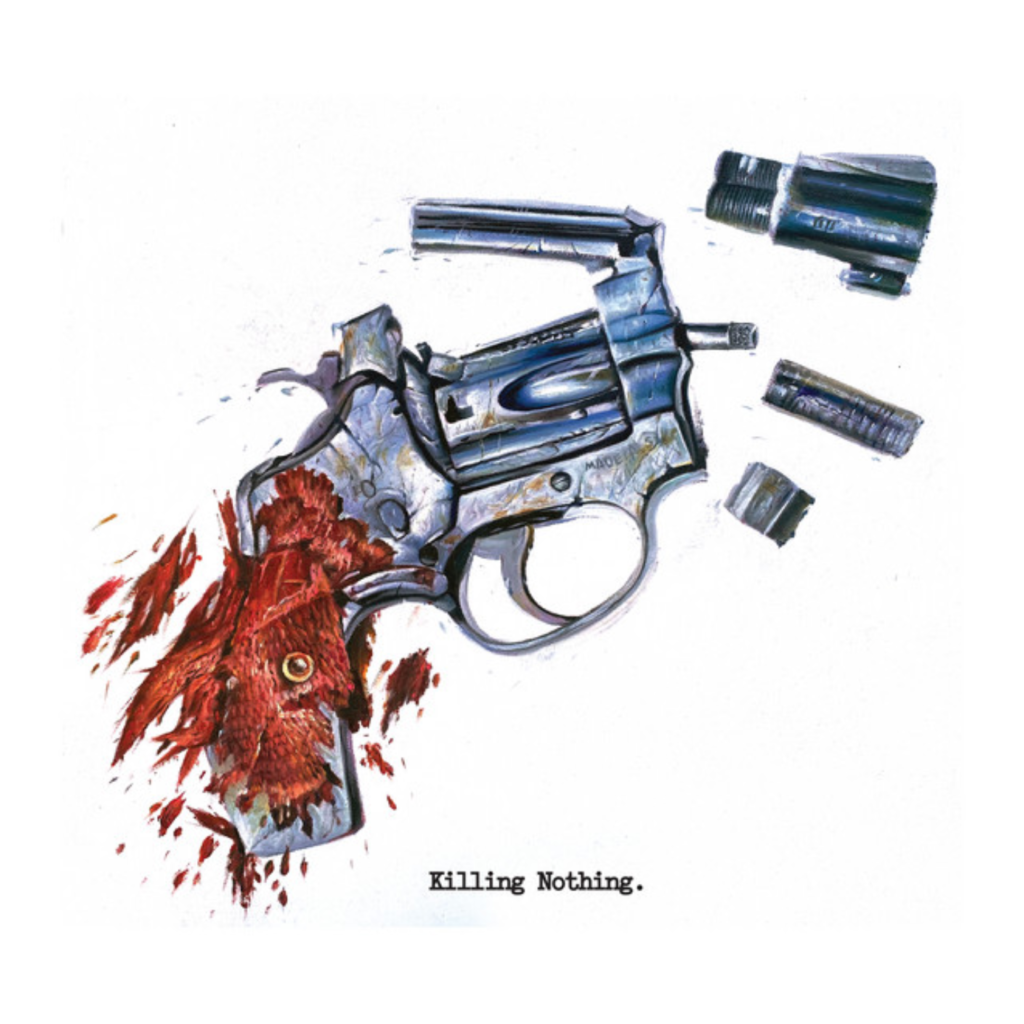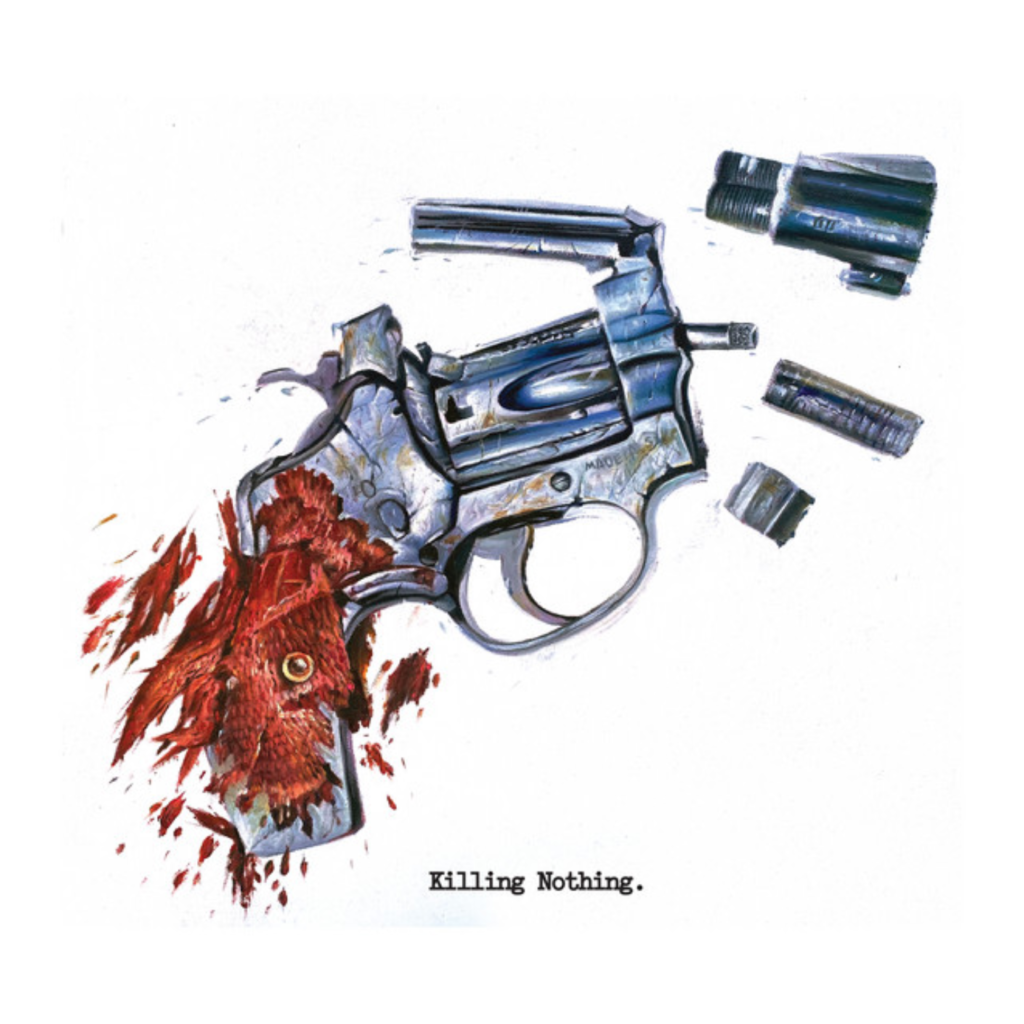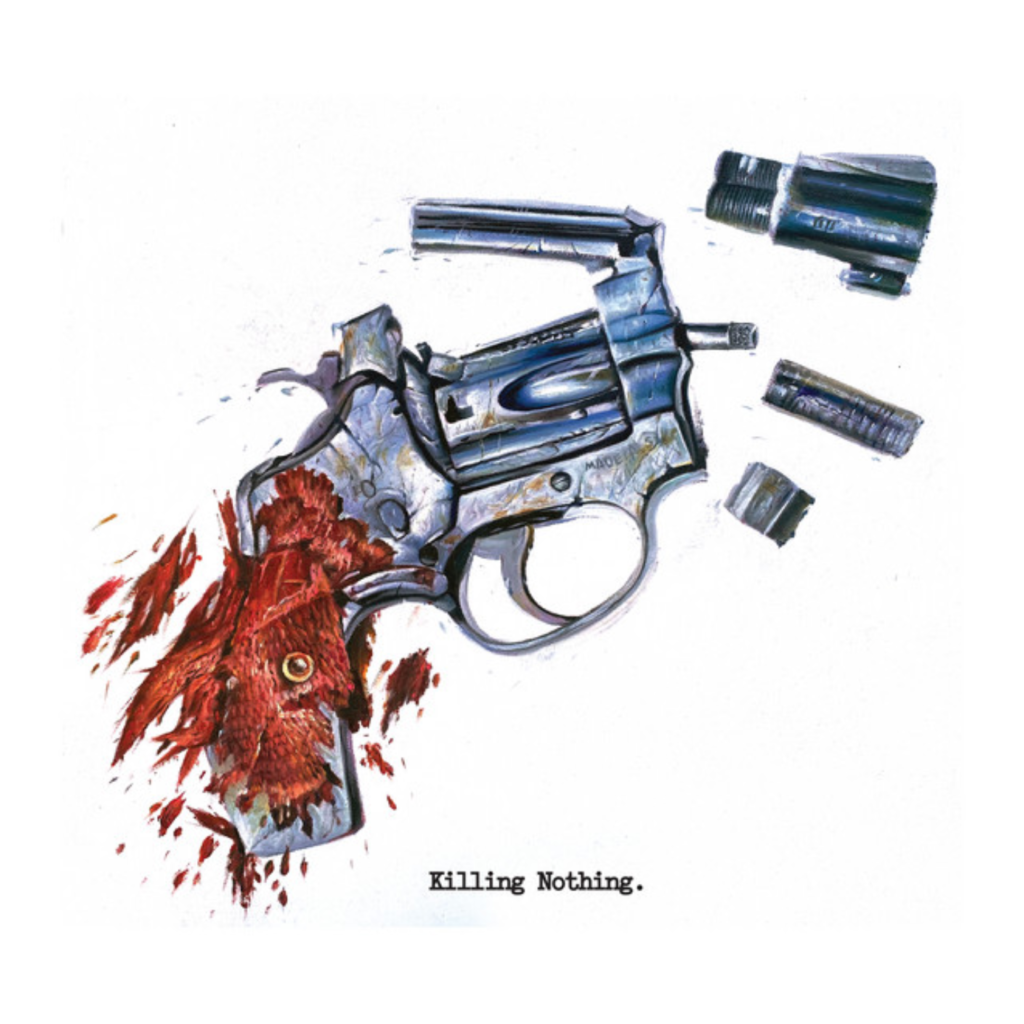 Clip extrait de On High Alert Vol.4 du beatmaker Real Bad Man
sur lequel on retrouve Evidence, Rome Streetz, Rigz,
Marlon Craft, M.A.V., Mooch, Willie The Kid etc…
Actuellement dispo en streaming sur Spotify.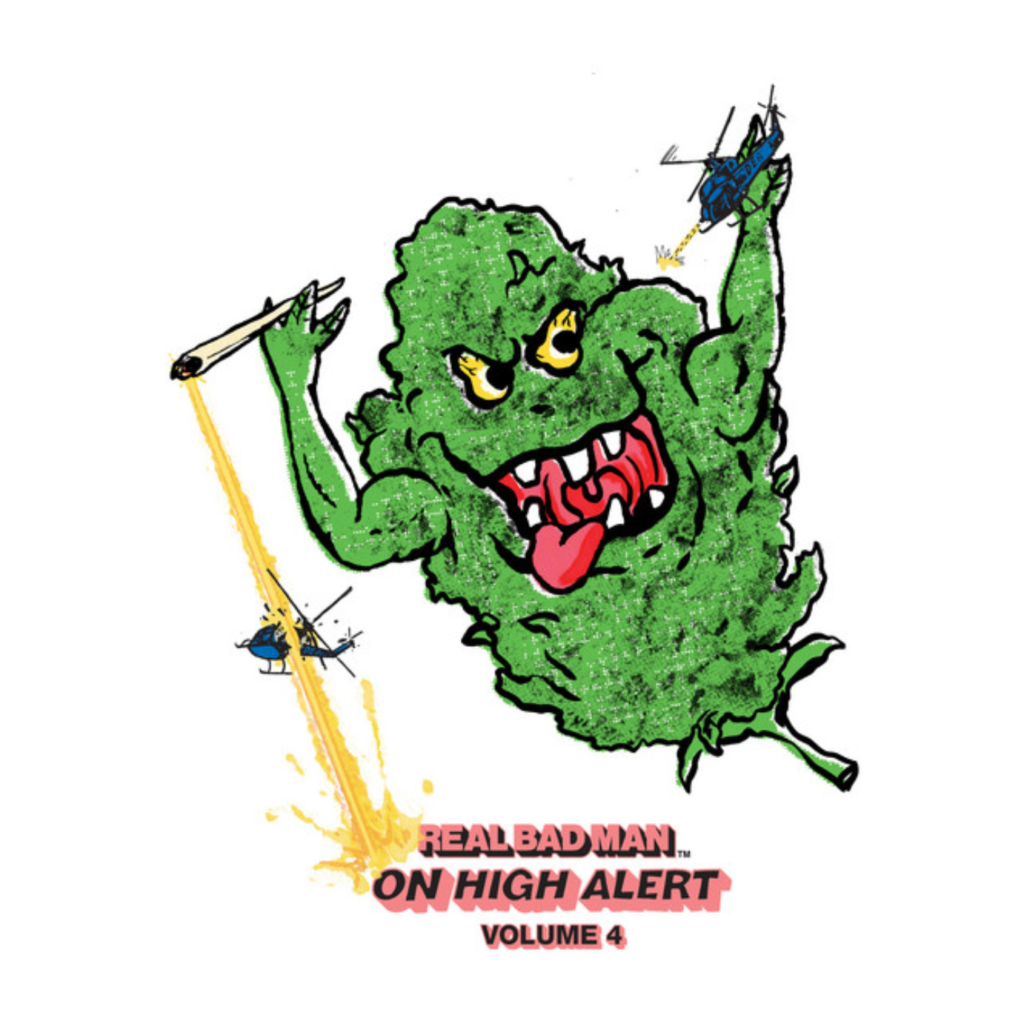 2ème clip extrait de Mood Swings le EP commun 
de Smoke DZA et du beatmaker Real Bad Man
actuellement dispo en streaming sur Spotify.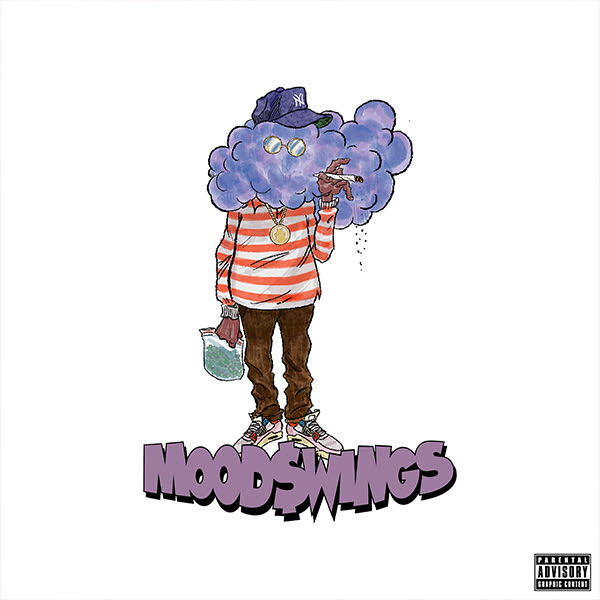 1er clip extrait de Mood Swings le nouveau EP commun 
de Smoke DZA et du beatmaker Real Bad Man
actuellement dispo en streaming sur Spotify.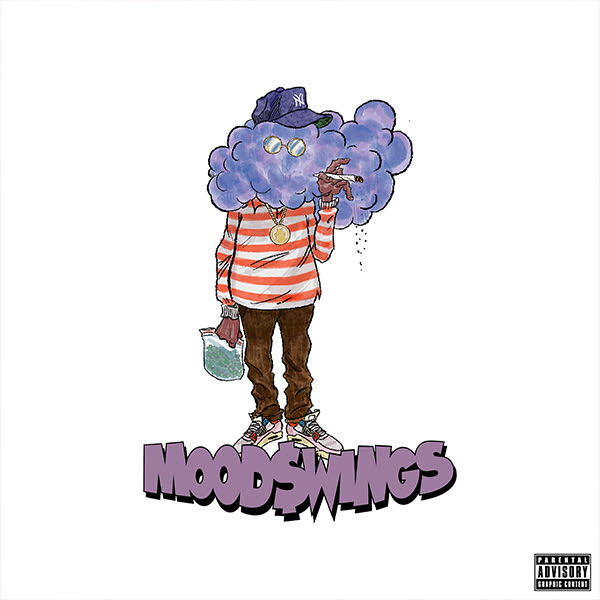 1er extrait de Mood Swings le prochain EP commun
de Smoke DZA et du beatmaker Real Bad Man
qui sortira le 04/02.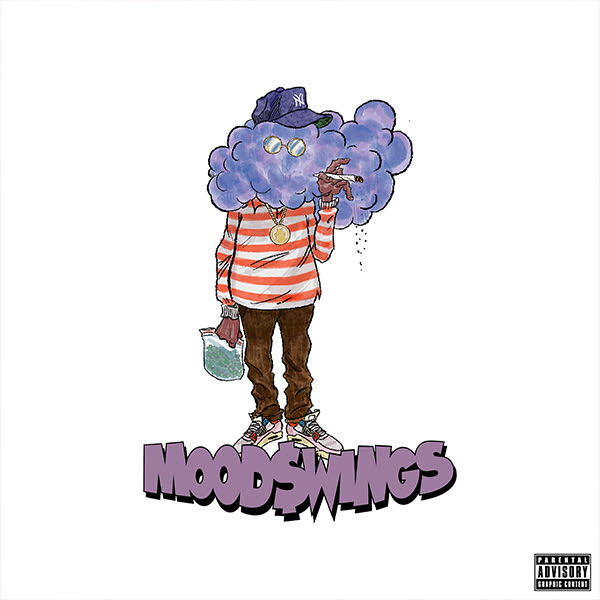 Clip extrait de Real Bad Boldy le nouvel album de Boldy James
entièrement produit par Real Bad Man.
L'album qui sort chez Griselda Records est maintenant dispo
en Digital sur AppleMusic.com.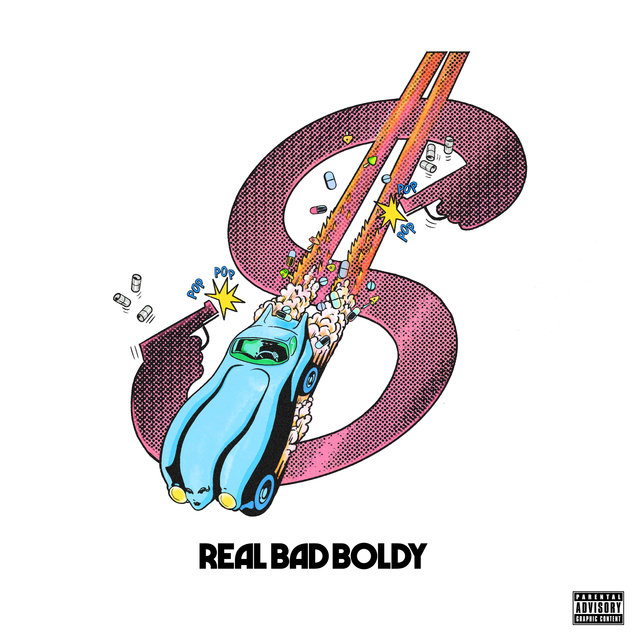 Clip extrait du EP On High Alert Vol.3 de Real Bad Man
actuellement dispo en Digital sur AppleMusic.com.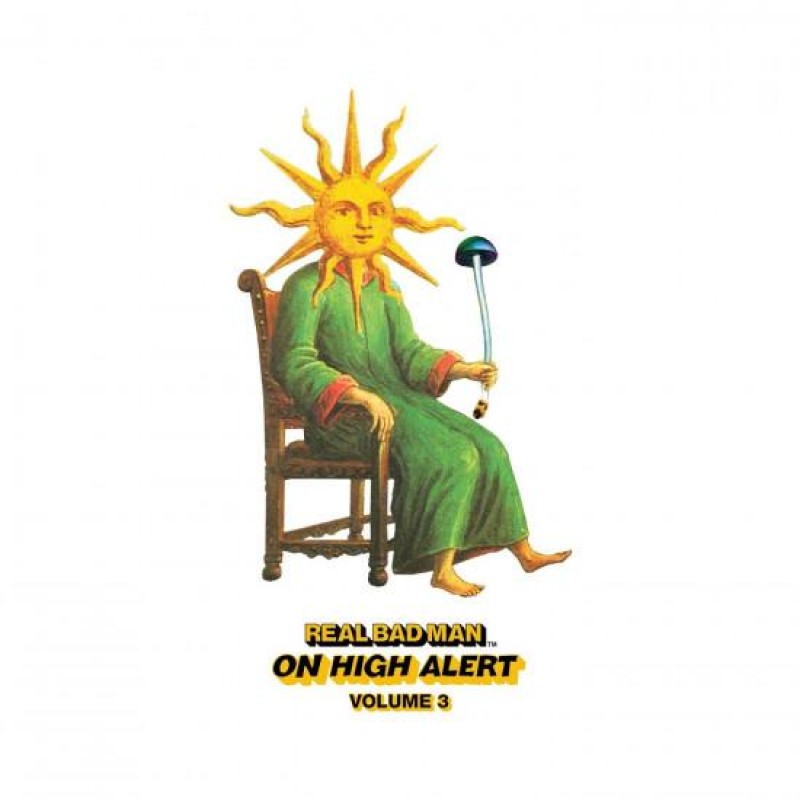 Le nouvel album de Gang Starr a enfin un titre et une date de sortie!
Intitulé One Of The Best Yet, il sera dispo à partir du 01/11/19
en Digital sur AppleMusic.com.
À noter qu'une édition double LP sera dispo le 06/12 sur FatBeats.com
ainsi qu'une édition CD le 15/11 toujours sur FatBeats.com.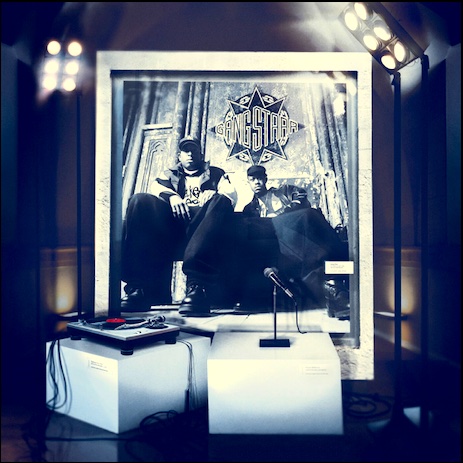 Comme une bonne nouvelle n'arrive jamais seule…voici le 2ème single :
En attendant le 01/11 et pour se mettre l'eau à la bouche voici le tracklsit :
1) 'The Sure Shot (Intro)'
2) 'Lights Out' (Feat. M.O.P.)
3) 'Bad Name'
4) 'Hit Man' (Feat. Q-Tip)
5) 'What's Real' (Feat. Group Home & Royce 5'9″)
6) 'Keith Casim Elam' (Interlude)
7) 'From A Distance' (Feat. Jeru The Damaja)
8) 'Family And Loyalty' (Feat. J. Cole)
9) 'Get Together' (Feat. Ne-Yo & Nitty Scott)
10) 'NYGz/GS 183rd' (Interlude)
11) 'So Many Rappers'
12) 'Business Or Art' (Feat. Talib Kweli)
13) 'Bring It Back Here'
14) 'One Of The Best Yet (Big Shug Interlude)'
15) 'Take Flight (Militia, Pt. 4)' (Feat. Big Shug & Freddie Foxxx0
16) 'Bless the Mic'
GURU R.I.P.
A l'occasion du 25ème anniversaire de la sortie de  « BAD »
Sony Music sortira un DVD du concert de Michael Jackson
donné le 16/07/88 au stade Wembley de Londres.
Vous trouverez ci-dessous 2 extraits de ce concert :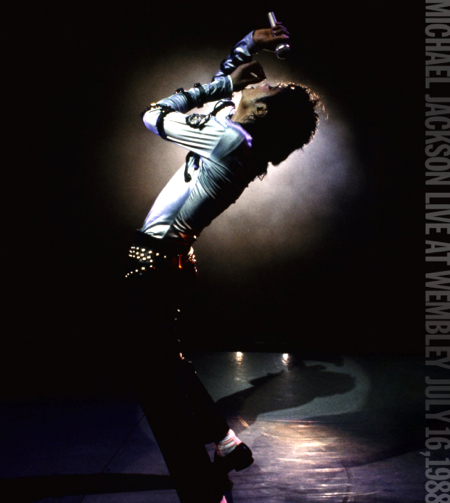 A noter qu'une « box » sortira le 17/09 comprenant 3 CDs
(Bad remasterisé + inédits + audio du concert de Wembley)
+ le DVD du concert + 2 livrets de textes et photos inédites.
Un documentaire intitulé « BAD 25 » réalisé par Spike Lee
devrait aussi arriver d'ici peu.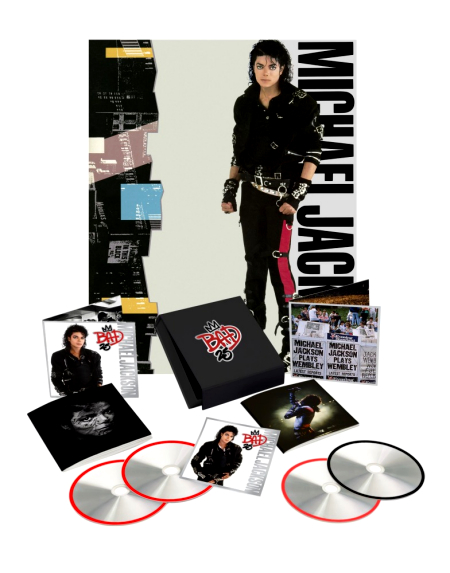 VU SUR FUNKU.FR
« Gutter Water » est dans les bacs et je vous en recommande
vivement l'achat! Si vous avez raté un épisode vous pouvez aller
faire un tour sur le site qui vient d'être mis en ligne pour voir
toutes les vidéos réalisées pour la sortie de cet album.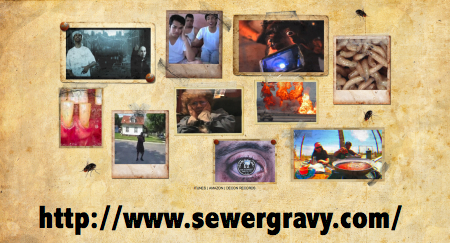 Très bonne nouvelle pour les amateurs de soul et de samples!
20 ans après la sortie du 1er volume, Uncle O sortira le 31/08
un 4ème épisode de sa série culte Shaolin Soul.
Shaolin Soul 4 sera dispo en Vinyl, CD & Digital
chez tous les bons disquaires de France.
A noter qu'un maxi 45-tours exclusif aux magasins FNAC
est proposé depuis le 15/06 avec en face A la version intégrale
du Float On de The Floaters  et en face B
le I've Got My Music de Marvin Gaye.
(source FunkU.fr)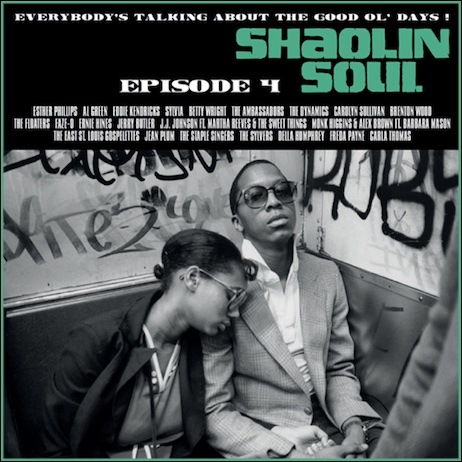 Tracklist :
 01 Esther Phillips – That's All Right With Me
02 Al Green – I Wish You Were Here
03 Eddie Kendricks – Intimate Friends
04 Sylvia – Sweet StuffShaolin Soul 4
05 Betty Wright – Girls Can't Do What The Guys Do
06 The Ambassadors – Ain't Got The Love Of One Girl (On My Mind)
07 The Dynamics – Get Myself High
08 Carolyn Sullivan – Dead !
09 Brenton Wood – Trouble
10 The Floaters – Float On
11 Faze-O – Riding High
12 Ernie Hines – Our Generation
13 Jerry Butler – I'm Your Mechanical Man
14 J.J. Johnson – Keep On Movin' (Vocals by Martha Reeves & The Sweet Things)
15 Monk Higgins & Alex Brown – A Good Man Is Gone (Vocals by Barbara Mason)
16 The East St. Louis Gospelettes – Have Mercy On Me
17 Jean Plum – Here I Go Again
18 The Staple Singers – Let's Do It Again
19 The Sylvers – Only One Can Win
20 Della Humphrey – Don't Make The Good Girls Go Bad
21 Freda Payne – I Get High (On Your Memory)
22 Carla Thomas – What The World Needs Now
En bonus un mix réalisé il y a quelques semaines par Uncle O
pour Hotel Radio Paris. (Thanks 2 Solo on this one!)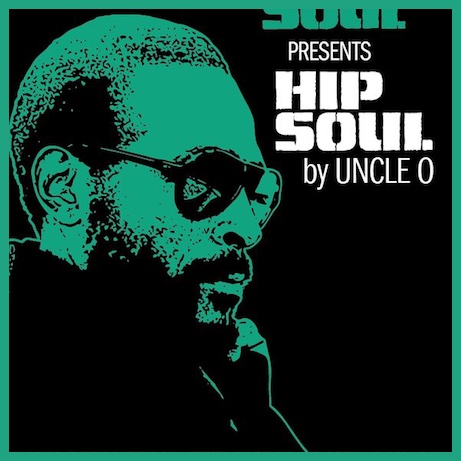 Nouveau numéro de l'un des résistants de la presse « rap » française,
déjà 20ème numéro de International Hip Hop avec comme d'habitude
le magasine papier qui s'épaissit et le fameux DVD toujours bien rempli
avec une soixantaine de clips, des interviews et des bandes-annonces.
Ca coute 9,90€ et c'est dispo dans tous les bons kiosques et librairies.
SUPPORT!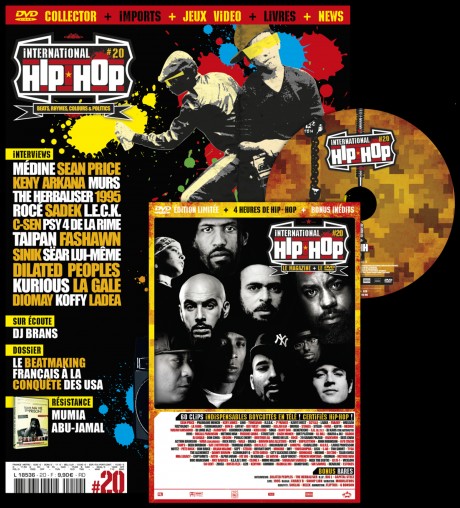 Tracklist du DVD :
1/ SEAN PRICE feat. PHAROAHE MONCH « BBQ Sauce » >>> 2013
2/ KERY JAMES feat. LINO + TUNISIANO + R.E.D.K. + MÉDINE + 2E FRANCE + SCYLLA + LADEA + FABABY + ORELSAN « Dernier MC Remix Part. 1 » >>> 2012
3/ FIZZYOLOGY (LIL FAME + TERMANOLOGY) feat. BUN B « Hustler's Ringtone » >>> 2012
4/ LUV NY feat. A.G. + RAY WEST « These Rappers Under The Hex (T.R.U.T.H.) » >>> 2013
5/ DIOMAY feat. KILLAH KAF + DRIVER + STANZA + STÉLIO + WIRA + KEFYR + MEDRIC + WILOW AMSGOOD « Est-Ce Que Je Dois En Faire Autant (Remix) » >>> 2013
6/ DJ LORD JAZZ feat. AAROPHAT « Eagle Eye » >>> 2012
7/ 50 CENT feat. KENDRICK LAMAR + KIDD KIDD « We Up » >>> 2013
8/ SINAI feat. DANY DAN « Entre Parenthèses » >>> 2013
9/ BENEFICENCE feat. A.G. (D.I.T.C.) + DJ KAOS (THE ARTIFACTS) « All Real » >>> 2012
10/ JOEY BADA$$ « Unorthodox » >>> 2013
11/ 1995 « Réel » >>> 2012
12/ MICALL PARKNSUN « Return Of The Blaow! » >>> 2013
13/ METHOD MAN + FREDDIE GIBBS + STREETLIFE « Built For This » >>> 2012
14/ LIGEH MONEH « Ghetto » >>> 2013
15/ DIRT PLATOON « Better » >>> 2013
16/ ILL BILL « World Premier » >>> 2013
17/ BIGFLO & OLI feat. DADOO + DJ LOGILO + DON CHOA + DEGOM « L'Héritage (Edit) » >>> 2012
18/ PUBLIC ENEMY feat. BROTHER ALI « Get Up, Stand Up » >>> 2013
19/ MORE OR LES « Big Sugar (Raw Mix) » >>> 2013
20/ ROCÉ « En Apnée » >>> 2012
21/ 20 GRAND PIKASO « Smoking On That Shit! Again » >>> 2013
22/ RAEKWON « Came Up » >>> 2013
23/ DEES CHAN « Sam Archera » >>> 2012
24/ ROC MARCIANO « Deeper » >>> 2012
25/ ACTION BRONSON « The Symbol » >>> 2012
26/ WIRA « Par Principe » >>> 2012
27/ RICK ROSS feat. WALE + DRAKE « Diced Pinapples »>>> 2012
28/ BROWN BAG ALLSTARS « Rhett Committed Murder » >>> 2012
29/ FLYNT « Haut La Main » >>> 2012
30/ SUPASTITION « Yada Yada »>>> 2012
31/ JOHN ROBINSON & KYO ITACHI « Masterful » >>> 2012
32/ SAM'S + DEEN BURBIGO + SAT L'ARTIFICIER « Cherche Pas À Comprendre » >>> 2013
33/ TRINIDAD JAMES « All Gold Everything » >>> 2012
34/ BIG K.R.I.T. « Rich Dad Poor Dad » >>> 2012
35/ HOLOGRAM LO' + LOMEPAL + CABALLERO « Ma Réussite » >>> 2013
36/ P.A.P.I. aka N.O.R.E. feat. LARGE PROFESSOR « Built Pyramids » >>> 2013
37/ NOTTZ feat. PETE ROCK « Turn It Up » >>> 2013
38/ RON BRICE « Underground Hitman » >>> 2013
39/ KANYE WEST « White Dress » >>> 2012
40/ JULIAN MALONE « 7 Milli » >>> 2012
41/ SEPT + STEKRI « Dans L'Désordre » >>> 2013
42/ KENDRICK LAMAR « Swimming Pools (Drank) » >>> 2012
43/ BRYANT DOPE « Champion Sound » >>> 2012
44/ MOKOBE feat. DRY + YOUSSOUPHA + ORELSAN + LECK « Boombadeing (Remix) » >>> 2013
45/ E-40 + TOO $HORT feat. TYGA « Slide Through » >>> 2012
46/ THE ALCHEMIST feat. DANNY BROWN + SCHOOLBOY Q « Flight Confirmation » >>> 2012
47/ SETH GUEKO « Dodo La Saumure » >>> 2013
48/ CITY SLICKERS CREW « I Can't Pretend » >>> 2013
49/ DEMIGODZ « Worst Nightmare » >>> 2013
50/ MEDINE « Protest Song » >>> 2013
51/ SKYZOO feat. TALIB KWELI « Spike Lee Was My Hero » >>> 2013
52/ MHz LEGACY (COPYWRITE) « Obituaries » >>> 2013
53/ ARTIK feat. ALPHA WANN « Respecte Ça » >>> 2012
54/ FAT JOE feat. DJ KHALED + LIL WAYNE + A$AP ROCK + FRENCH MONTANA « Yellow Tape » >>> 2012
55/ REDMAN feat. METHOD MAN + R.E.A.D.Y. ROC « Lookn' Fly Too » >>> 2013
56/ CLONE X feat. MIMO MILLION « Ainsi Swag-T-Il » >>> 2013
57/ SHABAAM SAHDEEQ « Seasons Change » >>> 2013
58/ NEEK THE EXOTIC feat. DJ JS-1 « Real Deal Hip-Hop » >>> 2012
59/ VICELOW feat. ZOXEA + BUSTA FLEX + A2H + JIDDY VYBZZ + KENYON + KOHNDO + RADIKAL MC + DANDYGUEL + SIR SAMUEL « Hip-Hop Ninja Remix » >>> 2012
60/ DEADLINZ feat. F.STOKES « Head To The Sky » >>> 2013
DISPO ICI EN VPC À 9,90€