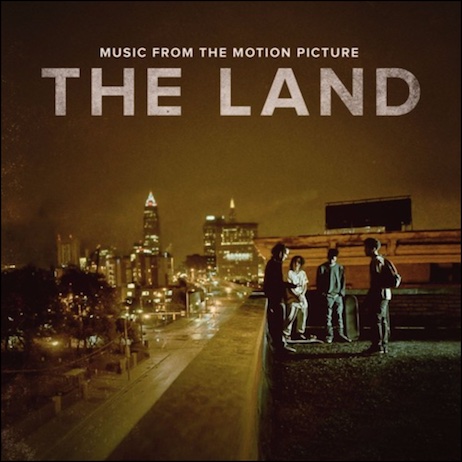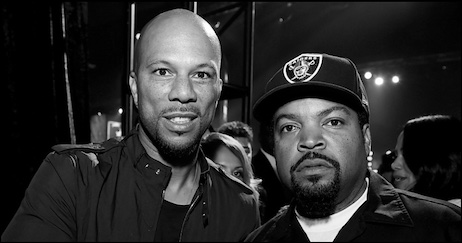 Nas & Dave East ont refait en live leur titre commun Forbes List
durant le Mass Appeal BBQ qui a eu lieu le 17/03 à Austin Texas.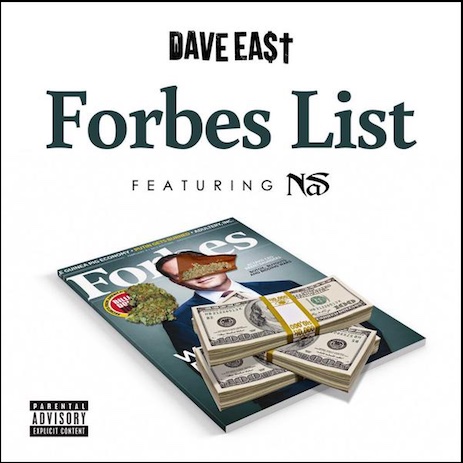 Pour cette nouvelle édition de la fête de la musique je vous recommande
2 bons plans à ne pas louper dimanche si vous avez envie
de vous ambiancer et écouter du bon son!!!
SUPPORT!
La Block Party est de retour dans l'impasse Saint-Sébastien, l'endroit qui l'a vu naître et grandir : l' Impasse La Plus Groovy De Paris !!!!
Cette année : DJ SUSPECT – DJ MINA – DJ REAL C. – DJ STRESH – DJ JONE B. – DJ KOZI – DJ MAC PHIVE – MONSIEUR WILLY – LES FRERES PASTOR ( STILLMUZIK ) et DJ FAB seront aux commandes de cette Block Party exceptionnelle placée sous le signe du : STRICTLY VINYL !
► RDV le 21 juin 2015 de 16h00 à 00h30 : les absents auront tort !!
► ADRESSE : Impasse Saint-Sébastien angle de la Rue Pelée – métro Richard Lenoir ( L5 ) / Saint-Ambroise ( L9 ) / Saint-Sébastien Froissard ( L8)
————————————————————————————————
Pour la 7e année la Maison du Hip Hop renoue avec cette tradition festive, fondatrice du Mouvement, qui a eu une influence très importante sur l'éclosion de la culture Hip-hop dont Rap, Dee jaying, Danses break ou debout, et Graff en sont les éléments indissociables.
Le collectif JAZZEFFIQ,HELLO PANAM et ses artistes de talents, on bien voulu se joindre de nouveau à nous pour construire ensemble cet événement où la danse sera, cette année encore, à l'honneur.
Quelle meilleure occasion que la fête de la musique pour redonner ses lettres de noblesse à cette belle culture!
En espérant vous accueillir à cette occasion.
BLOCK PARTY #7 – Fete de la musique
Dimanche 21 Juin 2015 au T.E.P de Ménilmontant
de 16h à 23h , entrée libre
1 terrain, 2 platines, 1 micro pour une ambiance
PEACE LOVE UNITY & HAVIN' FUN
DANSE I DEEJAY I MC'S I GRAFF I BASKET
Voici la liste des DJ's de cette 7 ème Edition :
BABAFLEX, DJ JiM, Selecta K-za, DJ Psycut, DJ Just Dizle aka Le Champion, DJ Stresh, DJ Kozi, Djnels Timebomb, DJ JP MANO, DJ Enjay, Clems Blackrainbow, Fukiflex, DjLoud GY, Dj Kakashi, Zio John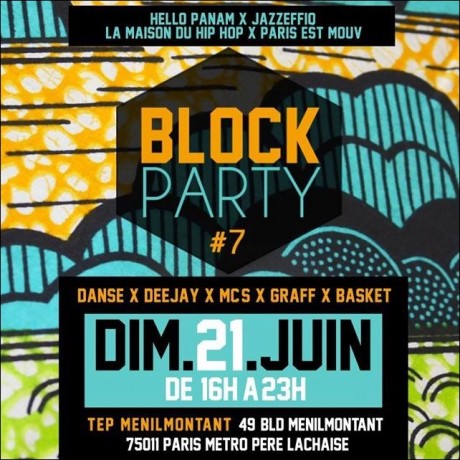 D'Angelo était l'invité samedi soir de l'émission américaine
Saturday Night Live ou il a joué 2 titres live (Really Love &
The Charade) accompagné de son groupe The Vanguard
avec Jesse Johnson (guitare), Pino Palladino (basse)
John Blackwell (batterie) & Kendra Foster (choeurs)
Il sera en concert à Paris le 16/02 au Palais des Congrès.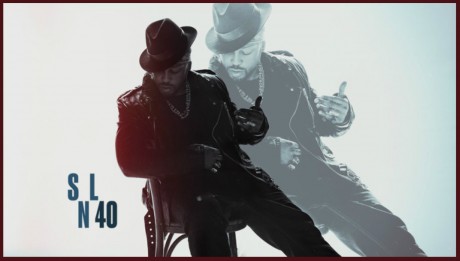 Le classique Only Built 4 Cuban Linx aura 20 ans cette année,
pour l'occasion un documentaire intitulé Purple Tape Files reviendra
sur l'enregistrement et la création de l'album de Raekwon.
Pas encore de date de sortie mais voici le 1er trailer…ENJOY!
PS : pour recevoir les news concernant le doc vous pouvez
laisser votre adresse mail ici.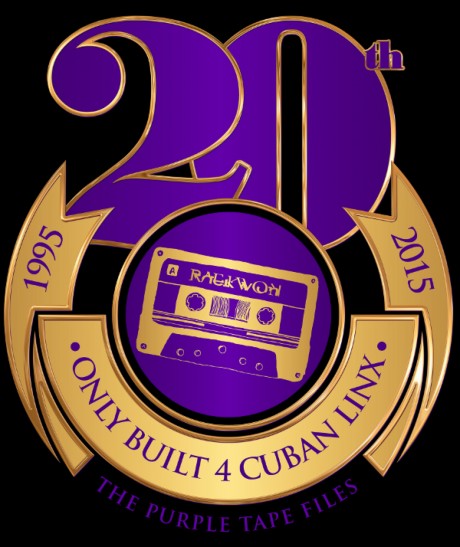 BONUS  : DAYTONNA 500 LIVE @ VICE 20's Birthday
Thanks Tranber pour l'info!
Pre-Magnum Opus, le nouvel album de Tragedy Khadafi
est disponible depuis hier en téléchargement via iTunes.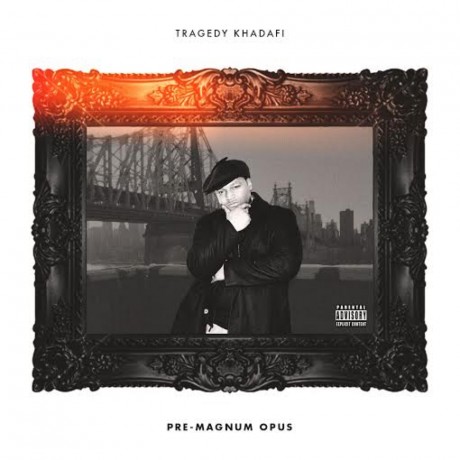 Silk Pyramids, l'album commun de Meyhem Lauren & Buckwild
est dans les bacs (dispo à 12,90€ en import CD chez Gibert Joseph Paris)
Voici 2 extraits vidéos de la soirée de lancement de l'album qui a eu lieu
il y a quelques jours au Webster Hall.

Pour tous les kiffeurs de James Brown téléchargez d'urgence
ce mix réalisé il y a quelques jours sur Soundwaves Radio par
DJ Rhettmatic (Beat Junkies) sur le principe du sampleur/samplé
entièrement consacré au Godfather Of Soul (R.I.P).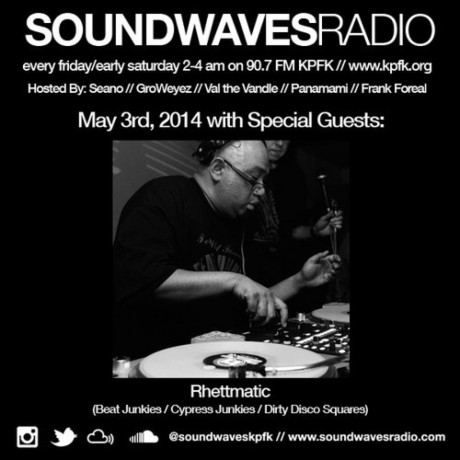 Tracklist :
1. James Brown Intro
2. (It's Not The Express) It's The J.B.'s Monourail – The J.B.'s
3. Real Mutha For Ya – Dj Cash Money & Marvelous
4. Papa Take No Mess – James Brown
5. Vapors – Biz Markie
6. Givin' Up Food For Funk Pt. 1 – The J.B.'s
7. Funky Drummer – James Brown
8. Blind Man Can See It – James Brown
9. They Want EFX – Das EFX
10. Hot Pants – James Brown
11. Rockin' Funky Watergate – Fred Wesley & The New J.B.'s
12. Pay Ya Dues – Low Profile
13. Talkin Loud & Sayin Nothin – James Brown
14. More Peas – The J.B.'s
15. Soul Clap – Showbiz & AG
16. Phunky Feel One (Inst) – Cypress Hill
17. Hot Pants Road – The J.B.'s
18. Fight The Power – Public Enemy
19. Get Up On The Good Foot – James Brown
20. Raw – Big Daddy Kane
21. Hot Pants (I'm Coming, I'm Coming) – Bobby Byrd
Agallah a connu plusieurs vies dans le rap game depuis son
apparition en 1992 dans la fameuse rubrique Unsigned Hype
du magasine The Source (voir plus bas). Il fait presque figure
de survivant aujourd'hui, mais il ne lâche jamais l'affaire et continu
d'être super productif. Voici un extrait de son dernier projet
en date intitulé Agalito'sWay : The Life Of Don Francis
…COMING SOON!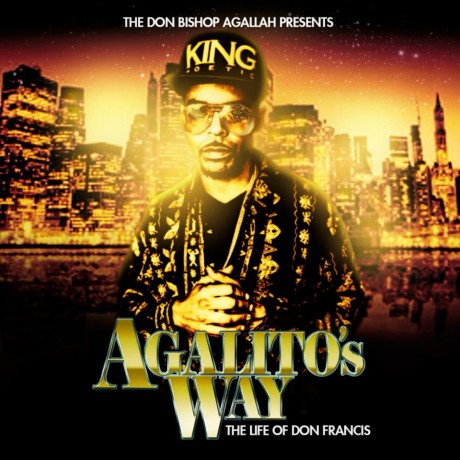 DISPO EN TÉLÉCHARGEMENT GRATUIT ICI
BONUS :
Il a balancé via son twitter cette vidéo récente d'un concert ou il partage
la scène avec Sean Price. Le son est dégueulasse mais leur préstation
est bouillante…ENJOY!
Ci-dessous sa 1ère apparition dans le magasine The Source
daté de novembre 92….ARCHIVE!