Quand le poto DJ Suspect décide de plonger ses mains
dans le catalogue du label Rocafort Records pour en extraire
60mn de soul/funk endiablé, ça donne cette mixtape
qui devrait faire kiffer tous les amateurs du genre!
Dispo en K7 limitée à 50 exemplaires sur Bandcamp.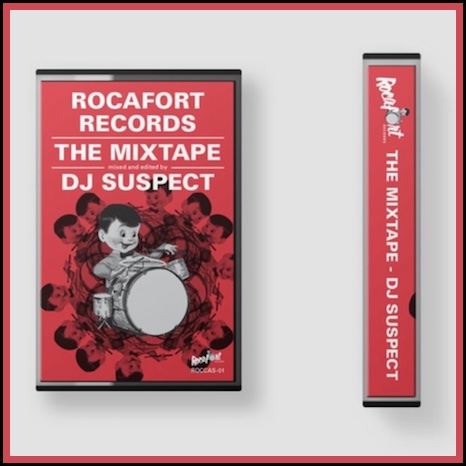 Le 01/12/17 sortira une édition « Deluxe » de l'album culte
Perfect Angel de Minnie Riperton sorti en 1974.
Cette édition comprendra 2 CDs complétée de 11 titres inédits.
Le 2ème CD intitulé A More Perfect Angel, proposera des versions
extended et alternatives de chaque titres de l'album dont un duo
inédit avec Stevie Wonder intitulé Take a Little Trip
ainsi qu'une version alternative du fameux Lovin' You.
En attendent l'arrivée de cette édition Deluxe voici en écoute
la version alternative de Lovin'You et le duo avec Stevie Wonder
Take A Little Trip…ENJOY!
En cette veille de jour férié, c'est pour nous un honneur que de recevoir en spécial guest DJ VADIM.
DJ Vаdim (BBE – Ninja Tune)
Est-ce bien nécessaire de présenter DJ VADIM !?
DJ/Producteur extrêmement prolifique, d'origine Russe qui ne cesse de repousser les frontières musicales.
Il a collaboré avec DJ Krush, Stevie Wonder, The Roots, Prince, Public Enemy, Dilated Peoples, Kraftwerk, Sly and the family stone, Fat Freddy's Drop, Super Furry Animals et Paul Weller entre autres…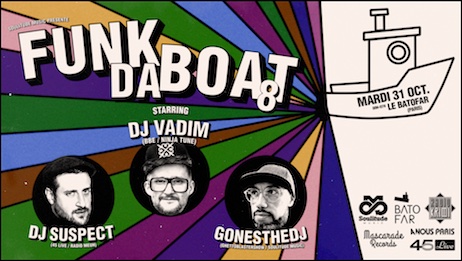 PLACES DISPO SUR DIGITICK.COM
 + D'INFOS SUR LE FACEBOOK EVENTS
Un peu comme DJ Shadow & Cut Chemist avec leur série Brainfreeze
les français Aeon Seven & DJ Suspect viennent de balancer un mix
à 4 platines ou ils ne jouent exclusivement que des 45T.
Le résultat n'a rien à envier aux américains et devrait combler
tous les amateurs de breakbeat funky!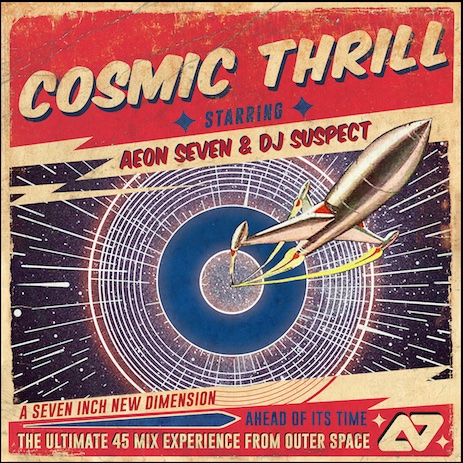 Ce vendredi nous recevons dans la seconde salle des Nuits Fauves, DJ Amir, moitié du célèbre duo de digger Kon & Amir. La poussière accumulée sous ses doigts se pèse au kilo et le nombre de disques achetés et écoutés par le monsieur donne le vertige. Collectionneur de disques depuis 1986, DJ depuis le début des années 2000, il a également été directeur artistique et responsable des ventes chez Fat Beats Distribution De 1997 à 2005.
Il sera accompagné par les crew parisiens
What The Funk Paris et Around The World 

Préventes Digitick juste pour la Room 2 : http://bit.ly/2fdINAN
Pour avoir accès à tout l'espace soit à cette soirée + Para One – All night long – cette prévente vous sera demandée >> http://bit.ly/2eusQaB
Préventes pour le Club = 9€ + frais de loc
Entrées sur place = 12 €
NUITS FAUVES : 32 QUAI D'AUSTERLITZ
METRO : GARE D'AUSTERLITZ OU GARE DE LYON
Hello tout le monde !
Vous avez été nombreux à la réclamer…
LA VOILA !
LA soirée REMINISCE revient le vendredi 23 septembre au BIZZ'ART pour les inconditionnels de musique NU SOUL, R&B ET NEW JACK .
Pour cette occasion DJ TREM, VENOM et DJ LOUD distilleront les incontournables du genre : Bobby Brown, SWV, Janet Jackson, Montell Jordan, Dwele, D'Angelo, Mary J Blige, Angie Stone, Aaliyah, Raheem Devaughn, Usher, Boyz II Men , Blackstreet , Donell Jones …
ARE YOU READY TO PARTY ?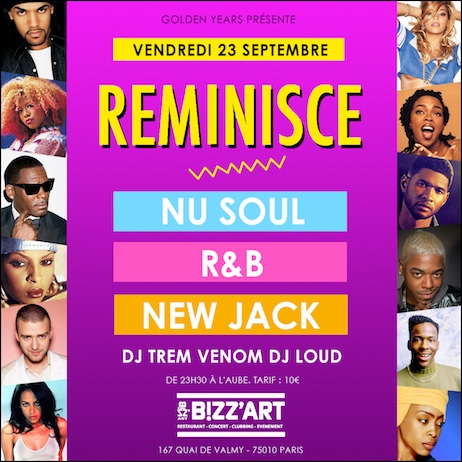 + D'INFOS SUR LE FACEBOOK EVENTS
Dj Psycut vient de balancer son dernier mix funk,
au programme plus d'1 heure de sélections qui devraient
ravir les kiffeurs de bon groove…parfait pour accompagner vos
vacances au soleil en sirotant un p'tit cocktail au bord de la piscine!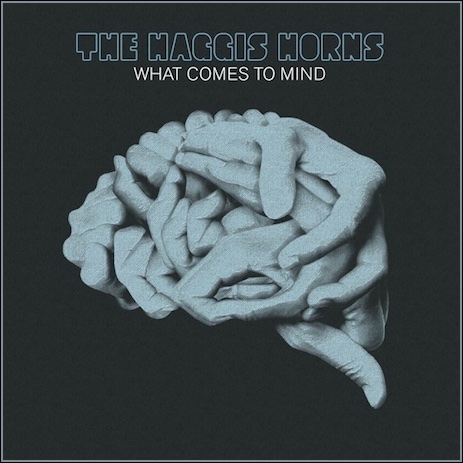 Nouveau Sharon Jones extrait de la Bande Originale du documentaire
Miss Sharon Jones qui revient sur le parcours de la chanteuse
et son combat face au cancer. La BOF sortira le 19/08
(dispo en précommande sur iTunes).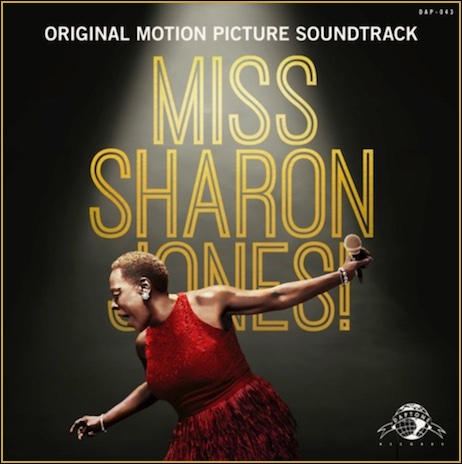 Si comme moi vous aviez apprécié leur taff sur l'album Elmatic 
de Elzhi, cette news devrait vous faire plaisir! Les gars du groupe de
Détroit Will Sessions viennent de créer leur label Sessions Sounds
sur lequel ils sortiront en 2017 leur 1er album avec le chanteur
Amp Fiddler. Pour nous faire patienter voici leur nouveau morceau!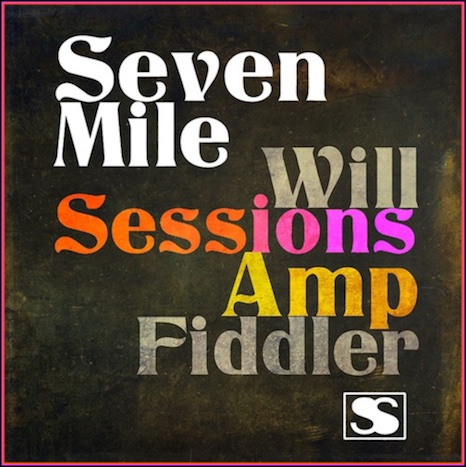 Le morceau The Realest qui réunissait Mobb Deep & Kool G Rap 
reste gravé dans nos tympans depuis 1999! Money Makin'Nique
a décidé de lui donner une seconde vie, c'est extrait de
son prochain album Bring Money Witchu.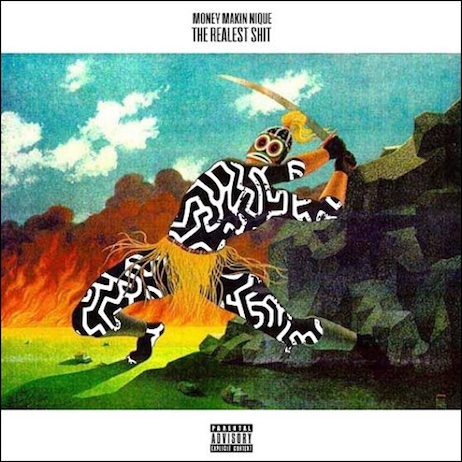 D.ORIGINAL!
 Maffew Ragazino continu de rendre hommage à l'album
Reasonable Doubt de Jay-Z avec cette reprise de Can I Live
et son sample du Look Of Love d'Isaac Hayes (RiP)!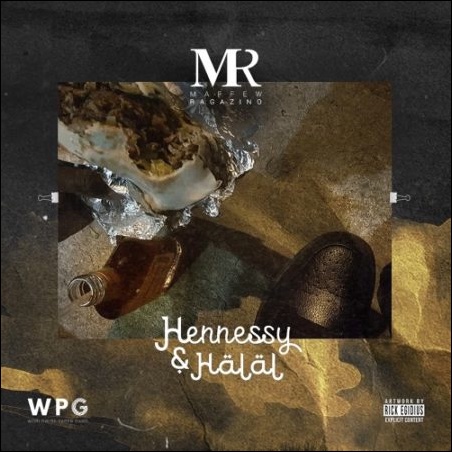 D.ORIGINAL!
Nouveau Maffew Ragazino qui reprend le sample des Stylistics
déjà utilisé par Jay-Z sur son titre Politics As Usual.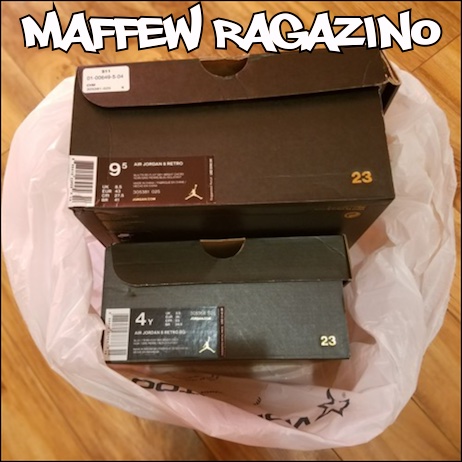 D.Original!
Published

29th Juin 2016

by

Tonton Steph

under

Soul/Funk
Parce qu'il n'y a pas que le rap dans la vie voici une news qui
devrait ravir les fans (dont je fais parti!) de Betty Davis.
Le label Light In The Attic vient d'annoncer la sortie imminente
en CD & vinyl de sessions (jusqu'à là complètement inédites)
enregistrées en 1969 au studio Columbia de NYC.
Pour l'occasion, Betty Davis était entourée de la crème des
musiciens de l'époque : Mitch Mitchell, John McLaughlin,
Herbie Hancock, Harvey Brooks, Billy Cox, Wayne Shorter 
& Larry Young. Compagne de Miles Davis durant cette période,
elle a été le déclencheur de son changement de style et a grandement
influencé son « ouverture » vers des sonorités plus électriques
qui l'ont conduit à enregistrer son album Bitches Brew en 1970.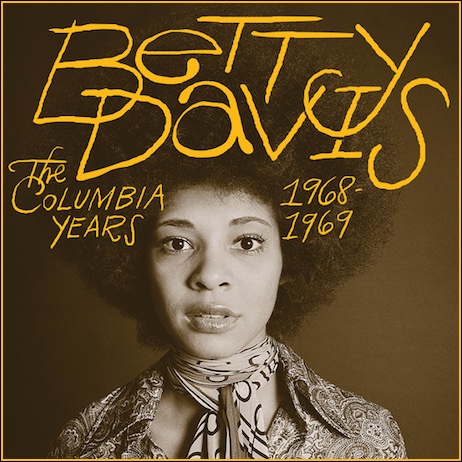 PS : les CDs et Vinyls seront dispo la semaine prochaine chez
Joseph Gibert St Michel (thanks Dodo!).