C'est à Châtelet et plus précisément chez O'CD que nous avons retrouvé Dj Stresh pour le mettre à l'épreuve de Rhythm Roulette France.
Dj mais également beatmaker, l'homme est partout !
Champion de France du redbull 3style en 2016, membre de la team Hello Panam et de DJcity France. Il a accompagné sur scène et en studio Youssoupha, A2H, Ali, Rocé ou encore journalist 103 (pour l'autre côté de l'atlantique).
Celui qui a démarré ses aventures sonores comme disquaire au célèbre magasin T-Maxx est un habitué du diggin. Mais comme il le dit lui même : « les gars, n'allez pas piocher des disques les yeux bandés !! tout le monde le sait ! ».Stresh est le seul à avoir réussi l'exploit de tomber, à l'aveugle, sur un disque qu'il avait lui même revendu quelques mois auparavant (si, si c'est possible). Voyons si de cette pêche malheureuse il réussira à nous pondre un beat !

A l'occasion de la réédition de leur album That's Them pour le
20ème anniversaire de sa sortie, le groupe Artifacts vient
de balancer le clip de leur titre Art Of Facts.
La réédition vinyl est dispo sur SmokeOnRecords.com.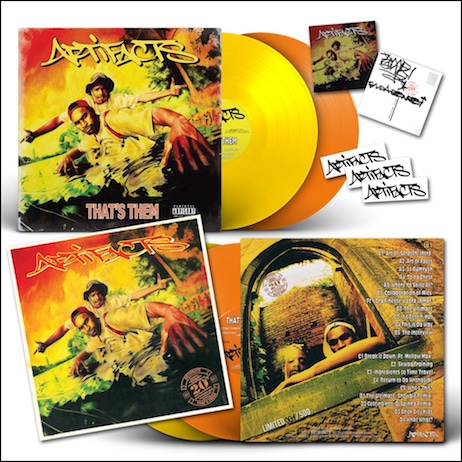 DJ Brans est de retour avec un nouveau morceau avec le duo
de Baltimore Dirt Platoon. Pour l'occasion un pressage vinyl
avec le titre Think Back ainsi qu'un remix (Nostalgia Version)
limité à 250 copies est dispo en précommande sur le site
Nouveau titre de The Alchemist extrait de sa série de 45t
intitulée Craft Singles (disponible en vinyl 45t limité à
400 exemplaires sur Bandcamp)
Si vous passez du côté du quartier St Michel n'hésitez pas à faire
le plein de skeuds chez Gibert Joseph. Arrivage d'imports
vinyl & CD toutes les semaines! Voici les dernières nouveautés :

A.G « The Taste Of Ambrosia » – CD
Jay Rock « Redemption » – CD
Jedi Mind Tricks « The Bridge & The Abyss » – CD/LP
The Nonce « 1990 » – CD/LP
Main Flow « Sound Of Silence » – CD/LP/K7
Kemp « Stars & Stripes » – CD/LP
J Dilla « Ruff Draft Dilla's Mix » – CD/LP
Prhyme 2 « Prhyme 2 » – CD/LP
Showbiz « A Room Therapy » – CD
Westside Gunn « Flygod Is Good » – CD/LP
Chuck Strangers « Consumers Park » – CD/LP
Roc Marciano « Rr2 – The Bitter Dose » – CD/LP
Royce Da 5'9 « Book Of Ryan » – CD/LP
Sham & The Professor « The Warrior » – Ep
The Speedknotz « Remember Me » – LP
Blaq Poet « The Most Dangerous » – LP
Epmd « Strictly Business – LP
Epmd « Unfinished Business – LP
Comptons Most Wanted « Music To Driveby » – LP
Lord Finesese "The Art Of Diggin': Secretary Of Crates" – CD
Digable Planets « Reachin' » – LP
25th Anniversary
Digable Planets « Blowout Comb » – LP
Guru « Jazzmatazz » Volume 1
Deluxe Edition 3LP
Defari « Rare Poise » – CD/LP
Ozay Moore « In The Wake Of O » – LP
Lewis Parker « Sniper Beats » – LP
Lewis Parker « When It Rains It Pours » – 12″
Dj Spinna « Unpicked Treats » – LP
Svinkles « Tapis Rouge »
Deluxe Color Vinyl
Svinkles « Juste Fais La »
Deluxe Color Vinyl
Depuis 2004 l'association RIGHTEOUS (en collaboration avec l'association Catharsis)
vous donne RDV le 21 juin pour la Block Party Hip Hop de la Fête de la Musique !
Le concept est simple : on sort les platines MK2 sur le trottoir,
les DJ's prennent le contrôle du son avec leurs vinyles, tout le monde danse dans la rue
et Paris devient Brooklyn le temps d'une soirée !
Aux commandes de cette Hip Hop Block Party toujours authentiquement mixée avec des vinyles :
PSYCUT / JONE.B / NAMSS / MOODY MIKE
IDEM / PEST / MIRS / FRANK KNIGHT (RAP/USA)
COSHMAR / KULTURE DJ's / NUMBERSIX
KILL THE BEAT FREESTYLE CYPHER (RAP/FR)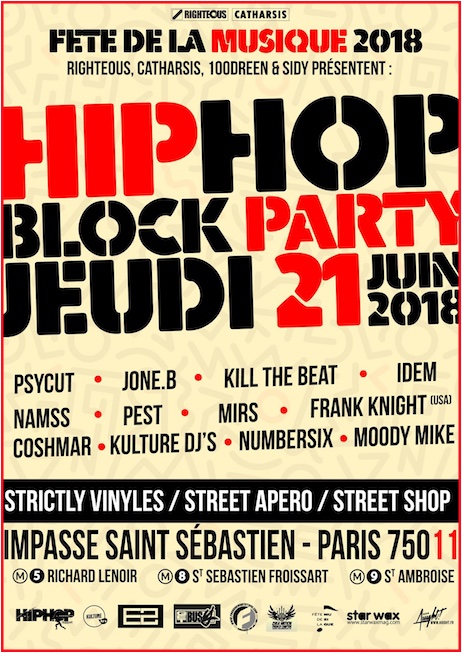 Voici enfin le clip de l'excellent nouveau morceau de Lewis Parker 
extrait de son EP actuellement dispo en vinyl sur Bandcamp.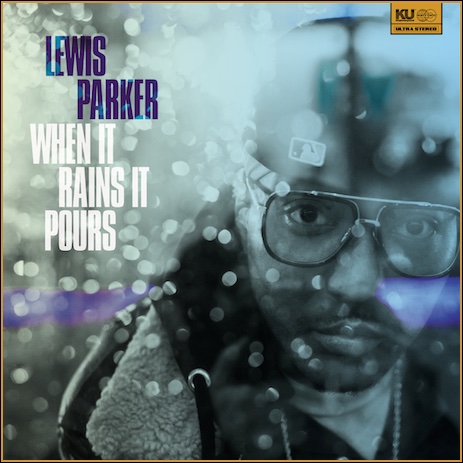 Nouveau clip de Sav Killz extrait de sa dernière mixtape
intitulée Bangers & B-Sides 2 actuellement disponible
en CD sur son Bandcamp.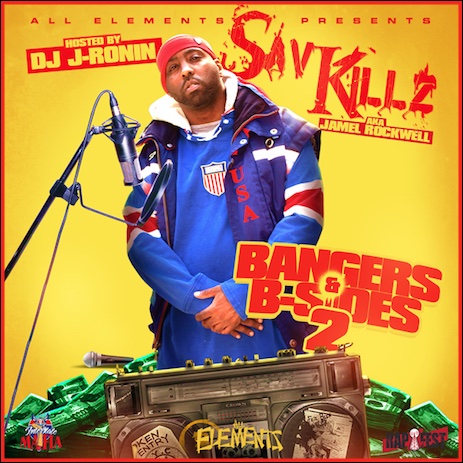 Son album The Way We Were reste pour moi l'un des meilleurs
album de 2017. Milano Constantine est de retour avec un projet
intitulé Attache Case entièrement produit par Oh Jay.
L'album sortira en Digital & en vinyl (limité à 300 copies) le 22/06.
En attendant voici quelques extraits de Attache Case!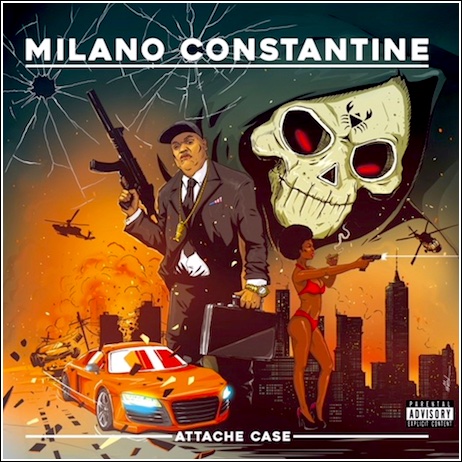 Nouvel extrait de Mentaltainment le dernier EP des P Bothers
dispo en vinyl sur leur Bandcamp. On retrouve dessus
Milano, Your Old Droog, Doo Wop & Daniel Son.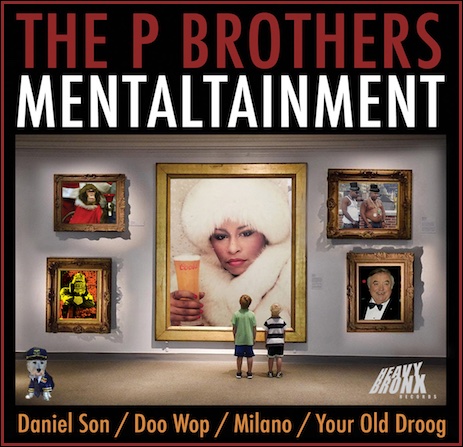 Si comme moi vous avez écouté en boucle l'album The Gas sorti en 2008
cette news va vous faire plaisir! Les Beatmakers anglais The P Brothers
sont de retour avec un EP intitulé Mentaltainment qui sera dispo
en vinyl à partir du 15/05 sur leur Bandcamp. On retrouve dessus
Milano, Your Old Droog, Doo Wop & Daniel Son.
Voici le 1er extrait du EP qui s'annonce PHAT!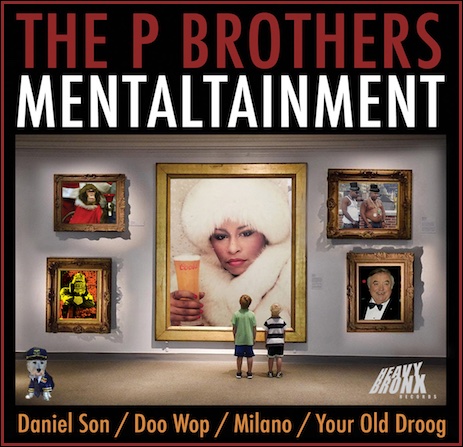 Nouveau Sadat X en combinaison avec le groupe mythique
de Staten Island The UMCs.
45T limité à 300 copies dispo en précommande ici.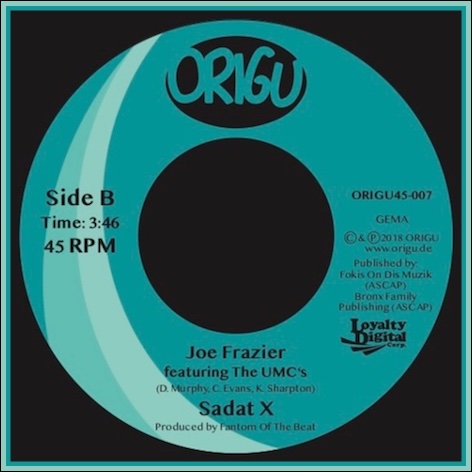 En pleine préparation de son EP solo, Nicko Soulchildren alias Odaiba s'accorde une pause pour piocher à l'aveugle 3 disques chez O'CD et prendre part au défi de la Rhythm roulette française. D'abord Dj (princesse Anies, générations 88.2 …) c'est au sein du groupe 3 griffes que Nicko fait ses premières armes en tant que beatmaker à la fin des 90's. A partir de 2004 avec les Soulchildren (Lionel / Nicko) ils ont collaboré sur les projets de Sefyu, Akhenaton, Pejmaxxx, Flynt, Keny Arkana, Youssoupha, Demi Portion, Sexion d'Assaut… et bien d'autres artistes. Depuis quelques temps Nicko officie en solo sous le pseudo d'Odaiba et continue de produire, que ce soit pour des rappeurs ou pour des événements tel que le « dernier mot » de redbull. C'est dans son studio de la banlieue parisienne, jonglant entre Push et PC qu'il va tenter de tirer quelque chose de sa pêche !