Nouvel extrait de Mentaltainment le dernier EP des P Bothers
dispo en vinyl sur leur Bandcamp. On retrouve dessus
Milano, Your Old Droog, Doo Wop & Daniel Son.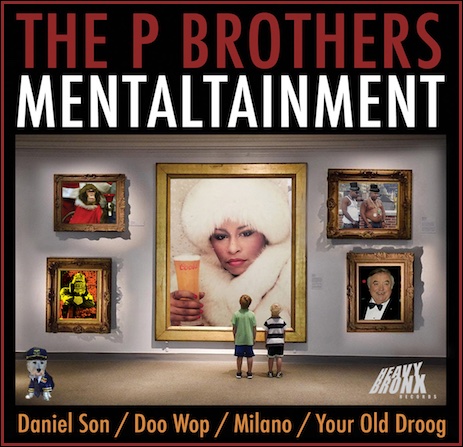 Si comme moi vous avez écouté en boucle l'album The Gas sorti en 2008
cette news va vous faire plaisir! Les Beatmakers anglais The P Brothers
sont de retour avec un EP intitulé Mentaltainment qui sera dispo
en vinyl à partir du 15/05 sur leur Bandcamp. On retrouve dessus
Milano, Your Old Droog, Doo Wop & Daniel Son.
Voici le 1er extrait du EP qui s'annonce PHAT!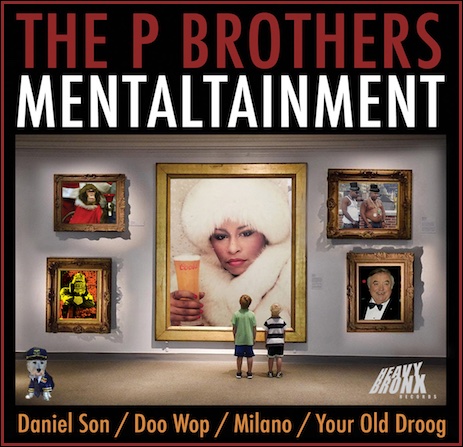 Nouveau Sadat X en combinaison avec le groupe mythique
de Staten Island The UMCs.
45T limité à 300 copies dispo en précommande ici.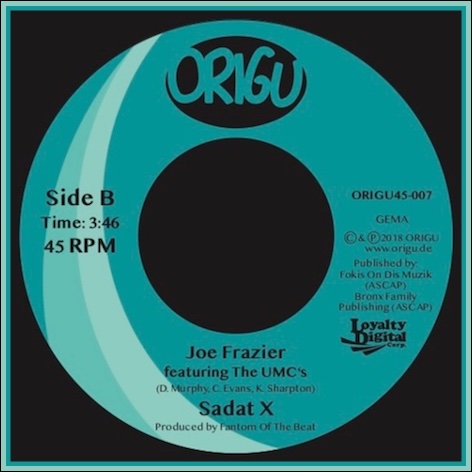 En pleine préparation de son EP solo, Nicko Soulchildren alias Odaiba s'accorde une pause pour piocher à l'aveugle 3 disques chez O'CD et prendre part au défi de la Rhythm roulette française. D'abord Dj (princesse Anies, générations 88.2 …) c'est au sein du groupe 3 griffes que Nicko fait ses premières armes en tant que beatmaker à la fin des 90's. A partir de 2004 avec les Soulchildren (Lionel / Nicko) ils ont collaboré sur les projets de Sefyu, Akhenaton, Pejmaxxx, Flynt, Keny Arkana, Youssoupha, Demi Portion, Sexion d'Assaut… et bien d'autres artistes. Depuis quelques temps Nicko officie en solo sous le pseudo d'Odaiba et continue de produire, que ce soit pour des rappeurs ou pour des événements tel que le « dernier mot » de redbull. C'est dans son studio de la banlieue parisienne, jonglant entre Push et PC qu'il va tenter de tirer quelque chose de sa pêche !

En attendant leur prochain album intitulé Three The Bronx Way
les old'timers du Bronx The Legion viennent de balancer
leur nouveau clip du titre Heard We Quit qui est en face B
de leur dernier 45t vinyl actuellement dispo chez FatBeats.com.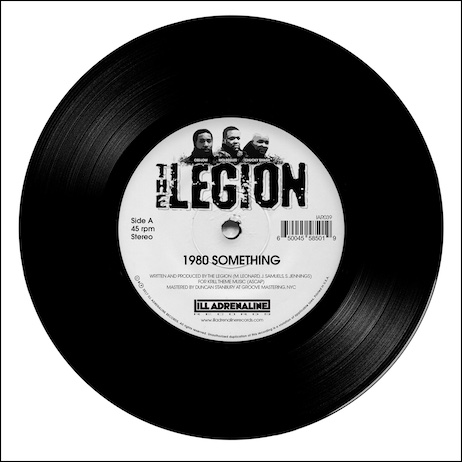 Clip extrait de la compilation Nocturne dont j'avais déjà
parlé ici en début d'année. À noter que la compil est
dispo en édition limitée à 100 exemplaires sur Bandcamp.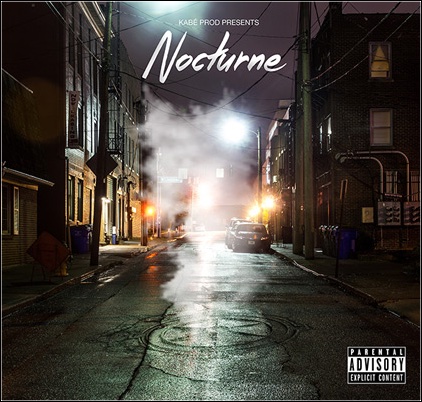 Le 19/04/94 sortait un album qui allait révolutionner le genre
pour devenir une référence absolue pour tous les amateurs
de rap de la planète! illmatic fête donc ses 24 années d'existence
et pour célébrer cet anniversaire une édition vinyl limitée
d'une version live de l'album avec un orchestre philharmonique
sort aujourd'hui à l'occasion du Disquaire Day.
Si vous êtes sur Paris, cette édition sera dispo chez Gibert Joseph
au magasin de Saint-Michel.
Alchemist vient de balancer son nouveau EP intitulé
Lunch Meat sur lequel on retrouve Roc Marciano,
WestsideGunn, Styles P, Benny, Action Bronson.
Dispo en Digital & Vinyl sur son Bandcamp.
En bonus le clip du titre The Hopeless Romantic
en duo ave  Action Bronson!
Une fois n'est pas coutume c'est de New York que nous vient ce beatmaker … français ! E.Blaze est installé dans la grosse pomme depuis la fin des années 90, mais c'est bien en France qu'il a fait ses premières armes aux cotés de TSN. Digger invétéré il à travaillé de longues années au célèbre A-1 record puis chez Academy Records ou il officie toujours. Parallèlement il produit des beats pour Infamous Mobb, DITC, Black poet, KRS One et pas mal d'autres artistes US et réalise 3 albums d'instrus ( For the luv' of it ). Pour cet épisode c'est chez « musiques musiques » dans Paris qu' E.Blaze va explorer les bacs… mais pour Rhythm Roulette, il va le faire à l'aveugle !

Clip extrait du 45T vinyl de la collaboration du beatmaker australien
 Discourse et du MC new-yorkais Starvin B
(dispo en préco chez Cratecartel.com)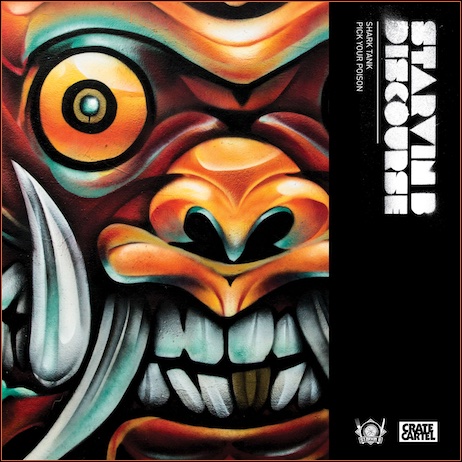 3ème clip extrait du dernier projet du poto DJ Duke intitulé
Untitled EP sur lequel on retrouve Skyzoo, MED, 
HDBeenDope. Le Ep est dispo en vinyl sur son Bandcamp.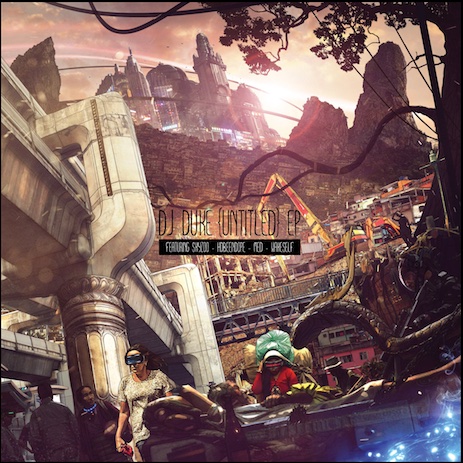 Fin 2017 j'avais balancé l'info de la sortie « digital » de Craven « N »
l'excellent album du beatmaker de Toronto Nicholas Craven.
Le label Effiscienz a eu la très bonne idée de sortir son projet
en édition limitée à 300 copies en CD & Vinyl!
Pour ceux qui ont encore la passion de « l'objet » c'est disponible
uniquement sur le site Effiscienz.com.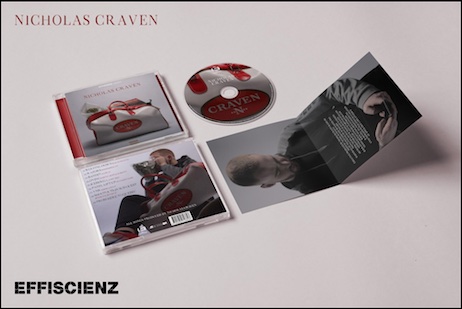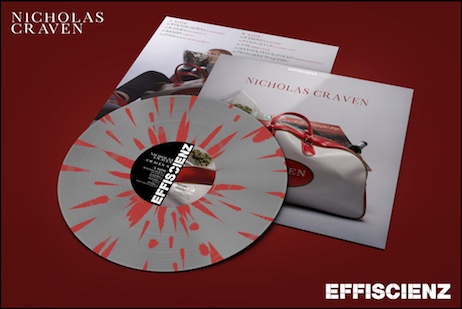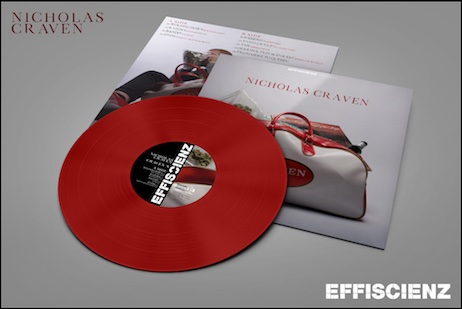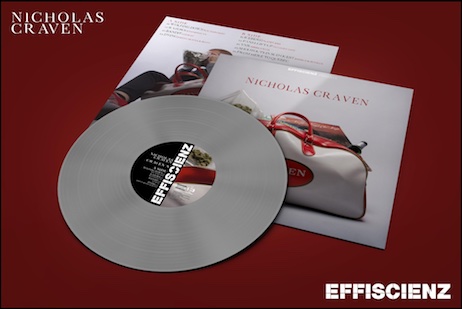 Evidence « Weather Or Not » – CD/LP
Rapsody « Laila's Wisdom » – CD/LP
Pete Flux & Parental « Infinite Growth » – LP
Planet Asia « The Golden Buddha » – CD/LP
Venom « Ruff N Tuff » – CD/K7
Apollo Brown & Planet Asia « Anchovies » – CD/LP
Verbal Kent & Superior « Half My Life » – CD
Dred Scott « Breakin' Combs » – LP
Narcotik « Intro to The Central » – CD
M.F. DOOM « Operation: Doomsday »
Box 7x45t en couleur
GZA « Liquid Swords: The Singles Collection »
Box 4x45t – Boxset + Print
L'Orange « The Ordinary Man » – CD/LP
Action Bronson « Blue Chips 7000 » – CD/LP
Tyler The Creator – Scum Fuck Flower Boy – CD/LP
Lords of the Underground « Here Come the Lords »
25th Anniversary Edition 2xLP – Green Vinyl
The Notorious B.I.G. « Big Poppa »
12″ – White Vinyl
Damu The Fudgemunk & Raw Poetic « The Reflecting Sea »
LP – Orange & Black Vinyl
Stik Figa « Central Standard Time » – LP
Limited Colored Vinyl
Y Society – Travel At Your Own Pace: Vocal & Instrumental Versions – CD/LP
Thanks Dodo & Laura!
Après le 7″ collector en combinaison sur « Back seat » avec la révélation Conway the machine, « Time To Shine » au sein du label Rugged Records, « American Werewolf » ou il a invité Keith Murray (Def Squad) et Guilty Simpson et « Gangrene Syndicate » en duo avec The Alchemist, Oh No et Sean Price, Dj Duke enchaine avec ce nouvel opus : « Untitled EP», où l'on retrouvera à nouveau la crème de la scène hip-hop US. Au total 8 titres inédits featuring le MC originaire de Brooklyn Skyzoo, la révélation HDBeenDope ou encore M.E.D. (Medaphoar) habitué des productions Stones Throw et Madlib. Wake Self, originaire du nouveau mexique vient terminer ce EP de qualité. Deux instrumentaux et deux acapellas seront disponibles en face B. Edition limitée de 500 exemplaires dans le monde. Poster Gratuit Inclus.
EP dispo en précommande sur son Bandcamp.