Cela faisait plusieurs mois qu'une rumeur persistante planait sur
son état de santé précaire, Biz Markie vient de nous quitter à l'age
de 57 ans. Beatboxer émérite, rappeur, acteur, DJ, collectionneur
de jouets, de sneakers, il avait commencé sa carrière au coté de
Roxane Shanté avant de sortir en 1988 son 1er album Goin' Off
chez Cold Chillin'. Épaulé par Marley Marl et Big Daddy Kane,
Biz Markie allait poser les bases de son style unique et décalé
mêlant humour, chants approximatifs (!!) et second degré.
Une personnalité hors norme qui avait rendu le Hip Hop plus léger!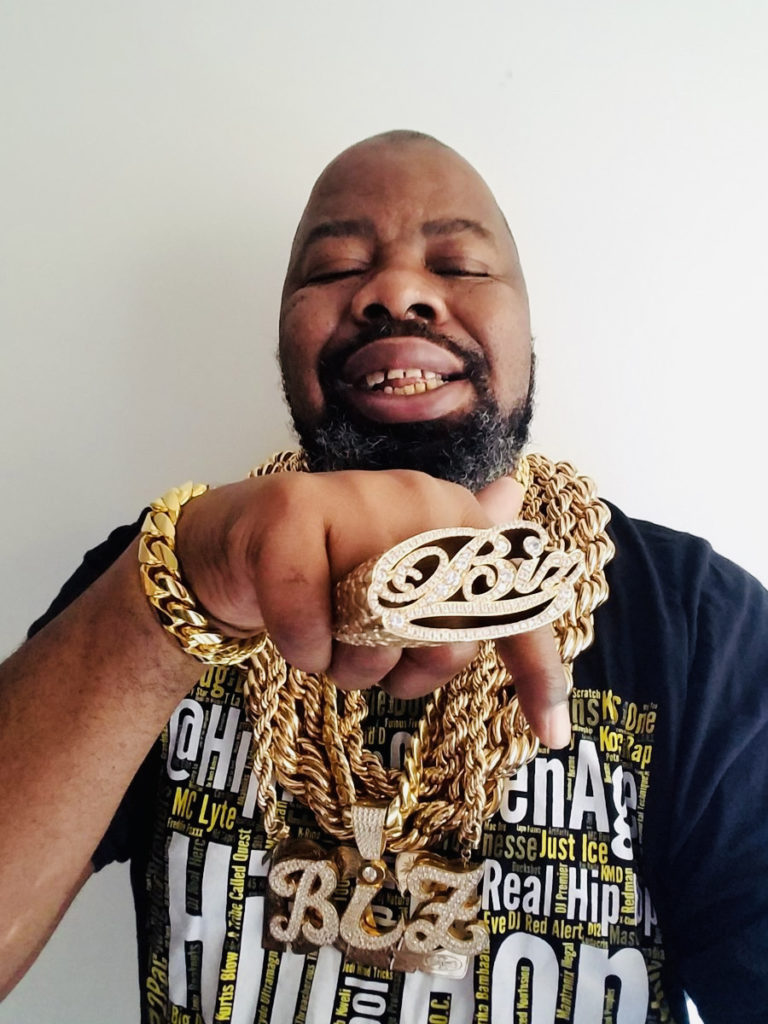 BIZ MARKIE R.I.P.
3ème clip extrait de Pop Duke Vol.1 le nouveau projet
de Bumpy Knuckles entièrement produit par Nottz
dispo depuis aujourd'hui sur iTunes.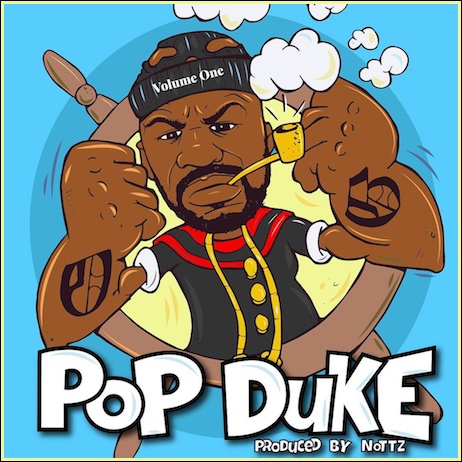 Biz Markie a marqué l'histoire du rap et son 1er album Goin'Off
sorti en 1988 produit par le légendaire Marley Marl est aujourd'hui
considéré comme un classique du genre.
Membre du Juice Crew, reconnu pour ses talents de beatboxer
et son ton décalé, il a apporté au rap une bonne dose d'humour
qui reste encore aujourd'hui une denrée rare dans le rap game.
Pour ceux qui ne connaissent pas le bonhomme voici un mini doc.
de 30mn qui revient sur sa carrière et son impact sur cette culture.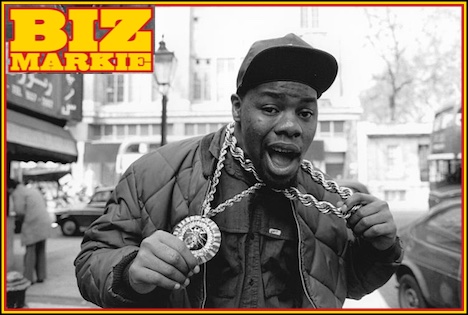 Le Biz fête ses 50 piges, l'occasion de revenir avec quelques clips
sur la carrière du rappeur qui ne s'est jamais pris au sérieux
et qui réussi à glisser de l'humour dans le rap game!
RESPECT THE ARCHITECT!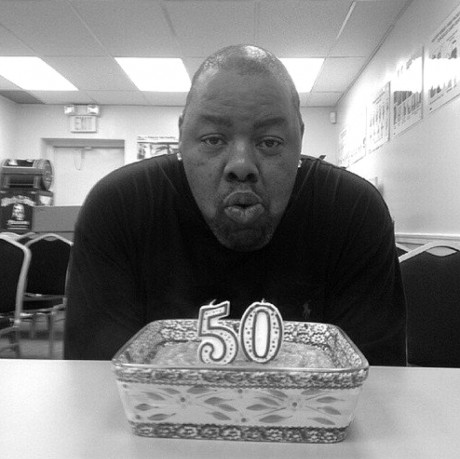 L'excellent label Traffic continue son travail de « dépoussiérage »
de classics rap! Après la sortie récente de la « special edition »
du « The Main Ingredient » de Pete Rock & CL Smooth le
label ressortira le 28/02 « The Biz Never Sleeps » de Biz Markie
et le 13/03 le « I Wish My Brother George Was Here » de Del.
Comme d'habitude avec son remasterisé, + bonus tracks et nouveau
livret. Je leur tire mon chapeau pour ces rééditions toujours
respectueuses des albums originaux. A acheter direct!!!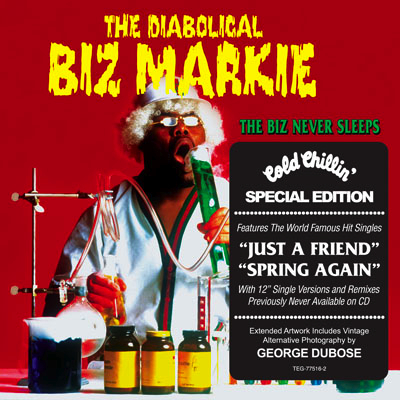 (dispo en précommande ici)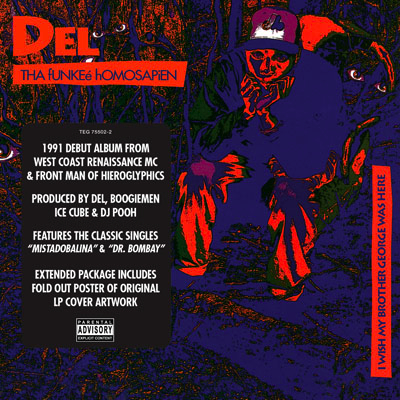 (dispo en précommande ici)
Nouveau clip de L-Biz dans lequel il rend hommage
au regretté Biz Markie (RIP).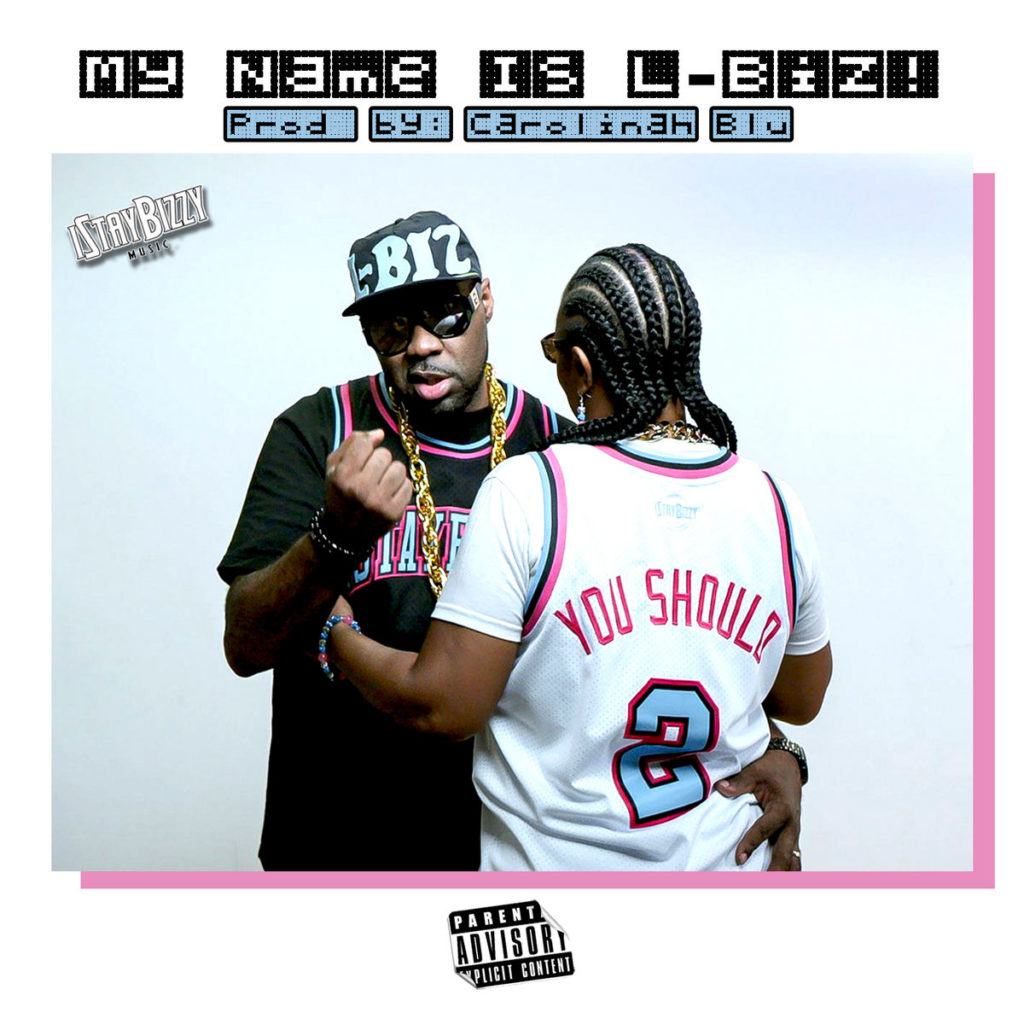 Depuis plusieurs années le réalisateur Sacha Jenkins nous a habitué
à l'excellence en matière de documentaires (Fresh Dressed,
Burn Motherfucker, Burn! Wu-Tang Clan : Of Mics & Men, Word Is Bond
Bitchin': The Sound and Fury of Rick James).) Donc quand il décide de
s'attaquer à la vie de Biz Markie (RIP) avec son All Up In The Biz
on se dit qu'il va vraisemblablement nous montrer le documentaire
ultime sur le rappeur de Long Island…hâte de voir ça!!!
All Up In The Biz sera diffusé le 11/08 sur
la chaine américaine Showtime!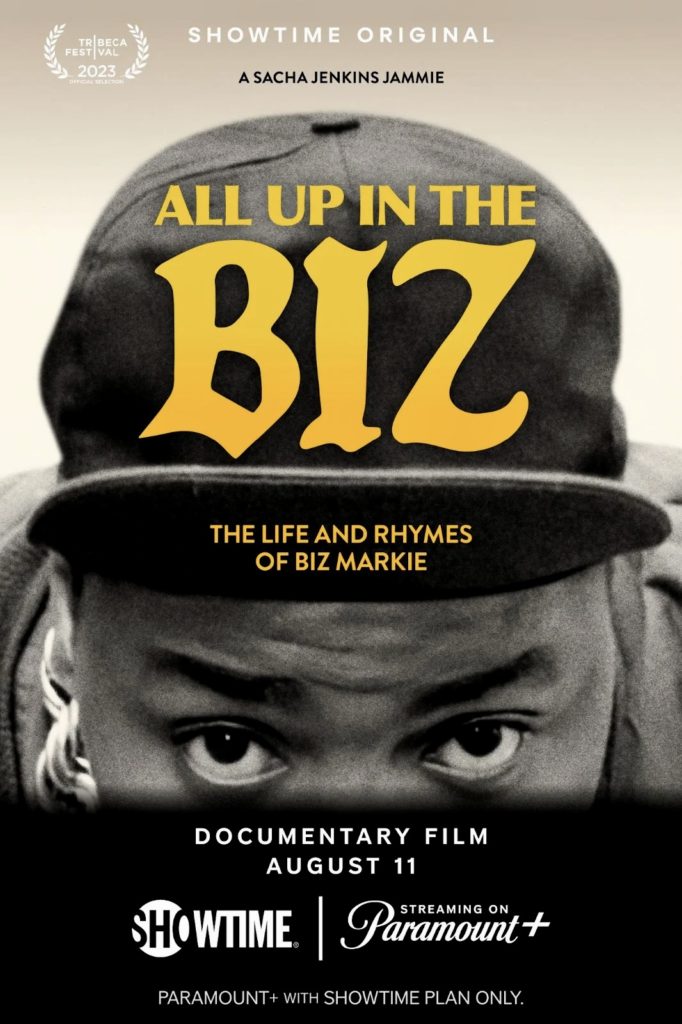 Petite info complémentaire, la marque de jouet Super 7 sortira
à la fin du mois de juillet une figurine à l'effigie de Biz Markie
qui sera disponible chez Gibert Joseph St Michel.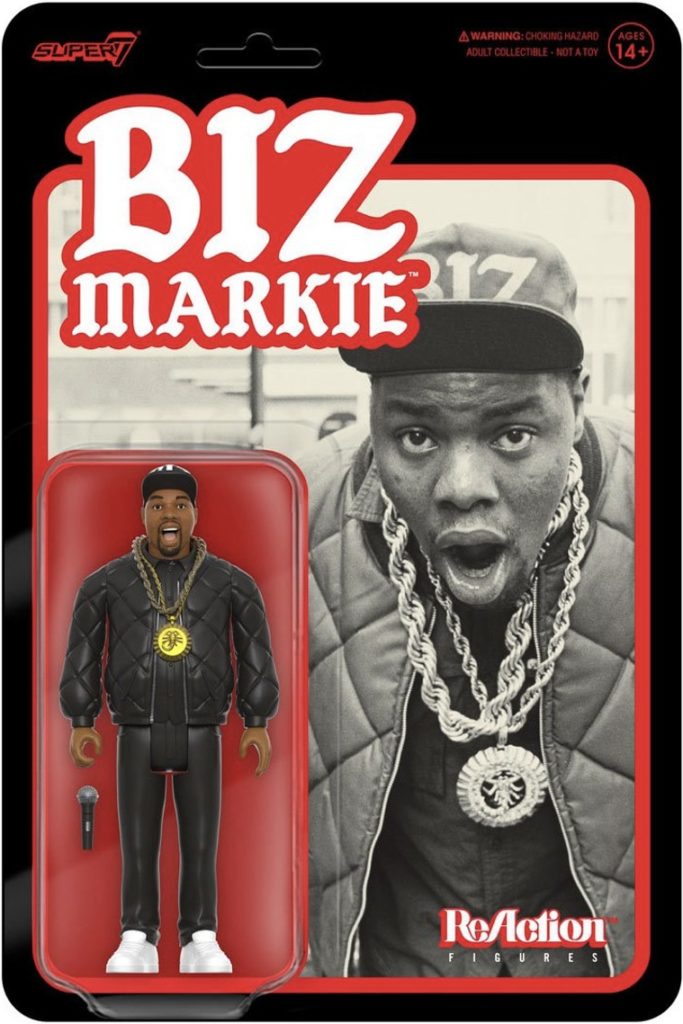 BIZ MARKIE R.I.P.
Encore une bien triste nouvelle avec l'annonce cette nuit du décès
de Grand Daddy I.U. à l'âge de 54 ans. Natif du Queens il avait été
repéré par Biz Markie (RIP) qui l'avait signé sur le label Cold Chilling.
sur lequel il avait sorti 2 albums (Smooth Assassin & Lead Pipe).
En 2020 il avait ressorti un album en tant que beatmaker The Essence
toujours dispo en Digital sur Bandcamp.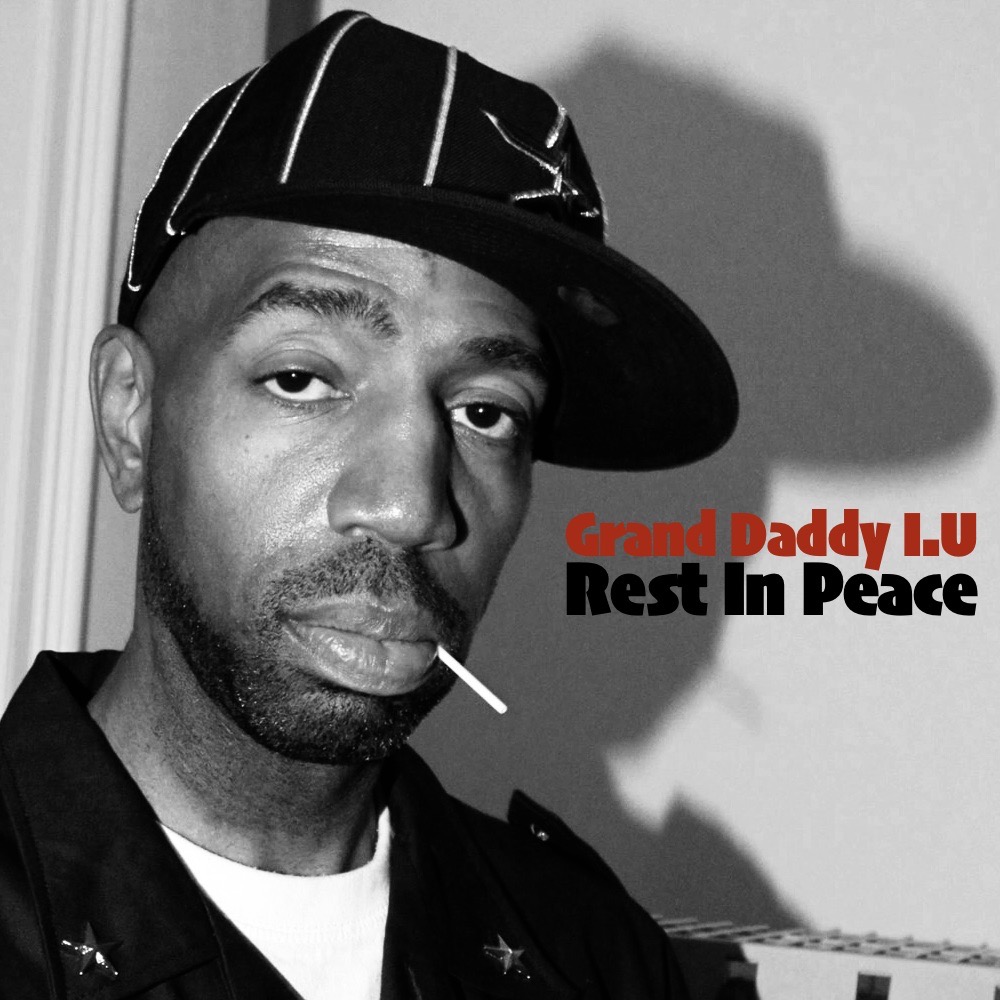 GRAND DADDY I.U. REST IN PEACE
3 générations de MC's…
Old school/New School là n'est pas la question!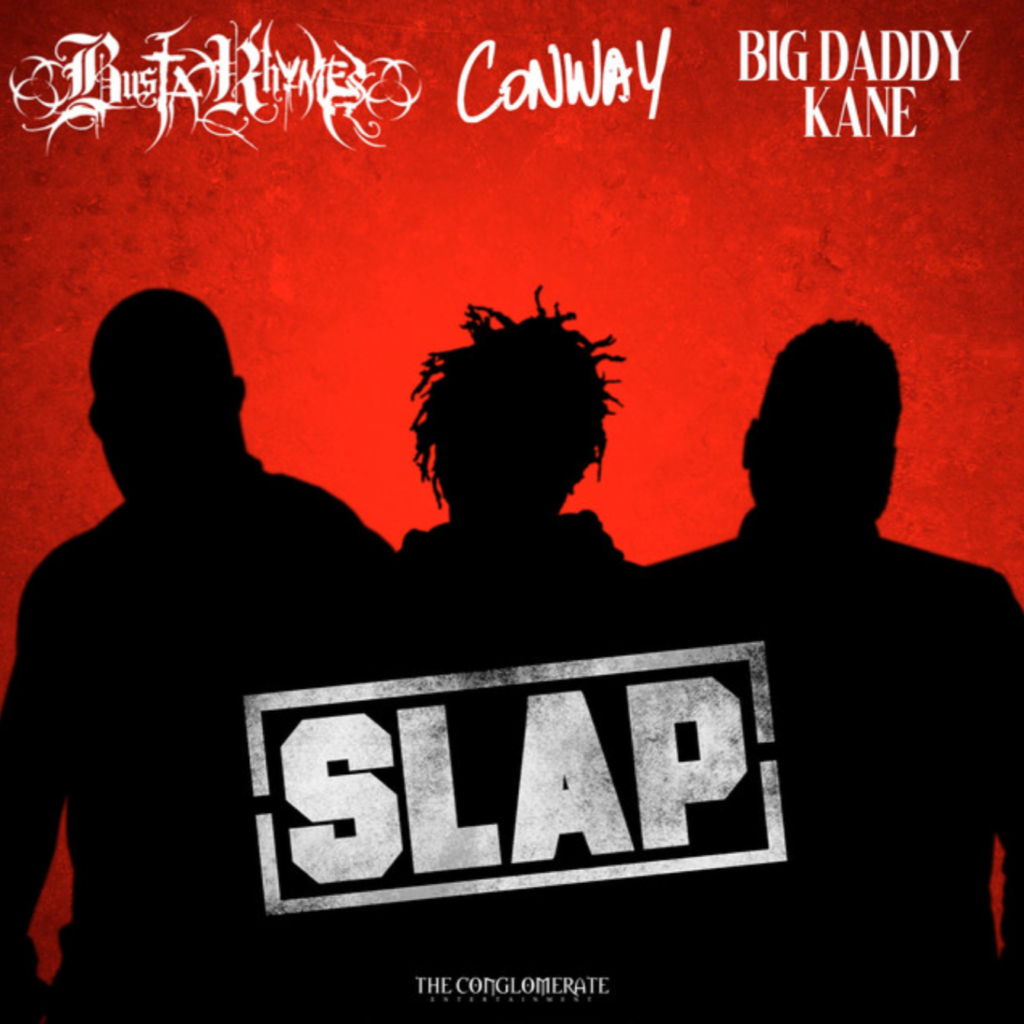 BIZ MARKIE R.I.P.
Avec Chuck Strangers la team Pro Era a trouvé son Biz Markie!
Clip extrait de son album qui arrivera en 2018!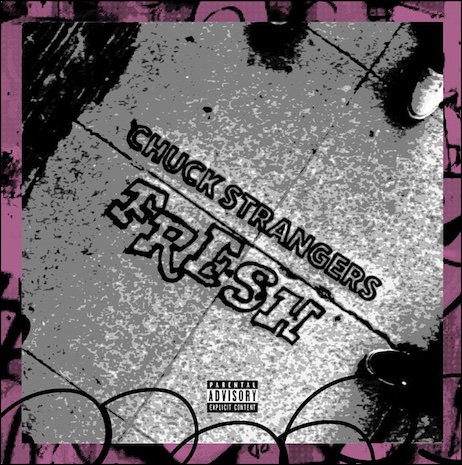 Pour tous les kiffeurs de James Brown téléchargez d'urgence
ce mix réalisé il y a quelques jours sur Soundwaves Radio par
DJ Rhettmatic (Beat Junkies) sur le principe du sampleur/samplé
entièrement consacré au Godfather Of Soul (R.I.P).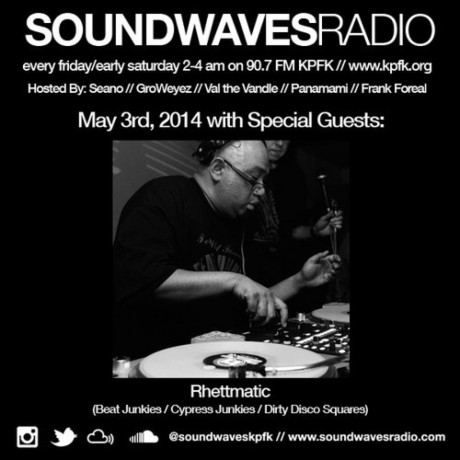 Tracklist :
1. James Brown Intro
2. (It's Not The Express) It's The J.B.'s Monourail – The J.B.'s
3. Real Mutha For Ya – Dj Cash Money & Marvelous
4. Papa Take No Mess – James Brown
5. Vapors – Biz Markie
6. Givin' Up Food For Funk Pt. 1 – The J.B.'s
7. Funky Drummer – James Brown
8. Blind Man Can See It – James Brown
9. They Want EFX – Das EFX
10. Hot Pants – James Brown
11. Rockin' Funky Watergate – Fred Wesley & The New J.B.'s
12. Pay Ya Dues – Low Profile
13. Talkin Loud & Sayin Nothin – James Brown
14. More Peas – The J.B.'s
15. Soul Clap – Showbiz & AG
16. Phunky Feel One (Inst) – Cypress Hill
17. Hot Pants Road – The J.B.'s
18. Fight The Power – Public Enemy
19. Get Up On The Good Foot – James Brown
20. Raw – Big Daddy Kane
21. Hot Pants (I'm Coming, I'm Coming) – Bobby Byrd
Une compilation de titres de Nas enregistrés avant Illmatic…ARCHIVES!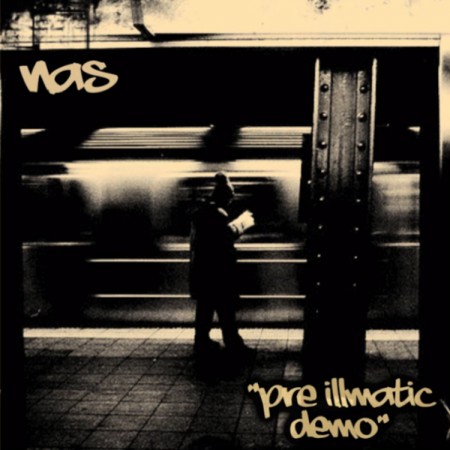 tracklist :
1. Understanding (feat. AZ & Biz Markie) – 0:00
2. Life Is Like A Dice Game – 3:12
3.> Just Another Day In The Projects – 5:51
4. Déjà Vu – 9:04
5. Back To The Grill 12:51 (feat. MC Serch feat. Chubb Rock & Red Hot Lover Tone) – 12:51
6. Everything Is Real (feat. Shapelle) – 17:53
7. I'm A Villain – 20:09
8. Number One With A Bullet (feat. Kool G. Rap & Whiteboy) – 24:31
9. Nas Will Prevail (It Ain't Hard To Tell Original) – 28:47
10. On The Real (Original) (feat. Akinyele, Screwball, & Cormega) – 33:45
11. Live At The BBQ (featuring Fatal & Akinyele) – 37:13
Pas mal d'imports US cette semaine sauf une exception avec l'arrivée
dans les bacs de Mc ZOMBI, la nouvelle signature du label
Marvel Records qui débarque avec un 1er album intitulé
« Cadaverous » dont vous pouvez télécharger un extrait ici.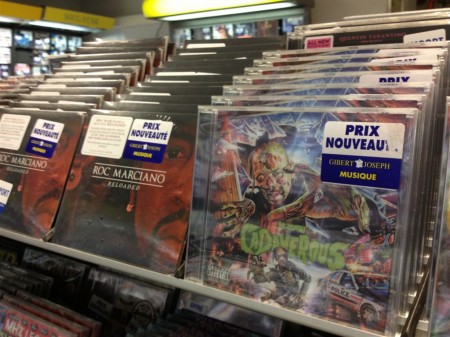 News CD:
Marvel records – Mz Zombie « Cadaverous »
9.99€
Epidemic « Monochrome Skies »
14.32€
Ide & Alucard « Uncovered Remains »
11.99€
Constant Deviants « Diamond »
9.16€
Styles P « The World's Most Hardest MC Project »
15.10€
Beneficence « Concrete Soul »
12.80€
Public Enemy « The Evil Empire of Everything »
12.02€
Mr. Hyde « If It Bleeds We Can Kill It »
(Album dédicacé !)
11.99€
Esham « Venus Flytrap »
10.37€
100dBs & Ryan-O'Neil « Tea & Spliffs »
10.37€
Freeway « Diamond In The Ruff »
13.79€
Cee-Lo « Cee Lo's Magic »
12.41€
Paul Wall « No Sleep Til Houston »
10.76€
Wiz Khalifa « O.N.I.F.C. »
14.82€
News LP:
Lil' Fame & Termanology « Fizzyology »
16.99€
Necro « The Murder Murder Kill Kill »
22.99€
Biz Markie « The Biz Never Sleeps »
Picture Disc (bonus flexi-disc postcard)
26.99€
Thanks Dodo!
Big Fun In The Big Town est un documentaire du réalisateur allemand
Bram Van Spluntern qui avait passé une semaine à New-York en 1986
afin de filmer l'émergence de la culture Hip-Hop en cette fin des 80's.
Avec les apparitions des tout jeunes Run DMC, LL Cool J, Doug E Fresh,
Biz Markie, Roxanne Shante. Restées inédites pendant 25 ans,
ces images d'archives vont enfin être visibles grâce à la sortie le 22/05
d'une édition DVD qui devrait comporter pas mal de suppléments.
Bref…ACHAT OBLIGATOIRE!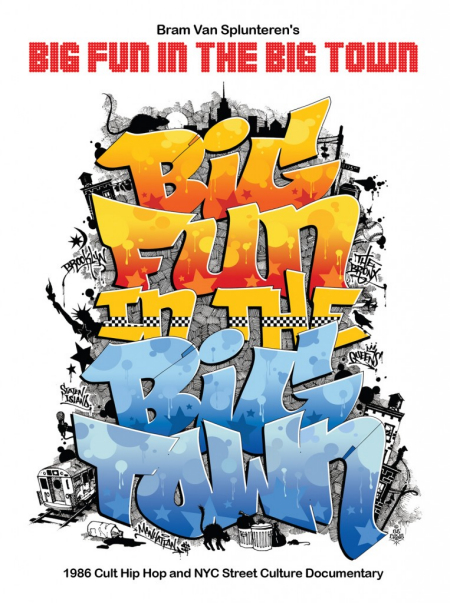 Le DVD sera distribué en France par Differ-Ant.

News CD
Kyo Itachi & Ruste Juxx
« Hardbodie Hiphop »
13.77€
Epidemic « Illin Spree »
12.82€
Biz Markie « The Biz is never sleeps »
14.50€
Gensu Dean « Lo-Fi Fingahz »
12.92€
Lord Finesse « The Art Of Diggin': State of Mind »
14.99€
Madlib « Medicine Show n°13 »
13.94€
Planet Asia « Black Belt Theatre »
12.85€
14KT « A Friendly Game of KT »
12.53€
Copywrite « God Save the King »
13.74€
Damu The Fudgemunk & Raw Poetic
« Kilawatt V1.5 »
Cd + 7″ Vinyl single
16.07€
Lee Bannon « Fantastic Plastic »
8.64€
News LP
Will Sessions « Mixtakes »
11.57€
Biz Markie « The Biz is never sleeps »
15.59€
Kool G.Rap & D.J. Polo
« Live & Let Die »
16.43€
Gangrene « Vodka & Ayahuasca »
11.20€
Everlast « Songs Of the Ungrateful Living »
20.99€
DJ-JS 1 « Ground Original Vol.1 »
11.25€
Koncept « Watch The Sky Fall »
8.73€
14KT « A Friendly Game of KT »
15.59€
Sean Born « Behind the Scale »
15.18€
Thanks DODO.