1er clip extrait du prochain EP de Starvin B intitulé Blood From A Stone
….COMING SOON!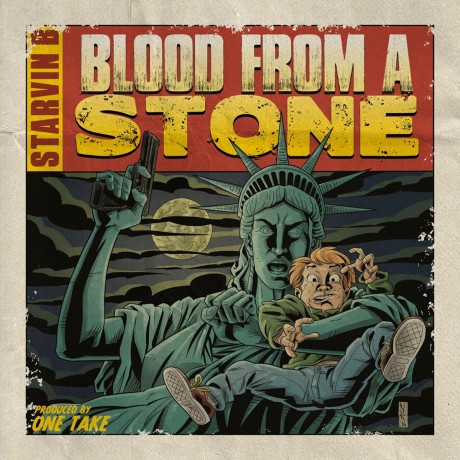 Bon petit EP rap/jazzy du rappeur du Queens
K.Sparks pour commencer la semaine en douceur!
Dispo en téléchargement payant sur son Bandcamp.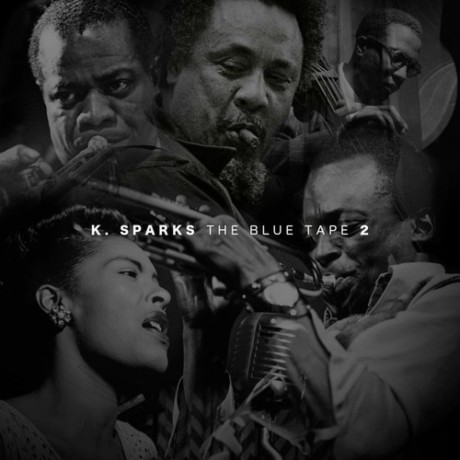 J.Nolan est un jeune rappeur de 24 ans originaire d'Atlanta
et son titre Speed Of Light aux vibes bien jazzy tourne
pas mal dans mon casque la nuit depuis quelques jours.
A surveiller…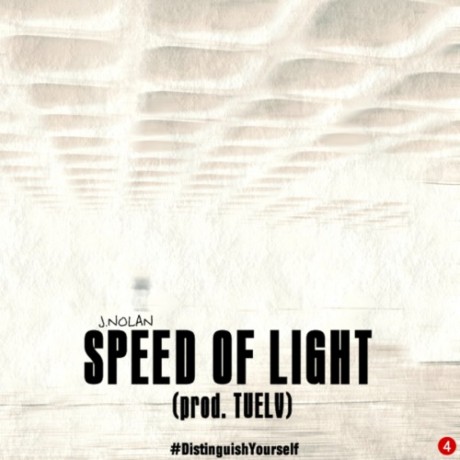 Ci-dessous un de ses clips datant de 2012 :
Après une interruption de quelques mois, le blog du poto Mil est de retour!
Pour tous les kiffeurs de samples, intéressés de connaître les boucles
originales utilisées par les grands noms du beatmaking
De La Source Au Sample devrait combler vos attentes!
SUPPORT!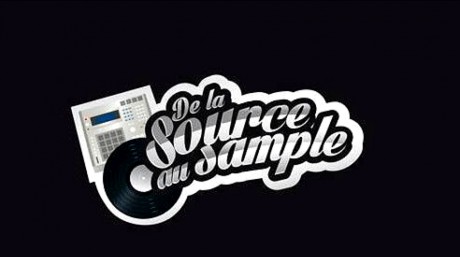 La quatrième saison de l'excellente série Boardwalk Empire
vient de débuter sur la chaîne HBO et le volume 2 de la musique
inspirée de la série sortira le 19/09 (dispo en préco chez Amazon.com).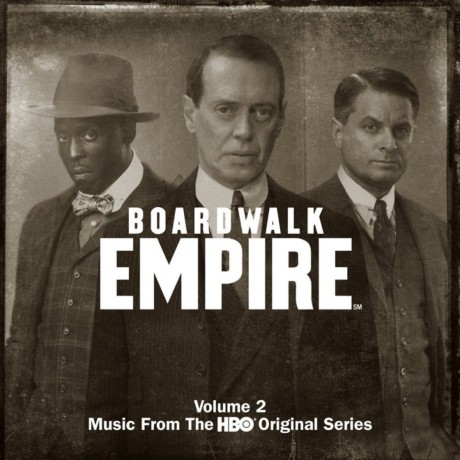 Pour promouvoir la sortie de la B.O
HBO a décidé de balancer une compilation intitulée
Sounds Of The Onyx uniquement via Soundcloud
Elle comprend une série de 6 remix réalisés par des DJs comme
Pete Rock Jazzy Jeff, Tall Black Guy, Shafiq Husayn.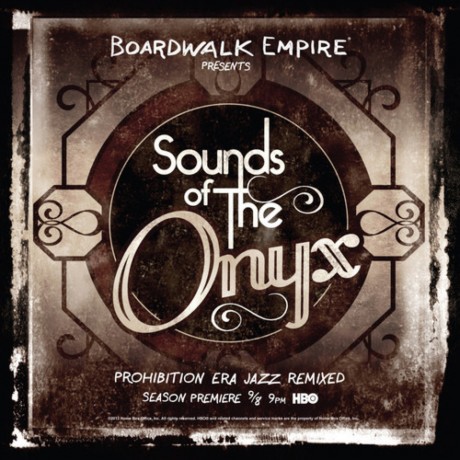 Le Pete Rock Remix est dispo en téléchargement gratuit ci-dessous :
TRAILER SAISON 4 :
Funky DL a décidé de remixer quelques acapellas de Nas
sauce jazzy et le résultat devrait faire plaisir aux amateurs du
rappeur de Queensbridge. Avec ce Jazzmatic dans votre iPod,
votre casque ou vos enceintes vous diront merci!
A télécharger d'urgence!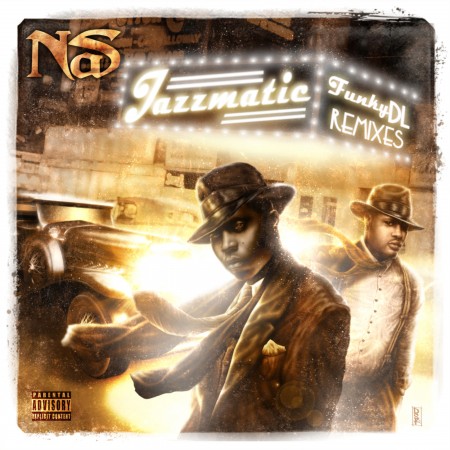 Tracklist :
1.Intro
3.Rewind feat. Lei-an
4.Life's a Bitch feat. AZ
5.Get Down
6.Made You Look
7.Intermission
8.Blaze a 50 feat. Lei-an
9.It Ain't Hard To Tell
10.One Love feat. Lei-an
11.Purple
12.Virgo feat. Ludacris, Doug E. Fresh & Lei-an
13.Outro
DISPO EN TÉLÉCHARGEMENT GRATUIT ICI
Bill Ortiz est un l'ancien trompettiste du groupe de Santana mais
il a aussi joué sur des albums de TLC, Sheila E, Tony! Toni! Toné!
Il vient de sortir son 2ème album (dispo sur iTunes) intitulé
Highest Wish dans lequel on retrouve l'un de mes rappeurs
fétiche a.k.a Casual du Hierogyphics crew sur le titre
« We Are What We Are » qui est aussi le 1er single!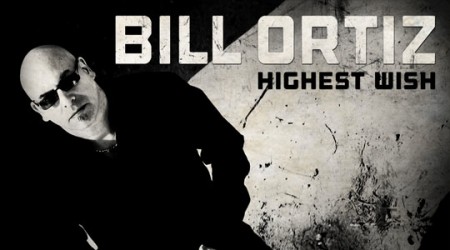 Un grand Monsieur du Jazz vient de nous quitter, en effet le trompettiste
Donald Byrd est mort hier à l'âge de 81 ans laissant derrière lui un
paquet de très bons albums. Il était à l'origine de la création du groupe
des Blackbyrds et avait souvent été samplé par divers beatmakers.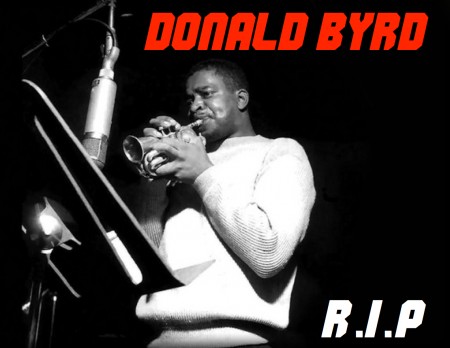 Pour lui rendre hommage j'ai choisi le clip du titre « Loungin » qu'il avait
enregistré avec Guru (RIP) pour son 1er volume de Jazzmatazz :
R.I.P.
Après l'excellent « Lookin' For Galt«  les mecs de Gasface
enchaînent avec une nouvelle série intitulée Talkin' All That Jazz.
Comme d'habitude c'est instructif, bourré d'anecdotes…bref à voir!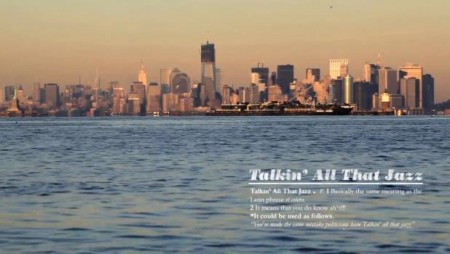 Si il vous reste encore des thunes après avoir acheté l'expanded edition
du « Trouble Man » de Marvin Gaye (voir ici) je vous conseille de
les mettre dans l'achat de ce coffret triple CDs de Gil Scott-Heron (R.I.P)
Il regroupe 2 CD's de tous ses enregistrements réalisés pour le label
Flying Dutchman ainsi qu'un CD composé de versions alternatives,
inutile de préciser que le tout entièrement remasterisé!
Le coffret est dispo chez Gibert Joseph Paris à 27€.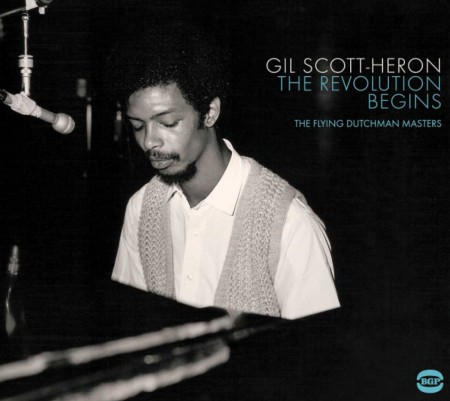 CD1
01 Lady Day And John Coltrane
02 Home Is Where The Hatred Is
03 Save The Children
04 The Revolution Will Not Be Televised
05 Did You Hear What They Said?
06 Pieces Of A Man
07 Speed Kills
08 Everyday
09 I Think I'll Call It Morning
10 When You Are Who You Are
11 Free Will
12 Or Down You Fall
13 The Needle's Eye
14 The Middle Of Your Day
15 A Sign Of The Ages
16 Who'll Pay Reparations On My Soul?
CD 2
01 Introduction / The Revolution Will Not Be Televised
02 Whitey On The Moon
03 No Knock
04 Small Talk At 125th & Lenox
05 Billy Green Is Dead
06 Sex Education: Ghetto Style
07 The Vulture
08 The Prisoner
09 …And Then He Wrote Meditations
10 Plastic Pattern People
11 The Get Out Of The Ghetto Blues
12 Artificialness
13 Ain't No New Thing
14 Brother
15 Evolution (And Flashback)
16 The King Alfred Plan
17 Enough
18 Paint It Black
19 Omen
20 Wiggy
21 Comment #1
22 The Subject Was Faggots
CD 3
01 Did You Hear What They Said? (Alt take 1)
02 The Middle Of Your Day (Alt take 1)
03 Free Will (Alt take 1)
04 The Get Out Of The Ghetto Blues (alternate ending)
05 Speed Kills (Alt take 3)
06 The King Alfred Plan (Alt)
07 No Knock (Alt)
08 Wiggy (Alt)
09 Ain't No New Thing (breakdown take)
10 Billy Green Is Dead (Alt)
11 …And Then He Wrote Meditations (Alt)
12 No Knock (breakdown Alt take)
13 Free Will (Alt take 2)
En bonus l'un de mes morceaux préféré de Gil Scott-Heron
extrait de son album Free Will sortie en 1972.
Thanks Dodo!
Pour les kiffeurs de jazz/funk et autres breakbeats voici 2 compilations
signées par l'un des meilleurs diggers japonais a.k.a Dj Muro!
ENJOY!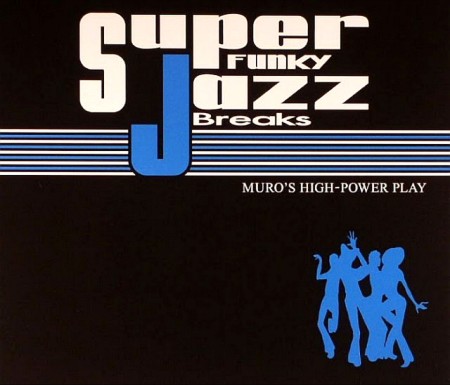 DISPO EN TÉLÉCHARGEMENT ICI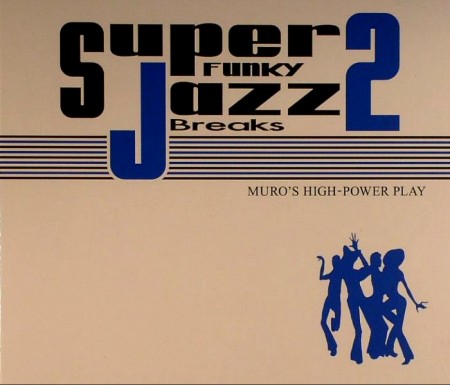 DISPO EN TÉLÉCHARGEMENT ICI
Encore un grand merci au site Funku.fr pour cette vidéo
d'un concert de Herbie Hancock et ses Headhunters donné
dans une émission de télé allemande en 1974. Herbie Hancock,
Bennie Maupin, Paul Jackson, Bill Summers & Mike Clark
sont tous réunis pour plus d'une heure de gros jazz/funk qui tâche!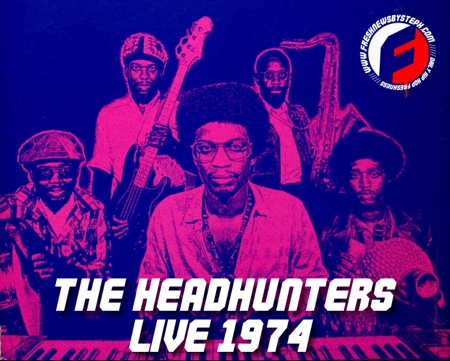 set list :
01. Palm Grease
02. Sly
03. Butterfly
04. Spank A Lee
05. Chameleon
Les Headhunters seront en concert à Paris le 17/10 au New-Morning.
Très bon mix de Dj Patience consacré aux samples utilisés sur les
différents albums du Wu-Tang…ENJOY!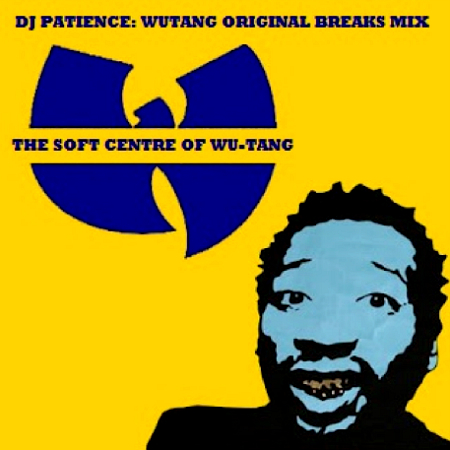 TRACKLIST
1. Beethoven: Piano Sonata #8
2. Peter Nero: A Time For Us
3. Gladys Knight & The Pips: Giving Up
4. Ben E. King: I Who Have Nothing
5. The Dramatics: In The Rain
6. Al Green: Simply Beautiful
7. Sly Johnston: I Hate I Walked Away
8. Gladys Kinght & The Pips: And This is Love
9. Ann Peebles: Trouble, Heartache and Sadness
10: OV Wright: Let's Straighten it Out
11: Al Green: Something
12: Johnnie Taylor: Steal Away
13: Willie Mitchell: Groovin
14: Labi Siffre: I Got The (Blues)
15: Southside Movement: I've Been Watching You
16: B.B. King: The Thrill is Gone
17: Gap Mangione: Free Again
18: Nicholas Flagello: Wailing Wail
19: Eddie Floyd: Don't Leave Me Lonely
20: The New Birth: Honey Bee
21: Wendy Rene: After Laughter (Comes Tears)
22: The Detroit Emeralds: You're Getting a Little Too Smart
23: Sly Johnson: Don't Do It
24: Baby Huey: Hard Times
25: Melvin Bliss: Synthetic Substitution
26: Tommy Youngblood: Tobbacco Road
27: Love Unlimited: Midnight Groove
28: Sly Johnson: I Hear The Love Chimes
29: Curtis Mayfield: Underground
30: Betty Lavette: Let Me Down Easy
31: Albert King: Oh Pretty Woman
32: Hot Chocolate: Brother Louie
33: The Soul Children: Don't You Take My Kindness For Weakness
34: The Marvelettes: Why Marry
35: Al Green: You Ought To Be With Me
36: Sly Johnson: Different Strokes
37: Bobby Womack: Across 110th St
38: Sly Johnson: Is it Because I'm Black
39: Lynn Collins: Ain't No Sunshine
40: The Brighter Side of Darkness: Love Jones
41: Barry White: Mellow Mood
42: Isaac Hayes: Walk on By
43: Bob James: Nautilus
44: The Emotions: I Like It
45: Gaz: Sing Sing
46: Marvin Gaye & Tammi Terrell: You're All I Need To Get By
47: The Doors: The End
DISPO EN TÉLÉCHARGEMENT GRATUIT ICI
Après un 1er volume de « The Art Of Diggin » de Lord Finesse,
le label Slice Of Spice s'apprête à sortir un second volume toujours
mixé par le « Funky Technician » mais cette fois-ci consacré au label
de jazz Blue Note qu'il avait déjà compilé dans son « Diggin'On Blue »
sorti au Japon en 2004. Le CD sortira le 27/01 mais vous pouvez déjà
le précommander ici. J'espère voir arriver ça en import chez Gibert!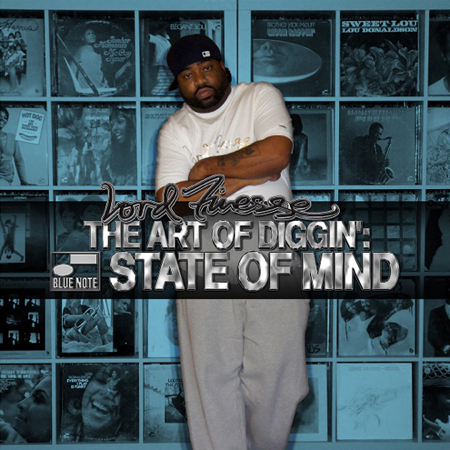 Comme pour le précédent volume une édition limitée « flexi-disc » 2 titres
a été pressée, hélas c'est déjà « sold out »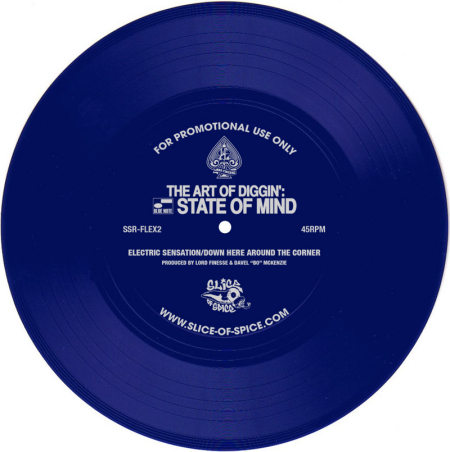 LORD FINESSE & DAVEL « BO » MCKENZIE
Je débarque sûrement mais je viens juste de découvrir
ce chanteur via l'excellent site Funku.fr. Grosse claque!
Il s'appelle Gregory Porter et vient de Californie et
je pense que sa voix ne vous laissera pas insensible!
Son nouvel album « Be Good » sortira le 14/02/12 aux US.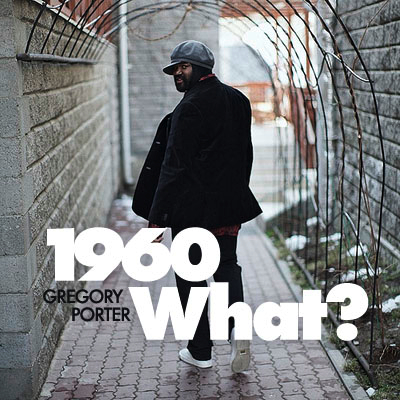 Ce clip est extrait de son album « Water » dispo sur Amazon.com.