Si il vous reste encore des thunes après avoir acheté l'expanded edition
du « Trouble Man » de Marvin Gaye (voir ici) je vous conseille de
les mettre dans l'achat de ce coffret triple CDs de Gil Scott-Heron (R.I.P)
Il regroupe 2 CD's de tous ses enregistrements réalisés pour le label
Flying Dutchman ainsi qu'un CD composé de versions alternatives,
inutile de préciser que le tout entièrement remasterisé!
Le coffret est dispo chez Gibert Joseph Paris à 27€.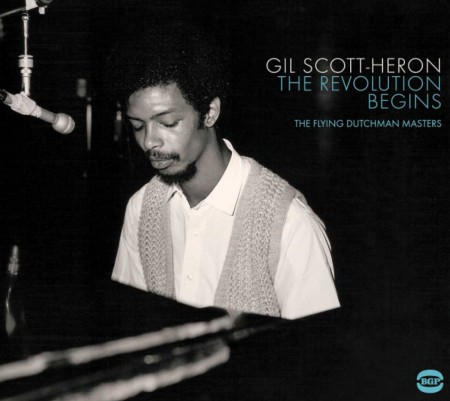 CD1
01 Lady Day And John Coltrane
02 Home Is Where The Hatred Is
03 Save The Children
04 The Revolution Will Not Be Televised
05 Did You Hear What They Said?
06 Pieces Of A Man
07 Speed Kills
08 Everyday
09 I Think I'll Call It Morning
10 When You Are Who You Are
11 Free Will
12 Or Down You Fall
13 The Needle's Eye
14 The Middle Of Your Day
15 A Sign Of The Ages
16 Who'll Pay Reparations On My Soul?
CD 2
01 Introduction / The Revolution Will Not Be Televised
02 Whitey On The Moon
03 No Knock
04 Small Talk At 125th & Lenox
05 Billy Green Is Dead
06 Sex Education: Ghetto Style
07 The Vulture
08 The Prisoner
09 …And Then He Wrote Meditations
10 Plastic Pattern People
11 The Get Out Of The Ghetto Blues
12 Artificialness
13 Ain't No New Thing
14 Brother
15 Evolution (And Flashback)
16 The King Alfred Plan
17 Enough
18 Paint It Black
19 Omen
20 Wiggy
21 Comment #1
22 The Subject Was Faggots
CD 3
01 Did You Hear What They Said? (Alt take 1)
02 The Middle Of Your Day (Alt take 1)
03 Free Will (Alt take 1)
04 The Get Out Of The Ghetto Blues (alternate ending)
05 Speed Kills (Alt take 3)
06 The King Alfred Plan (Alt)
07 No Knock (Alt)
08 Wiggy (Alt)
09 Ain't No New Thing (breakdown take)
10 Billy Green Is Dead (Alt)
11 …And Then He Wrote Meditations (Alt)
12 No Knock (breakdown Alt take)
13 Free Will (Alt take 2)
En bonus l'un de mes morceaux préféré de Gil Scott-Heron
extrait de son album Free Will sortie en 1972.
Thanks Dodo!
Pour les kiffeurs de jazz/funk et autres breakbeats voici 2 compilations
signées par l'un des meilleurs diggers japonais a.k.a Dj Muro!
ENJOY!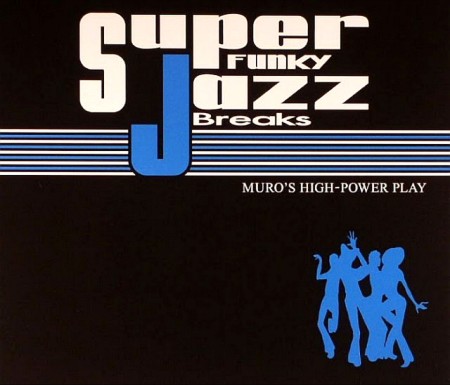 DISPO EN TÉLÉCHARGEMENT ICI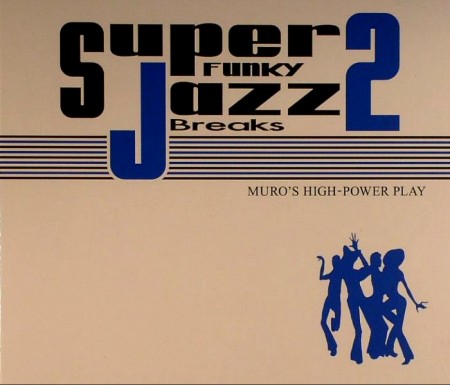 DISPO EN TÉLÉCHARGEMENT ICI
Encore un grand merci au site Funku.fr pour cette vidéo
d'un concert de Herbie Hancock et ses Headhunters donné
dans une émission de télé allemande en 1974. Herbie Hancock,
Bennie Maupin, Paul Jackson, Bill Summers & Mike Clark
sont tous réunis pour plus d'une heure de gros jazz/funk qui tâche!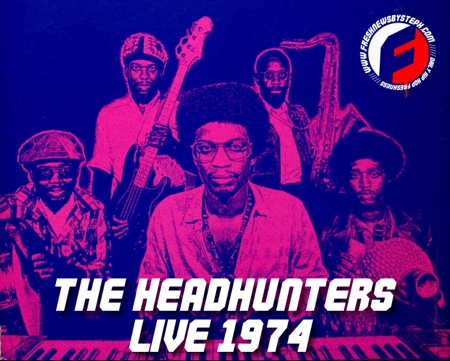 set list :
01. Palm Grease
02. Sly
03. Butterfly
04. Spank A Lee
05. Chameleon
Les Headhunters seront en concert à Paris le 17/10 au New-Morning.
Très bon mix de Dj Patience consacré aux samples utilisés sur les
différents albums du Wu-Tang…ENJOY!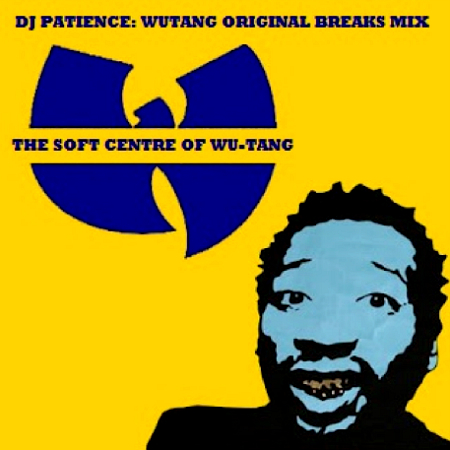 TRACKLIST
1. Beethoven: Piano Sonata #8
2. Peter Nero: A Time For Us
3. Gladys Knight & The Pips: Giving Up
4. Ben E. King: I Who Have Nothing
5. The Dramatics: In The Rain
6. Al Green: Simply Beautiful
7. Sly Johnston: I Hate I Walked Away
8. Gladys Kinght & The Pips: And This is Love
9. Ann Peebles: Trouble, Heartache and Sadness
10: OV Wright: Let's Straighten it Out
11: Al Green: Something
12: Johnnie Taylor: Steal Away
13: Willie Mitchell: Groovin
14: Labi Siffre: I Got The (Blues)
15: Southside Movement: I've Been Watching You
16: B.B. King: The Thrill is Gone
17: Gap Mangione: Free Again
18: Nicholas Flagello: Wailing Wail
19: Eddie Floyd: Don't Leave Me Lonely
20: The New Birth: Honey Bee
21: Wendy Rene: After Laughter (Comes Tears)
22: The Detroit Emeralds: You're Getting a Little Too Smart
23: Sly Johnson: Don't Do It
24: Baby Huey: Hard Times
25: Melvin Bliss: Synthetic Substitution
26: Tommy Youngblood: Tobbacco Road
27: Love Unlimited: Midnight Groove
28: Sly Johnson: I Hear The Love Chimes
29: Curtis Mayfield: Underground
30: Betty Lavette: Let Me Down Easy
31: Albert King: Oh Pretty Woman
32: Hot Chocolate: Brother Louie
33: The Soul Children: Don't You Take My Kindness For Weakness
34: The Marvelettes: Why Marry
35: Al Green: You Ought To Be With Me
36: Sly Johnson: Different Strokes
37: Bobby Womack: Across 110th St
38: Sly Johnson: Is it Because I'm Black
39: Lynn Collins: Ain't No Sunshine
40: The Brighter Side of Darkness: Love Jones
41: Barry White: Mellow Mood
42: Isaac Hayes: Walk on By
43: Bob James: Nautilus
44: The Emotions: I Like It
45: Gaz: Sing Sing
46: Marvin Gaye & Tammi Terrell: You're All I Need To Get By
47: The Doors: The End
DISPO EN TÉLÉCHARGEMENT GRATUIT ICI
Après un 1er volume de « The Art Of Diggin » de Lord Finesse,
le label Slice Of Spice s'apprête à sortir un second volume toujours
mixé par le « Funky Technician » mais cette fois-ci consacré au label
de jazz Blue Note qu'il avait déjà compilé dans son « Diggin'On Blue »
sorti au Japon en 2004. Le CD sortira le 27/01 mais vous pouvez déjà
le précommander ici. J'espère voir arriver ça en import chez Gibert!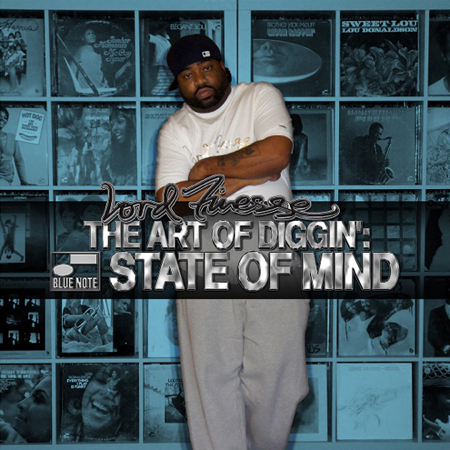 Comme pour le précédent volume une édition limitée « flexi-disc » 2 titres
a été pressée, hélas c'est déjà « sold out »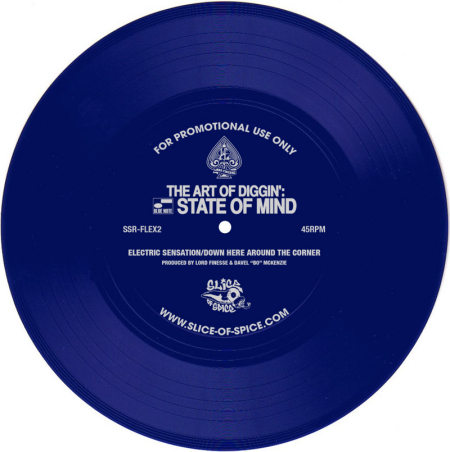 LORD FINESSE & DAVEL « BO » MCKENZIE
Je débarque sûrement mais je viens juste de découvrir
ce chanteur via l'excellent site Funku.fr. Grosse claque!
Il s'appelle Gregory Porter et vient de Californie et
je pense que sa voix ne vous laissera pas insensible!
Son nouvel album « Be Good » sortira le 14/02/12 aux US.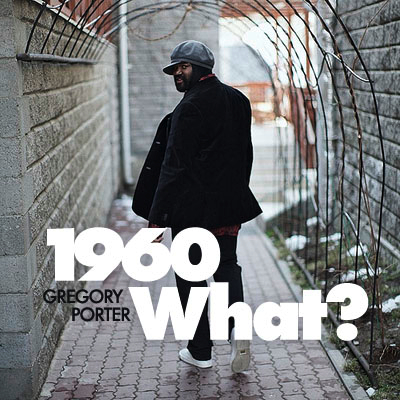 Ce clip est extrait de son album « Water » dispo sur Amazon.com.
Une fois de plus l'équipe de Gasface frappe fort avec ce doc de 11mn
consacré au batteur Bernard Purdie. Comme d'habitude c'est super
intéressant, bourré d'anecdotes incroyables. J'espère que ce doc
permettra aux nouvelles générations de découvrir ce musicien qui
a oeuvré dans l'ombre mais qui a posé son rythme et sa batterie
sur une paquet de classics du jazz, de la soul et du funk.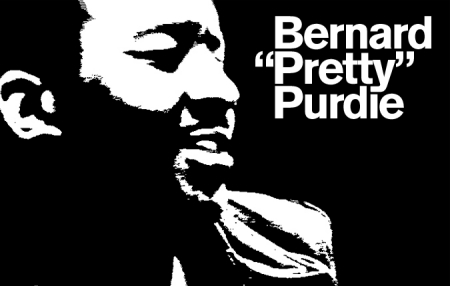 Si le nom de Bernard Purdie ne vous dit pas grand chose vous avez
déjà du entendre sa batterie derrière un paquet de classic soul/funk
ou jazz. L'équipe de Gasface vous propose de mieux découvrir
le personnage à travers un mini documentaire qui sera en ligne
lundi prochain.Pour patienter voici un teaser vidéo.
Saxophoniste dans le groupe de Herbie Hancock The Headhunters,
Bennie Maupin avait sorti 2 albums solo chez Mercury
« Slow Traffic To The Right » en 1977 et « Moonscapes » en 1978.
Le label Vocalion vient d'avoir la bonne idée de rééditer pour la 1ère fois
en CD une édition comprenant les 2 albums dans des versions
complètement remasterisées à partir des bandes masters.
Parmi les musicos présents on retrouve  Eddie Henderson,
Patrice Rushen, Paul Jackson, Harvey Mason…bref des pointures!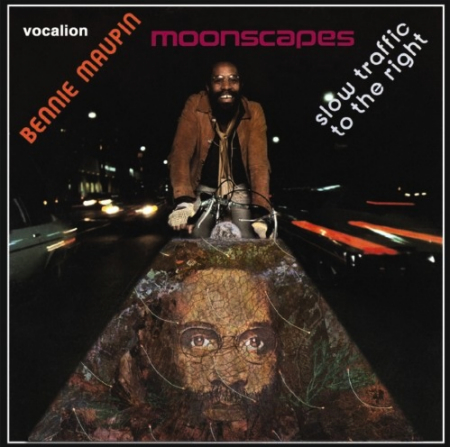 tracklist :
1 « It Remains to Be Seen »
2 « Eternal Flame »
3 « Water Torture »
4 « You Know The Deal »
5 « Lament »
6 « Quasar »
7 « Nightwatch »
8 « Farewell To Rashan »
9 « Anua »
10 « A Promise Kept »
11 « Just Give It Some Time »
12 « Sansho Shima »
13 « Crystals »
Et puis pour ceux qui ne connaissent pas voici le classic « Water Torture« 
samplé par NTM pour leurs fameuses dédicaces!
6 ans après leur dernier album les Headhunters reviennent dans les bacs!
« Platinum » marque donc le retour du groupe jazz/funk fondé en 1973
par Herbie Hancock. Si vous ne connaissez pas je vous conseille
vraiment l'écoute des deux premiers albums considérés comme des classic
« Head Hunters » (1973) et « Survival Of The Fittest » (1975).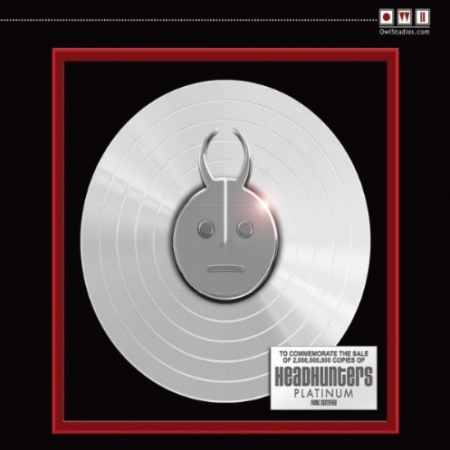 tracklist :
1. Platinum Intro
2. Mission Statement
3. Reality Of It
4. Salamander
5. I Predict A Good Year
6. D-Funk (Funk With Us)
[Feat. Snoop Dogg & George Clinton]
7. I Feel Really Good About
8. Tracie
9. Rehearse Everybody
10. Paging Mr. Wesley
11. M Trane
12. Apple Tree
13. Palm Nut
14. Years Of Touring
15. Congo Place
16. On The Road
17. Head Hunting
18. Skizness
19. Soul Glow
20. Platinum Outro
DISPO EN TÉLÉCHARGEMENT PAYANT SUR AMAZON.COM
Le numéro 46 de l'excellent magasine Wax Poetics est dispo
avec en double couv' le groupe George Benson et George Duke.
vous pouvez l'acheter chez Gibert-Joseph à Paris.
(le sommaire c'est ici)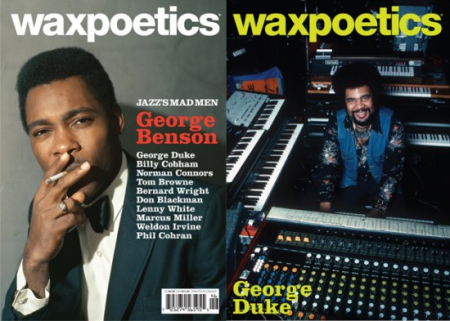 Il y a un mois le magasine Complex avait demandé
aux DJ's Kon & Amir de faire leur liste des 50 meilleurs samples
utilisés en rap. Le blog T.R.O.Y vient de compiler ça en 2 parties
dispo ci-dessous.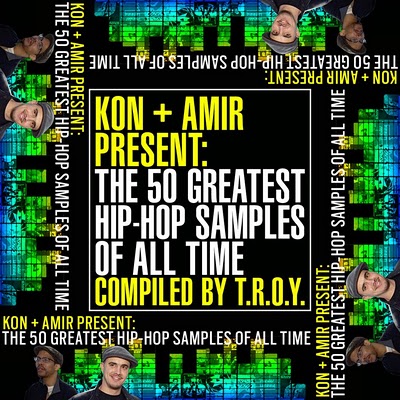 tracklist :
01. Impeach the President
02. Synthetic Substitution
03. It's a New Day
04. Give It Up Or Turnit A Loose (remix)
05. Hyperbolicsyllabicsesquedalymistic
06. Midnight Theme
07. Funky President
08. Cardova
09. Soul Power '74
10. Chocolate Buttermilk
11. Misdemeanor
12. Funky Worm
13. The Mexican
14. Uphill Peace Of Mind
15. Let The Music Take Your Mind
16. The Message
17. Bumpin Bus Stop
18. Honkey Tonk
19. Walk On By
20. Pass the Peas
21. Look Ka Py Py
22. Mind Power
23. Space Funk
24. Haboglabotribin'
25. Who's Gonna Take The Weight
26. Mystic Brew
27. Up Above The Rock
28. Inside My Love
29. Misfortune's Wealth
30. Today
31. We Gettin' Down
32. 90% Of Me Is You
33. Red Clay
34. Fourty days
35. Smilin' Billy Suite Part II
36. I Got Some Part 1
37. Baby Don't Cry
38. Jagger The Dagger
39. Outside Love
40. The Edge
41. Humpty Dumpty
42. Solstice
43. The Divine Image
44. Love And Happiness
45. Both Ends Against The Middle
46. Rain, Rain, Go Away
47. The Grunt (single version)
48. Mixed Up Cup
49. A Day In The Life
50. Holy Thursday
DISPONIBLE EN TELECHARGEMENT GRATUIT
Attention turie!
Greg Street propose l'album « Blueprint 3 » de Jay-Z
avec des parties rejouées par des musiciens de jazz.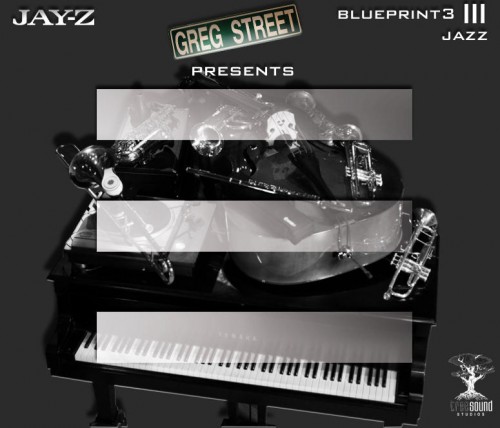 tracklist :
01 Jay-Z Feat. Luke Steele – What We Talkin' About
02 Jay-Z – Thank You
03 Jay-Z – D.O.A (Death Of Auto-Tune)
04 Jay-Z Feat. Rihanna & Kanye West – Run This Town
05 Jay-Z Feat. Alicia Keyz – Empire State Of Mind
06 Jay-Z Feat. Young Jeezy – Real As It Gets
07 Jay-Z Feat. Swizz Beatz – On To The Next One
08 Jay-Z Feat. Drake – Off That
09 Jay-Z Feat. J. Cole – A Star Is Born
10 Jay-Z – Venus Vs. Mars
11 Jay-Z Feat. Kid Cudi – Already Home
12 Jay-Z Feat. Kanye West – Hate
13 Jay-Z – Reminder
14 Jay-Z Feat. Pharrell – So Ambitious
DISPONIBLE EN TELECHARGEMENT GRATUIT ICI