Le label The SpitSLAM Record a eu la bonne idée de ressortir en
en CD et Digital And You Don't Stop l'album instru du
talentueux (et sous-estimé) Easy Mo Bee sorti en 2015
(dans l'indifférence générale). Il est donc maintenant
dispo en streaming sur Spotify.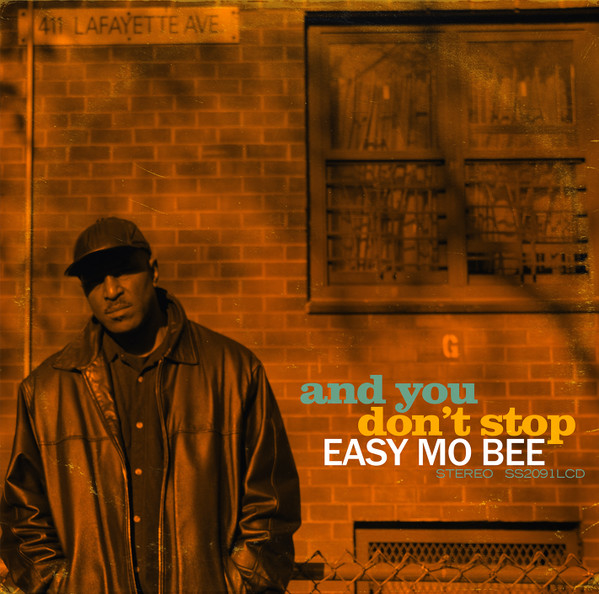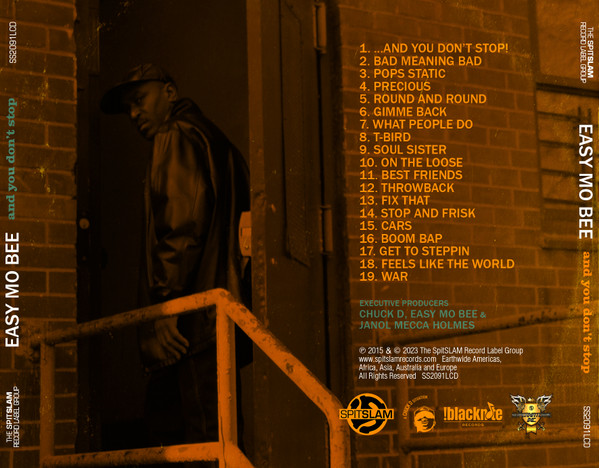 Clip extrait de l'album Feel My Pain de Big.D & Easy Mo Bee
qui devait sortir l'année dernière mais qui sortira finalement
en juillet 2021.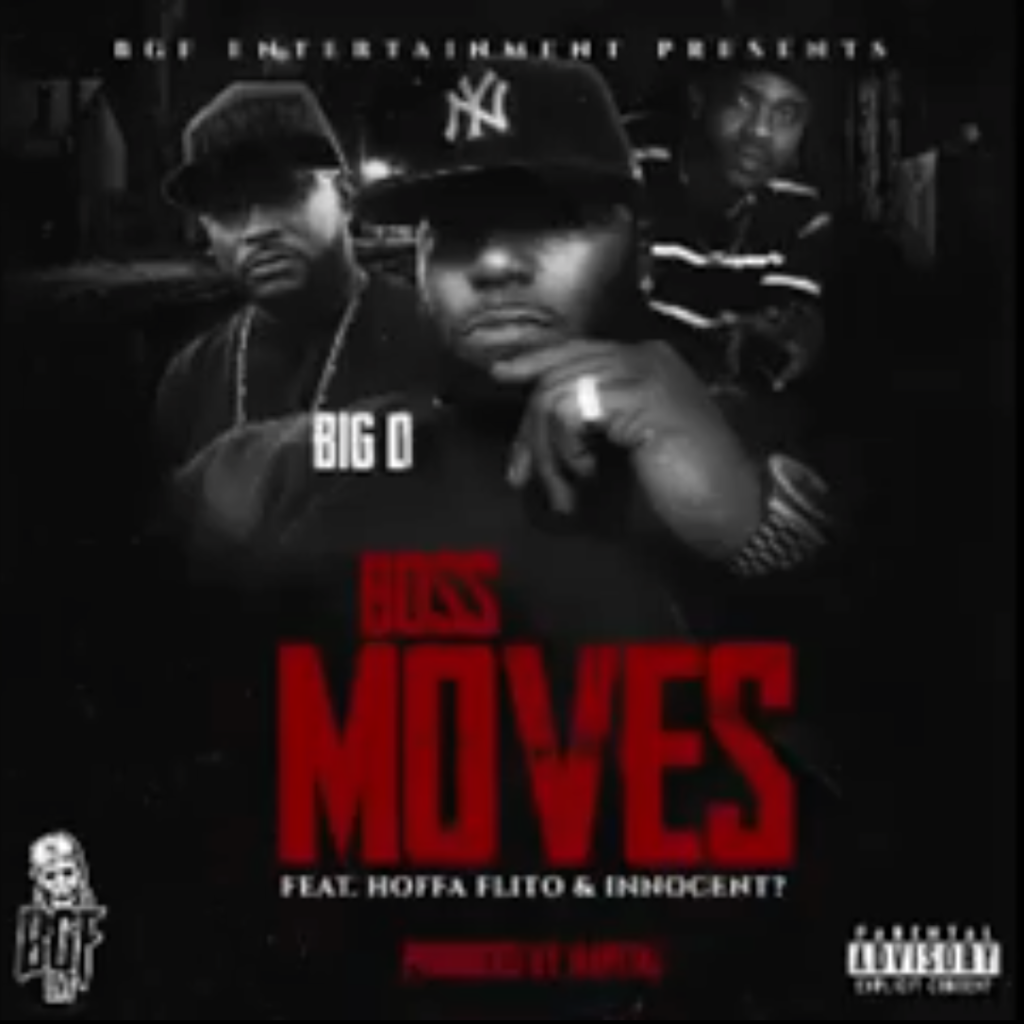 1er clip extrait de Feel My Pain le nouvel album commun de Big.D
et du beatmaker Easy Mo Bee qui sortira le 31/10.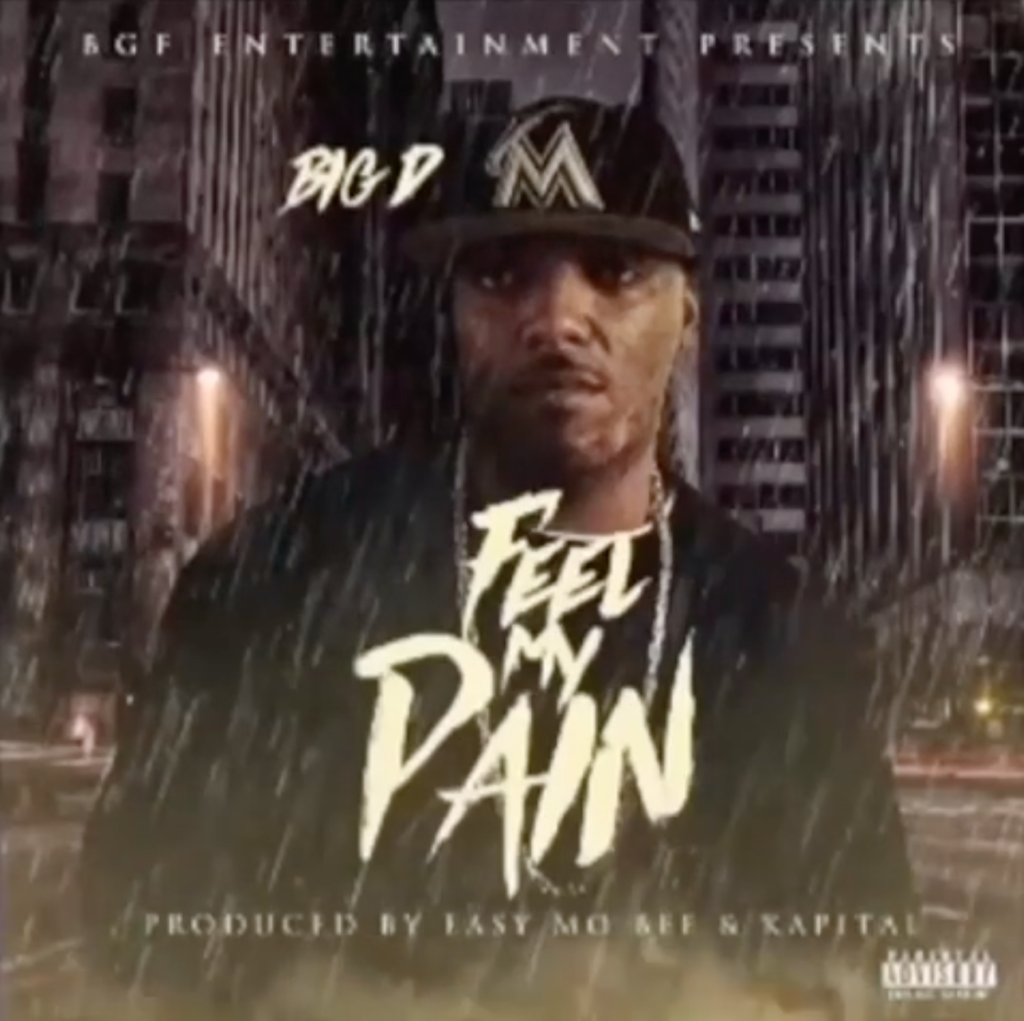 Nouveau clip de AB Money (du groupe Rappin' Is Fundamental).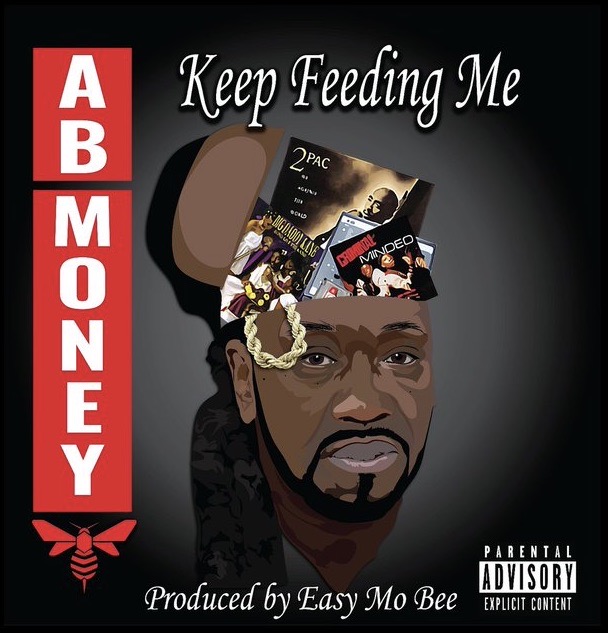 1er clip extrait de l'album de AB Money intitulé Gumbo.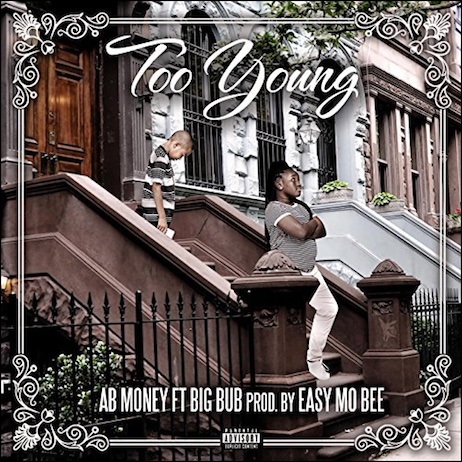 Le poto Phonk Sycke (que vous pouvez retrouver tous
les dimanches soir aux côtés de DJ Fab dans l'émission
Underground Explorer sur Générations 88.2FM)
vient de balancer un mix entièrement consacré à l'un
de mes beatmakers favoris…Easy Mo Bee!
ENJOY!!!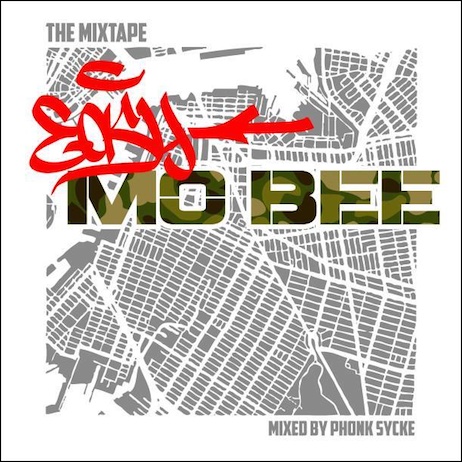 Extraits de Two For One le nouveau projet
du beatmaker légendaire Easy Mo Bee et du MC Emskee.
Le LP sortira en vinyl fin juin chez Fresh Pressings.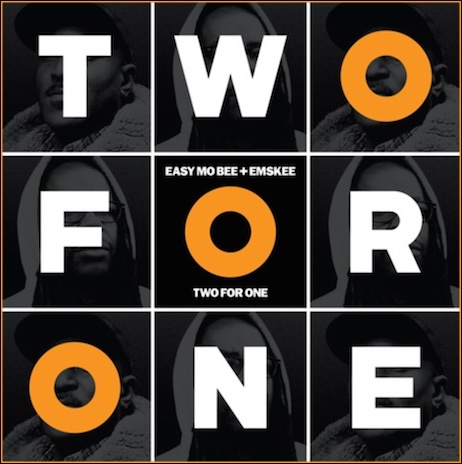 On en présente plus Easy Mo Bee!
Le beatmaker vient de sortir un album d'instrus intitulé
…And You Don't Stop sur le label de Chuck D
SLAMjamz Records, c'est dispo sur iTunes…cope it!
Voici le 1er clip extrait du projet dans lequel il sample
le fameux Nautilus de Bob James!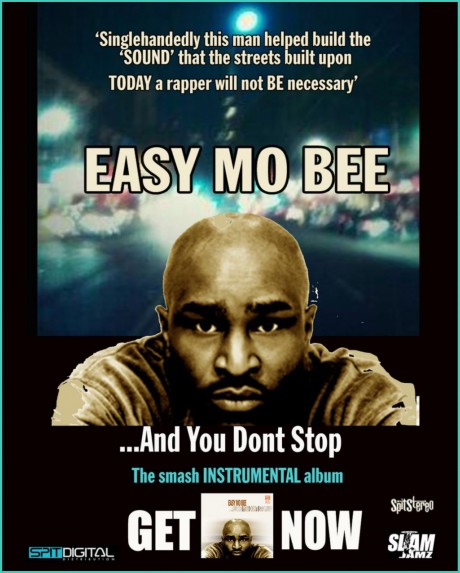 Nouvel extrait de Genuine Article prochain album
de Black Rob qui sortira au mois de mai.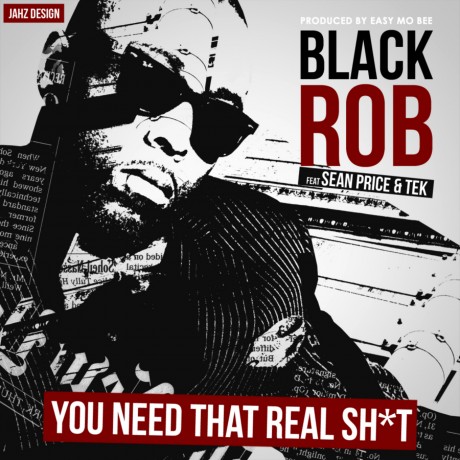 Pas d'infos précises sur Cheech Lamotta mais il serait la nouvelle
signature de Easy Mo Bee! En tout cas voici 2 titres produit par ses soins!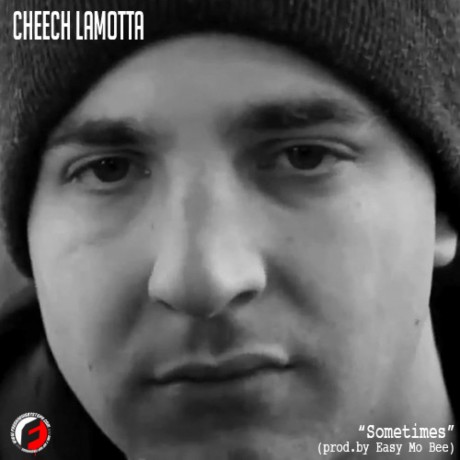 (TITRE DISPO SUR ITUNES)
Après le titre de Redman posté ici il y a quelques semaines il semblerait
que Easy Mo Bee soit vraiment de retour  puisqu'il vient de mettre
en ligne sur son Soundcloud plusieurs nouvelles productions.
Je vais commencer à surveiller ses livraisons!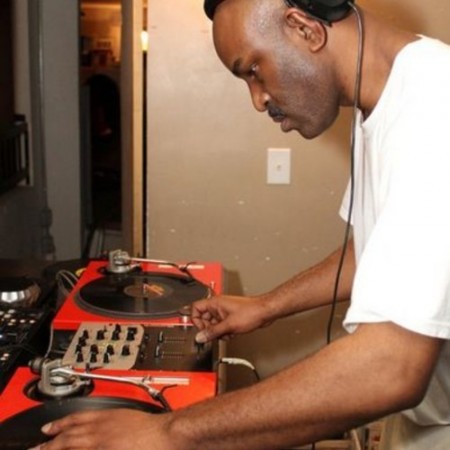 Mr Cheeks feat Lil'Dap & Sha Blvd
« This Is What We Do »
Cheech La Motta
« Godfather (Rah Rah Rah) »
Encore un hymne à la weed signé Redman avec cette fois-ci un
événement de taille…le retour de Easy Mo Bee derrière ses machines!!!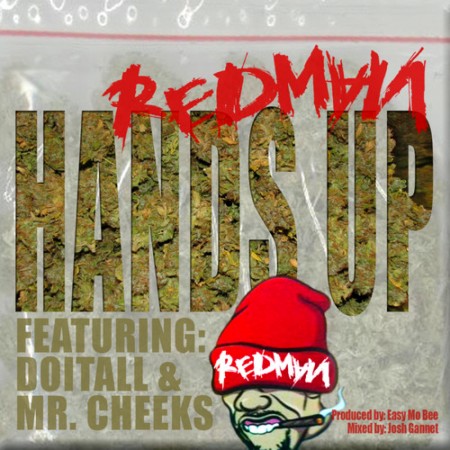 REDMAN feat DOITALL & MR CHEEKS
(PROD BY EASY MO BEE)
Nouvel extrait de The Motive Of Nearly Everybody Yo
l'album de Ea$y Money qui sortira le 26/05 chez ShowOff.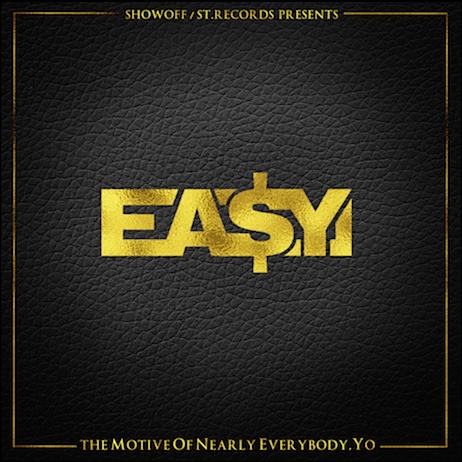 Tracklist:
1. Ea$y (prod. by Statik Selektah)
2. Time Is Money (prod. by The Arcitype)
3. Nothin' Alike (prod. by DJ Premier)
4. All Been Waiting (prod. by Statik Selektah)
5. For The ST.reets (featuring Termanology) (prod. by Statik Selektah)
6. Hit The Fan (featuring Fame of M.O.P. & Chauncy Sherod) (prod. by Statik Selektah)
7. Go Time (featuring Action Bronson) (prod. by Statik Selektah)
8. Connected (featuring Wais P, Rob White AKA PUSH!, & Joey Bada$) (prod. by Statik Selektah)
9. Go & Get It (featuring Sincere) (prod. by Antman Wonder)
10. Takin' It With Me (prod. by 9th Wonder)
11. The M.O.N.E.Y. (prod. by Statik Selektah)
12. Took It All Away (featuring Jared Evan) (prod. by Statik Selektah & Antman Wonder)
13. Love 'Em Back (prod. by J Cardim)
14. Money & Blood (prod. by Buckwild)
15. Spare Change (prod. by Billy Loman)
Nouveau mix concocté par l'équipe de Built To Last

consacré au groupe Channel Live.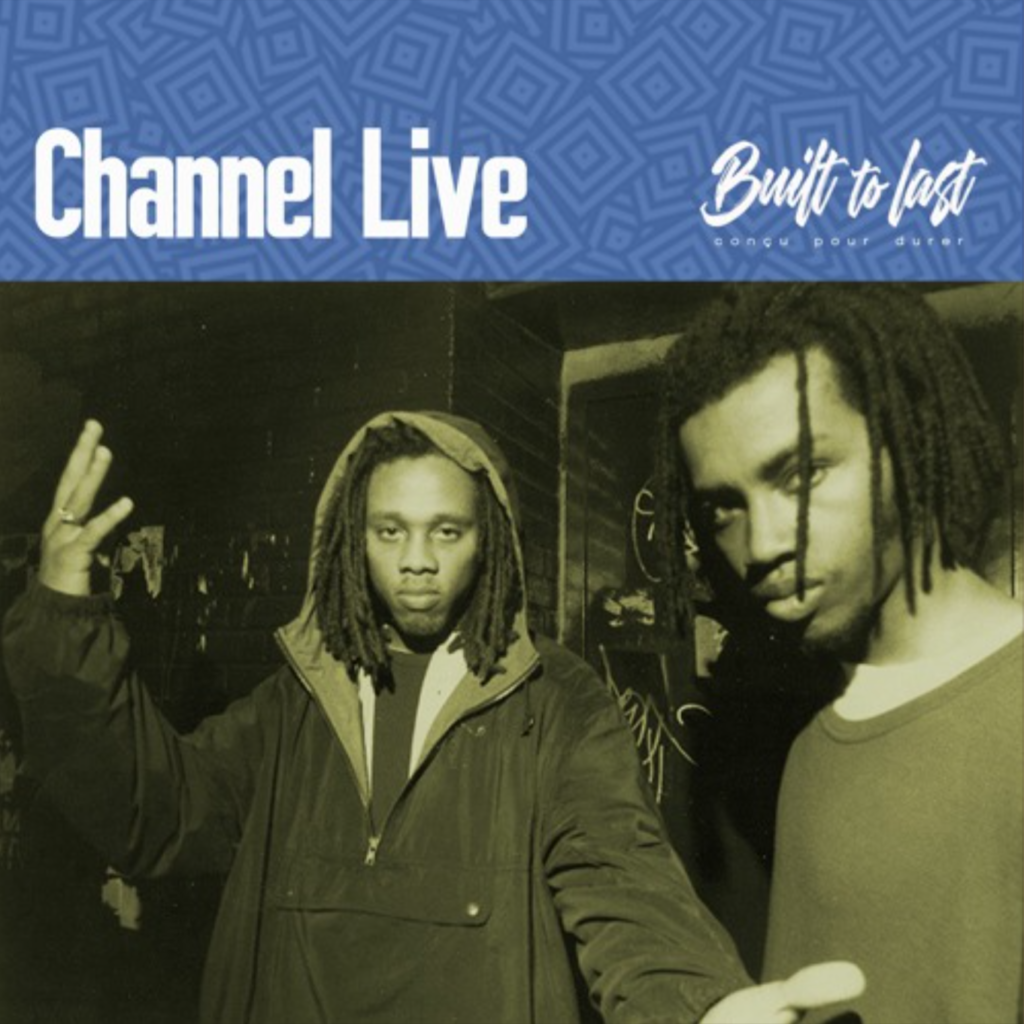 01/ w Royal Flush & Mic Geronimo « Smoke Session »
02/ « Mad Izm » (Buckwild 95 Remix)
03/ « All Is Fair »
04/  » Red Rum (Sign O The Times) »
05/ w KRS One « Maintain Your Focus »
06/ w KRS One « Free Mumia »
07/ w Awesome Two « Freestyle 1 »
08/ « Freestyle » (From 5 Deadly Venoms Of Brooklyn)
09/ « Is It A Dream » (From One Million Strong OST)
10/ w KRS One & Feel-X & Dirtman « X Marks Da Spot »
11/ w DJ Cam « Raise Up »
12/ « Six Cents »
13/ « Live 4 Hip Hop »
14/ « Broadcasting Live » (Lord Finesse Remix)
15/ « Positive Over Negative »
16/ w KRS One « Forever »
17/ « Reprogram » (Easy Mo Bee Remix)
Pour fêter le 25ème anniversaire de la sortie de l'album
Ready To Die de Biggie, le label Get On Down
sort une box comprenant l'intégralité de l'album en 45T
colorés (rouge, noir & blanc) limité à 3500 copies.
Un livret exclusif comprenant photos inédites
et interviews de Easy Mo Bee & Chucky Thompson.
Actuellement dispo sur le site GetOnDown.com.