Hi-Tek on the beat…Kumbaya on the MIC…PHAT!!!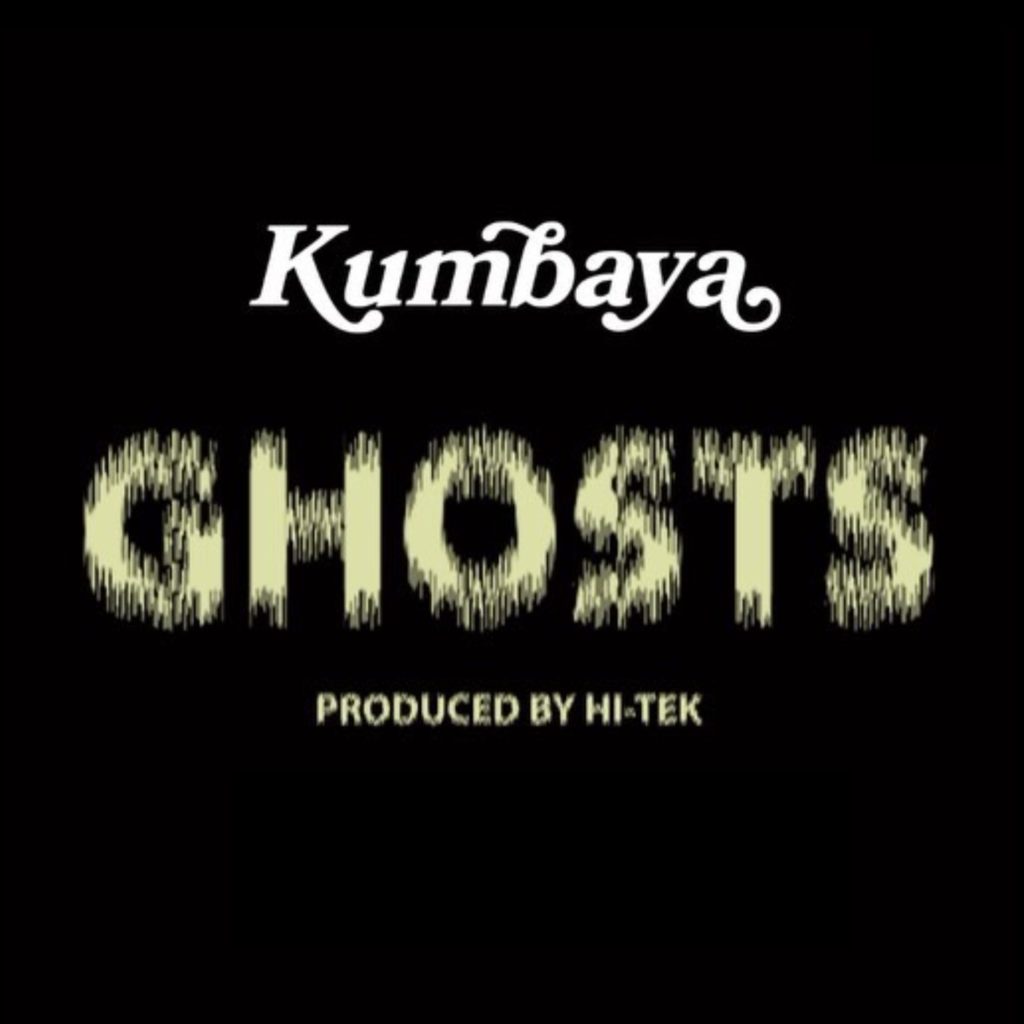 Le Beatmaker Hi-Tek (Mood, Reflection Eternal) vient de balancer
une compilation de vieux sons enregistrés en 1995 quand il avait 18ans.
Intitulée Beatbox Studios (1995 MPC 60ii) elle est dispo en Digital
sur son Bandcamp.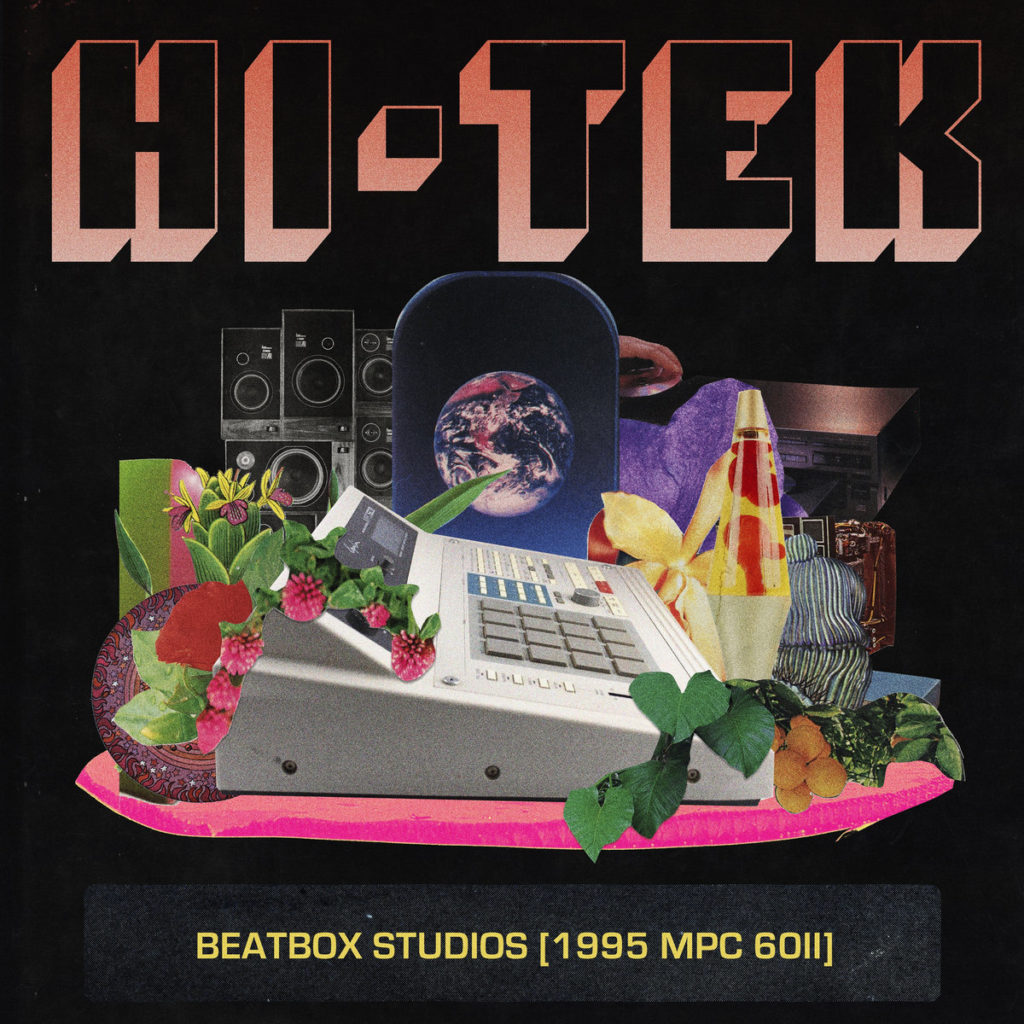 Nouveau clip de M-Dot extrait de son album Ego and the Enemy
sorti en 2017 toujours dispo en Digital sur toutes les plateformes.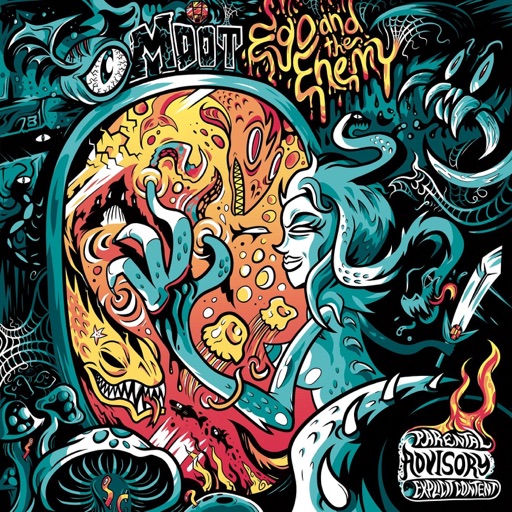 Published

20th Juin 2016

by

Tonton Steph

under

Beatmakerz
Clip de G.Huff extrait de son album Royalty for a Lifetime
actuellement dispo sur iTunes.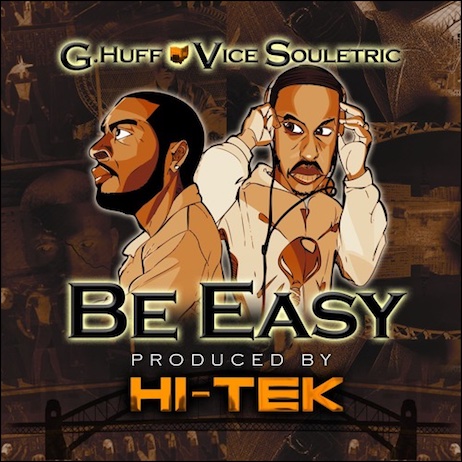 Extrait de l'album commun Talib Kweli + 9th Wonder
 Indie 500 qui sortira le 06/11 (dispo en préco sur iTunes).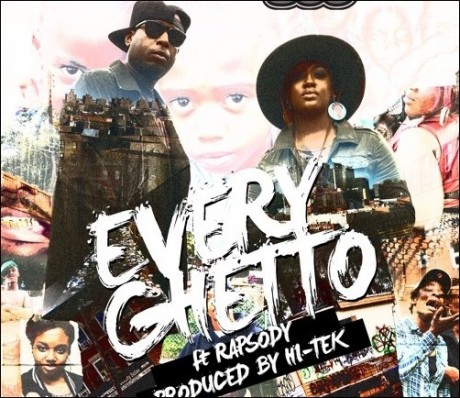 More Politics s'annonce PHAT…dans les bacs le 18/11.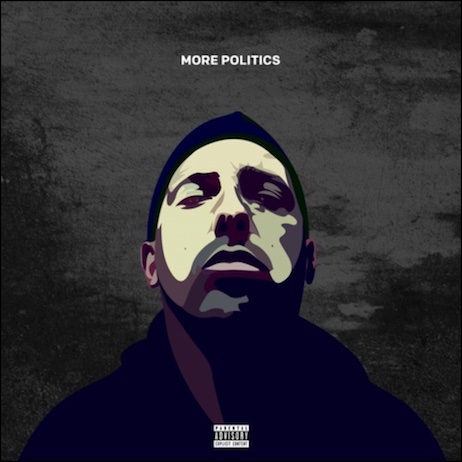 Tracklisting :
1.) "Just Politcs" (Produced by Just Blaze)
2.) "I Dream B.I.G." F/ Styles P & Sheek Louch (Produced by Buckwild)
3.) "Looking Back) (Produced by J.U.S.T.I.C.E. League)
4.) "Where's The Love" f/ Bun B,Bodega Bamz & Masspike Miles (Producedby Hi-Tek)
5.) "We're Both Wrong" f/Saigon (Produced by Q-Tip)
6.) "Top Shotta" f/ Joey Bada$$ ( Produced by Statik Selektah)
7.) "Bar Show" f/ Chris Rivers & Ea$y Money (Produced by Statik Selektah)
8.) "Krazy Thangs" f/ Cyrus Deshield (Produced by Nottz)
9.) "First Love" (Produced by Statik Selektah)
10.) "The Last Time" (Produced by Statik Selektah)
11.) "Moving Forward" f/ Kendra Foster ( Produced by Statik Selektah)
12.) "The Curve" f/ Wedtside Gunn, Conway & Your Old Droog (Produced by Statik Selektah)
13.) "Let's Go (Part 2) f/ KXNG Crooked (Produced by Statik Selektah)
14.) "It's Quiet"(Produced by Dame Grease)
Clip extrait du prochain album de M-Dot intitulé EgO anD The EneMy
qui sortira en 2 parties (la Pt.1 sortira en janvier 2017). On retrouvera
dessus des prod de Hi-Tek, Large Professor, Marley Marl, Buckwild,
M-Phazes, Marco Polo, 7L, !llmind, Da Beatminerz, Snowgoons.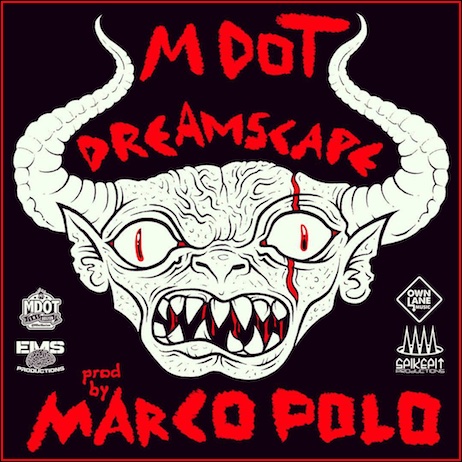 Le MC de Boston M-Dot sortira en 2015 un nouvel album intitulé
Ego and the Enemy sur lequel on retrouvera Hi-Tek, Marley Marl,
M-Phazes, Marco Polo, 7L et dont voici le 1er single.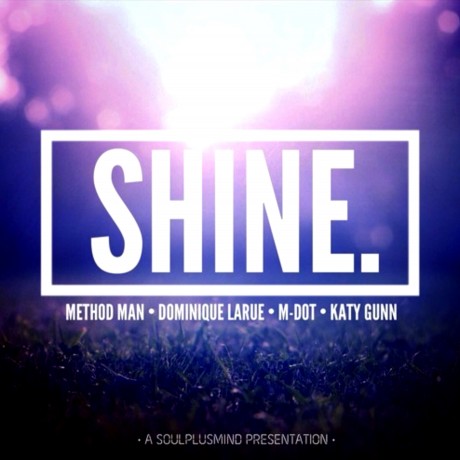 Published

31st Oct 2012

by

Tonton Steph

under

Non classé
Encore un « lost album » retrouvé par les mecs de Thetroyblog.com
cette fois-ci il s'agit du « Goldyn Chyld » de Ras Kass
dont Priority Records avait annulé la sortie en 2002.
ENJOY!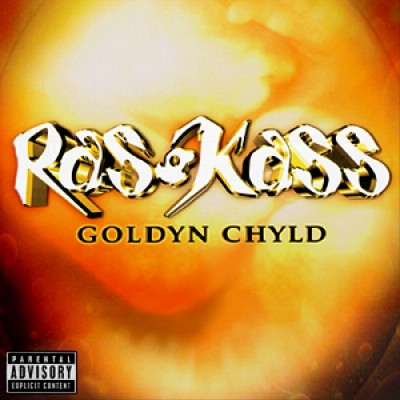 tracklist :
1. Revelationz 22:22 (Intro) ft. DJ Kay Slay (prod. by Poli)
2. Goldyn Chyld Remix (prod. by DJ Premier)
3. The Whoop ft. Busta Rhymes & Dina Rae (prod. by Dr. Dre)
4. Everything & More ft. Mya
5. C What I C ft. Pharoahe Monch (prod. by Hi-Tek)
6. Is This Love?
7. Hate Me More ft. Jelly Roll (prod. by Jelly Roll)
8. Fuck U Up (prod. by Scott Storch)
9. NBA ft. The Golden State Project (prod. by Rockwilder)
10. Sex ft. Xzibit & Jelly Roll (prod. by Jelly Roll)
11. 4 Much ft. Tash, Bad Azz, Lil' J & Nate Dogg (prod. by Battlecat)
12. Drinks Up High ft. Mikey Dan (prod. by Mikey Dan)
13. Happiness
14. Back It Up ft. Kokane (prod. by Rick Rock)
15. Kick Rocks ft. Tray Dee (prod. by Battlecat)
16. Kiss of Death ft. Sideline (prod. by Khalil)
17. The Seance ft. Kon Artis (prod. by Denaun Porter)
DISPO EN TÉLÉCHARGEMENT GRATUIT ICI
J'avais posté ici il y a quelques jours un 1er extrait de
« The Diam Piece » la prochaine compilation signée Diamond D.
Voici le tracklist qui fait mal à la tête!!!
Il va falloir prendre son mal en patience puisque ça
ne sortira pas avant début 2013.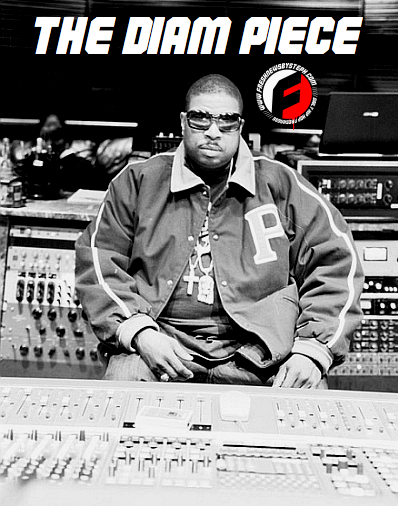 TRACKLIST
1.WHIPLASH FEAT.PHAROAH MONCH
2.ONLY WAY TO GO FEAT. PETE ROCK
3.GET YOUR HANDZ UP FEAT. HI-TEK
4.NY STATE OF MIND FEAT SMITH N WESSUN
5.YOU BETTER KNOW IT FEAT. BLACK ROB
6.PEOPLE OF THE WORLD FEAT. THE ALKAHOLIKS AND KURUPT
7.VANITY FEAT. NOTTZ AND MINNESOTA
8.CHANGE AND ADAPT FEAT. OC
9.ACE OF DIAMOND FEAT. MASTA ACE
10.MY PEOPLE FEAT. J-LIVE , LORD JAMAR AND HAKIM
11.GALACTIC FEAT. RAS KASS AND GUILTY SIMPSON
12.TIME IS NOW FEAT SADAT X AND AG
13.ASK NICCAS FEAT. THE ARTIFACTS
14.ON THE ONE FEAT. TORAE AND PUNCHLINE
15.FEELIN DIS SHYT FEAT. PRINCE PO , PERCEE P &  ROCK MOST
16.SLICK TALK FEAT. KEV BROWN
17.BANG BANG FEAT.SADAT X
18.MAGIC POTION FEAT.THE 5IVE
On ne présente plus Dj JS-1, voici sa dernière mixtape
entièrement dédiée à la ville de New-York. Au vu du tracklist
on ne peut que saluer la sélection, télécharger et faire péter direct
dans le iPod. Comme quoi un DJ qui connaît bien sa culture
fait tout de suite la différence…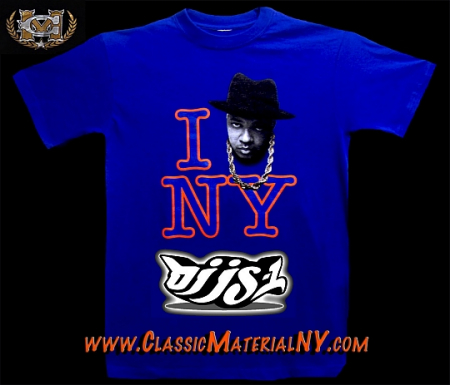 TRACKLIST :
1-coming home intro
2- stat n melo – Judge Hyp
3-new york – Cat Power
4-where it started at NY – Hi-Tek feat Jadakiss, Papoose,
Talb Kweli, Raekwon
5-NY State of Mind – Nas
6-NY State of Mind 2 – Nas
7-NY salute – MOP
8-streets of new york blend – Rakim
9-t.o.n.y. – CNN
10-walk in new york – Onyx
11-escape from new york instr – Sadat X
12-welcome to new york city – Camron feat Jay Z
13-down n out in new york city – James Brown
14-empire state of mind – Jay Z feat Alicia Keys
15-NY ya out there? – Rakim
16-reppin' new york – DJ JS-1 feat Lil Fame, Joell Ortiz,
& Freddie Foxxx
17-streets of new york – Kool G Rap
18-down in new york city – Evidence
19-new york straight talk – Gansgtarr
20-new york – Ja Rule, Fat Joe, Jadakiss
21-open letter to NYC – The Beastie Boys
22-NYC Everything – Rza & Methodman
23-represent interlude – A Tribe Called Quest & Biz
24-new york – Raekwon & Ghostface
25-sound of the police – BDP
26-NY Sh*T (JS-1 blend) – Busta Rhmyes
27-new york, new york – Grandmaster Glash & the Furious Five
28-native new yorker – Odyssey
29-new york, new york – The Last Poets
30-new york – Frank Sinatra
DISPO EN TÉLÉCHARGEMENT GRATUIT ICI
Je ne connaissais pas l'existence de cette mixtape, alors si
comme moi vous kiffez le groupe Mood c'est pour vous…ENJOY!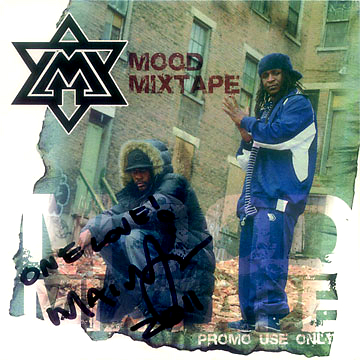 TRACKLIST :
01. He Is DJ Hi-Tek
02. Mood & Vicious Lee – Hustle On The Side
03. Mood – Karma
04. Mood – Snakebacks
05. Mood – Suddenly
06. A Hi-Tek Production
07. Donte – In Jail
08. Mood & Talib Kweli – Transmorgify
09. Mood, Skillit & Crunch Ex – Breakin Bread
10. Donte, Hi-Tek & Big D – Ride W/ Us (Freestyle)
11. Mood – Empty Pages
12. Mood – Info For The Streets
13. Mood – Diplomats
14. Mood & Sunz of Man – Illuminated Sunlight
15. Mood – Millenium
16. No Ordinary Brother
17. Mood & Skillit – Cincinnati
18. Mood & Talib Kweli – Industry Lies
19. Donte & Reflection Eternal – Human Element
20. Donte, Hi-Tek & Big Matt – Heat
21. Solomon, Crunch Ex, Piakhan & Main Flow – Big Ohio
DISPO EN TÉLÉCHARGEMENT GRATUIT ICI
Je suis retombé sur ce bootleg en fouillant dans mes disques durs,
le rappeur Hi-Tech (à ne pas confondre avec le producteur Hi-Tek)
avait balancé quelques maxis entre 1996 et 1998 dont le fameux
« 24/7 » considéré comme un classic du rap indé new-yorkais
(dont l'instru avait été immortalisé par Booba lors d'un freestyle
mythique dans l'émission de Marc sur Générations).
Pas vraiment un album mais plutôt une compilation de divers
morceaux dont l'origine reste inconnue, ce « lost album » devrait
faire plaisir aux amateurs de sons 90's…à télécharger plus bas!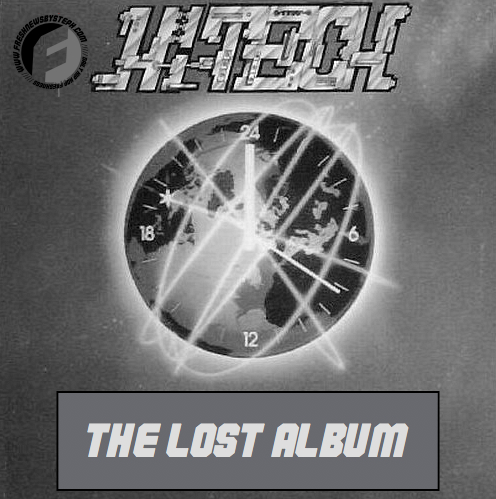 Et pour ceux qui ne connaissent pas ce classic du rap indé :
« 27/7 »
'THE PRESENTATION »
(REMIX)
tracklist :
01 Pad Lock
02 Bleeding Hate
03 4 Degrees For The Streets
04 The Presentation
05 Book Of Death
06 Don't Mean Jak
07 4 Degrees For The Streets Remix
08 Book Of Life
09 24/7
10 Continuosly
11 All Time Einstein
12 Book Of Life pt.2
13 The Music
14 The Presentation Remix
15 The Tech's Technique
16 Weakminds
17 Money I Got
DISPO EN TÉLÉCHARGEMENT GRATUIT ICI
Sûrement l'un des albums que j'attend le plus en ce début 2011!
« R.E.K.S » sera dans les bacs le 08 mars prochain!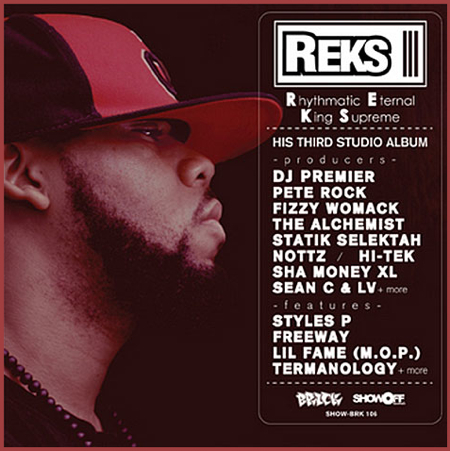 Tracklist :
1. 25th Hour (Prod. by DJ Premier)
2. Thin Line (Prod. by Pete Rock)
3. Limelight (Prod. by Nottz)
4. Kill Em (Prod. by Sean C & LV)
5. This Or That (Prod. by Statik Selektah)
6. Why Cry feat. Styles P (Prod. by The Alchemist)
7. Face Off feat. Termanology (Prod. by Sha Money XL)
8. The Wonder Years (Prod. by Hi-Tek)
9. This Is Me feat. DJ Corbet (Prod. by Mike Frey)
10. Mr. Nobody (Prod. by Statik Selektah)
11. The Underdog (Prod. by Blaze P)
12. U Know feat. Freeway (Prod. by Hi-Tek)
13. Cigarettes feat. Lil Fame & Atticabarz (Prod. by Fizzy Womack)
14. Mascara (The Ugly Truth) (Prod. by Statik Selektah)
15. Like A Star (Prod. by Statik Selektah)
16. Self Titled (Prod. by Statik Selektah) [Bonus Track]