MC Serch (3rd Bass) revient tâter du micro après une longue
parenthèse! Pour son retour il balance un morceau en hommage
à son quartier du Queens Far Rockaway…Welcome Back!!!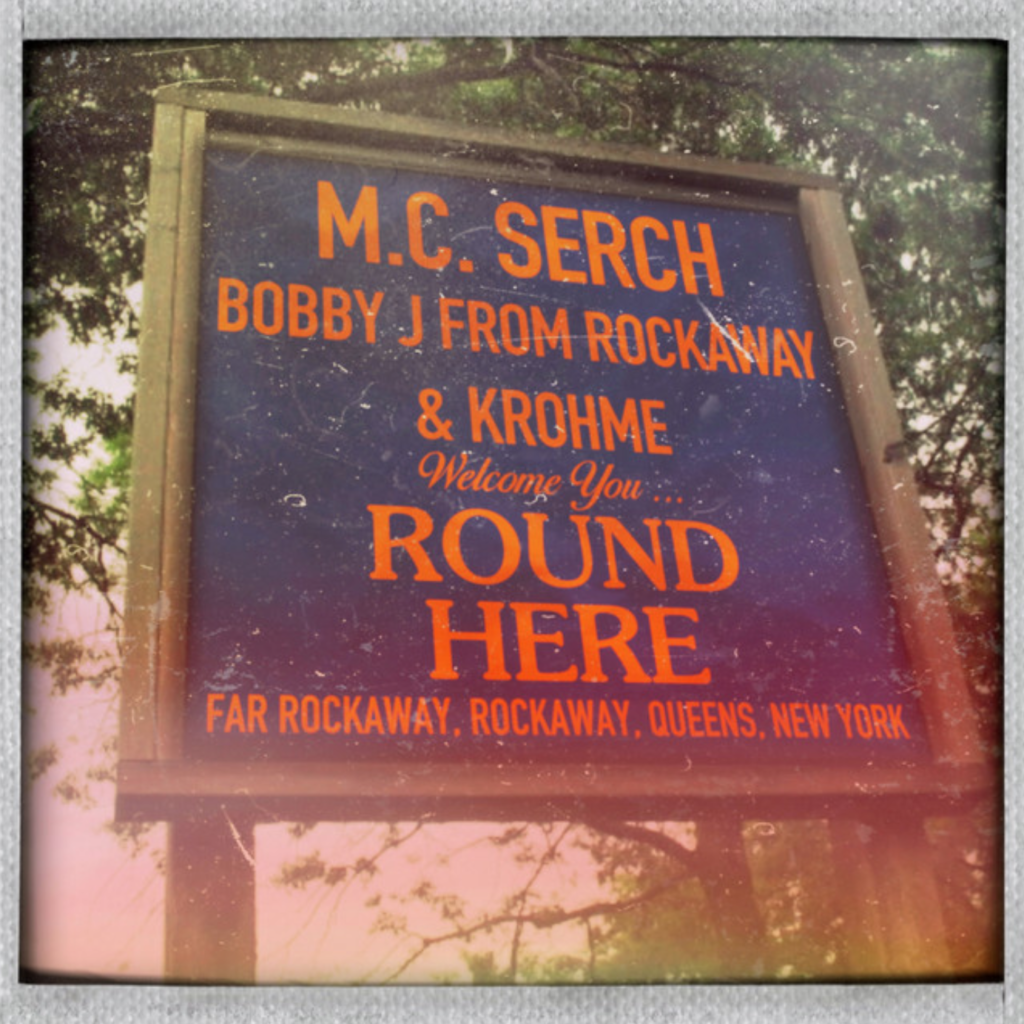 Le beatmaker Big KO a réuni un casting de poids lourds old skool
avec les membres des groupe Run DMC, Public Enemy, EPMD
et Third Bass. Une édition vinyle 45T est dispo chez Fat Beats.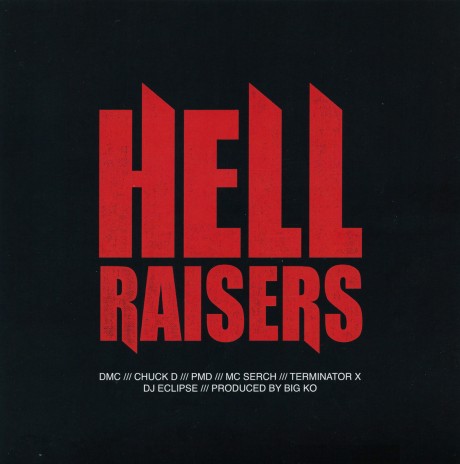 SL 1200 c'est le nom de l'émission radio des potos Bachir et SLurg 
diffusée chaque dimanche à 18h sur Grünt Radio. 
Dans l'émission de cette semaine ils ont décidé de fêter l'anniversaire
de la sortie du premier album de 3RD Bass le groupe composé
de Pete Nice, MC Serch et DJ Daddy Rich sortie le 23 octobre 89. 
A noter que cette émission tombe bien puisqu'il y a quelques jours
MC Serch faisait son grand retour avec un nouveau single intitulé
Round Here qui sera j'espère suivi d'un nouvel album!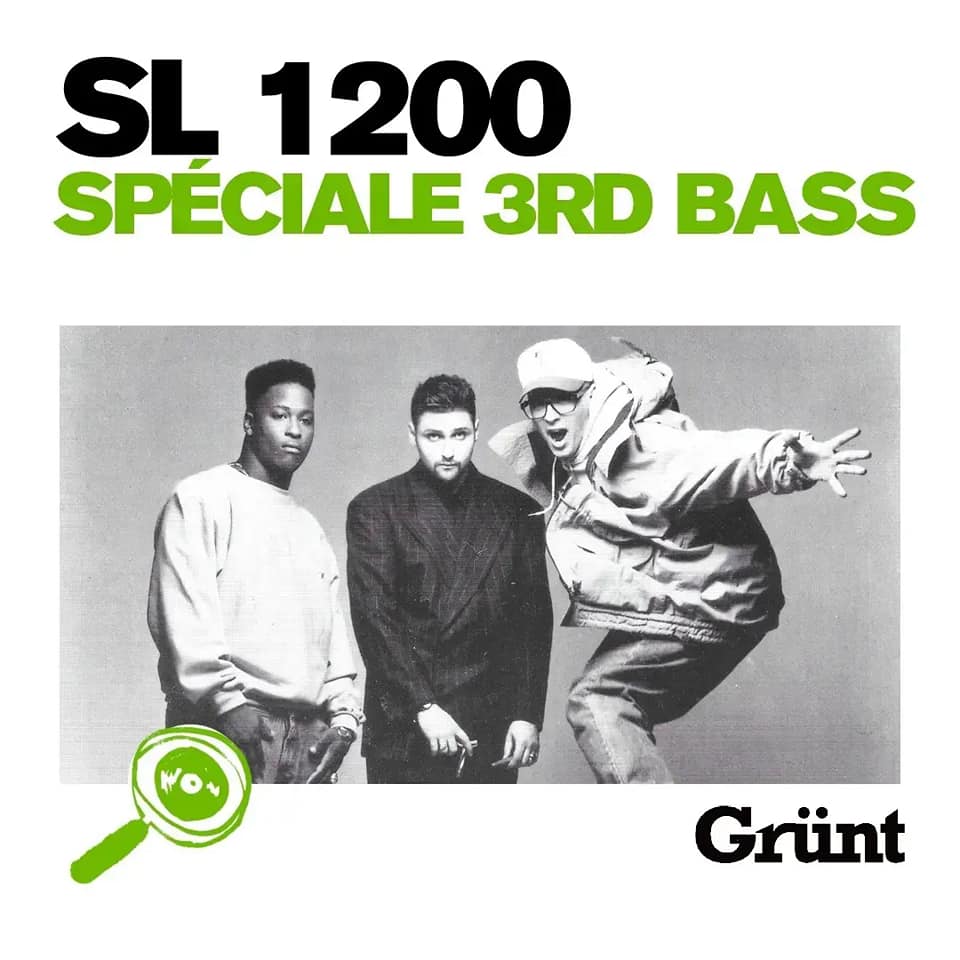 Nouveau clip de DJ Kay Slay extrait de son dernier EP intitulé
Accolades dispo aujourd'hui en Digital sur AppleMusic.com.
Avec une durée de 40mn et une liste d'invités prestigieux
(Sheek Louch, Styles P, Dave East, Black Thought, Conway,
Raekwon, Ghostface Killah, Papoose, AZ, Jim Jones, Ransom,
Rah Digga, Billy Danze, Lil Fame, Lord Tariq, Cory Gunz, Peter Gunz
Redman, Young Buck, MC Serch, Big Daddy Kane, MC Shan,
Tragedy Khadafi, Bumpy Knuckles & more…) il pourra
facilement entrer dans le livre Guinness des records!!!
Une compilation de titres de Nas enregistrés avant Illmatic…ARCHIVES!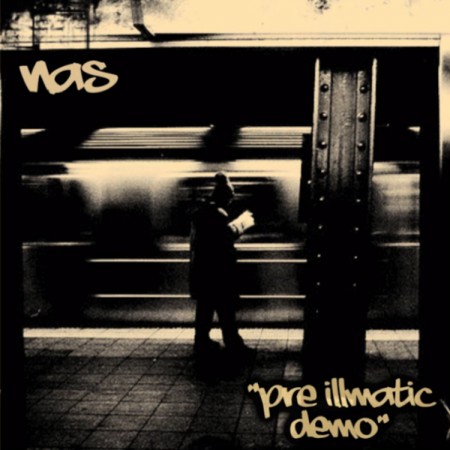 tracklist :
1. Understanding (feat. AZ & Biz Markie) – 0:00
2. Life Is Like A Dice Game – 3:12
3.> Just Another Day In The Projects – 5:51
4. Déjà Vu – 9:04
5. Back To The Grill 12:51 (feat. MC Serch feat. Chubb Rock & Red Hot Lover Tone) – 12:51
6. Everything Is Real (feat. Shapelle) – 17:53
7. I'm A Villain – 20:09
8. Number One With A Bullet (feat. Kool G. Rap & Whiteboy) – 24:31
9. Nas Will Prevail (It Ain't Hard To Tell Original) – 28:47
10. On The Real (Original) (feat. Akinyele, Screwball, & Cormega) – 33:45
11. Live At The BBQ (featuring Fatal & Akinyele) – 37:13
Un Throwback Maxi CD dédicacé à Bachir membre éminent de
notre Fine Équipe Du 11 et grâce à qui j'ai découvert cette version
du « Back To The Grill » de MC Serch remixé par T-Ray.
J'en profite d'ailleurs pour vous conseiller fortement d'aller
télécharger ici « Best Kept Secret » la mixtape réalisée
par Slurg & Bachir pour le site Abcdrduson.com
entièrement consacrée à T-Ray.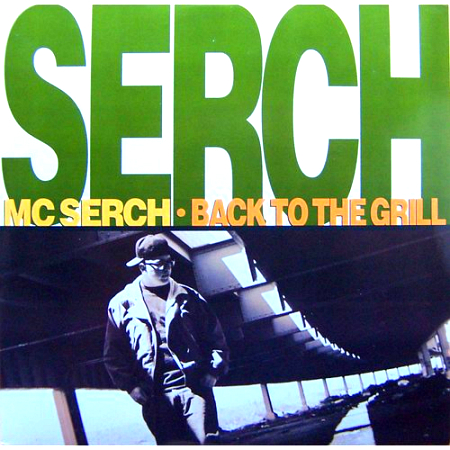 DISPO EN TÉLÉCHARGEMENT ICI
Après le « O-Zone Originals » EP (voir ici) le label new-yorkais
No Sleep Recordings s'apprête à sortir un second volume
d'inédits enregistrés par OC entre 1994 et 1996.
Ca sera uniquement disponible en édition vinyle.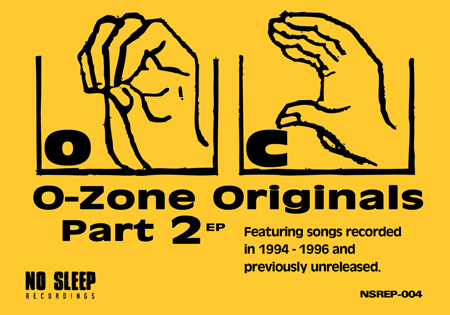 tracklist :
A1: "Flipside" [DJ Ogee] * – This was a track done right after "Word…Life" was finished, but well before "Jewelz" started.
A2:. "Master Ya High" [Buckwild] * – This was another track done in between the first two albums. Buckwild ended up using an altered version of this beat for a Faith Evans record years later.
A3: "Gone" [DJ Ogee] * – This was an outtake from "Jewelz". This song was revisted and remixed years later for the "Smoke and Mirrors" album.
A4:. "Kevvy Kev Promo" [Buckwild] + – This was a promo done during the early promotion of "Word…Life" for Bay Area DJ / host, Kevvy Kev at KZSU.
B1: "Sharp As A Knife" [Buckwild] + – This track was done before "Word…Life" around the same time as "Sugar" and "Outsiders".
B2: "Stronjay"(Original Version) [DJ Ogee] * – This was the original version of the song on "Jewelz".
B3 "Pain" [Da Beatminerz] * – This was another song done for "Jewelz" that was deleted at the last moment.
B4. "Sway and Tech Promo" feat. MC Serch [DJ Ogee] + – Another promo done for "The Wake Up Show" during the promotion of "Word…Life".
J'avais posté ici le sampler de ce « O-Zone Originals EP« 
qui regroupe 7 titres enregistrés par O.C en 1993
avant sa signature chez Searchlite.
Le label new-yorkais No Sleep Recordings vient de lancer les
précommandes pour ce tirage vinyl qui coûtera 50$.
Vous trouverez ci-dessous les modalités pour acheter ce EP :
To PRE-ORDER, send an e-mail to: nosleeprecordings@gmail.com
In the subject please write: ORDER: NSREP-002 O.C.
Provide the following information in your e-mail:
1. Your PayPal e-mail
2. Your full name (first and last)
3. Your full shipping address, printed as it should read for the postal carrier in your region
4. Quantity
5. Shipping option (choose from below, either REGULAR or EXPRESS)
Price per copy is $50.00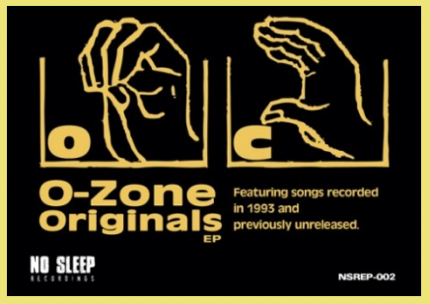 Le EP tourne sur le net et c'est vraiment à la hauteur de mes espérances.
Je vous balance le dernier titre du EP produit par Buckwild histoire de
vous donner un aperçu de la qualité de ces inédits!
O.C
« SUGAR« 
(PROD BY BUCKWILD)
tracklist :
Side A
1. OUTSIDERS (Buckwild)
2. WOULD YOU BELIEVE? (Buckwild)
3. KICK A RHYME FOR THE RECORD (Mark Pearson / John Mcgann)
4. STRETCH AND BOBBITO PROMO (intro by MC Serch) (Eclipse)
Side B
5. BROTHERS ARE FAKE [Mark Pearson / John Mcgann]
6. THAT BAD MOTHERFUCKER [Eclipse]
7. SUGAR [Buckwild]
L'excellent label new-yorkais No Sleep Recordings
s'apprête à sortir 6 titres demos enregistrés par OC avant sa signature
avec Serchlite le label de MC Serch. Ca date de 1993
et Buckwild signe 3 morceaux!
A l'écoute du sampler ça va faire très mal!
OC « O-ZONE ORIGINALS EP » SAMPLER
tracklist :
Side A
1. OUTSIDERS (Buckwild)
2. WOULD YOU BELIEVE? (Buckwild)
3. KICK A RHYME FOR THE RECORD (Mark Pearson / John Mcgann)
4. STRETCH AND BOBBITO PROMO (intro by MC Serch) (Eclipse)
Side B
5. BROTHERS ARE FAKE [Mark Pearson / John Mcgann]
6. THAT BAD MOTHERFUCKER [Eclipse]
7. SUGAR [Buckwild]