1er extrait de Synonyms Of Success le prochain projet de
S.K.E. The Heistman sur lequel on retrouvera
Conway The Machine, Uncle Murda, Dj Green Lantern,
Snowgoons, Sean Strange, Erick Sermon etc…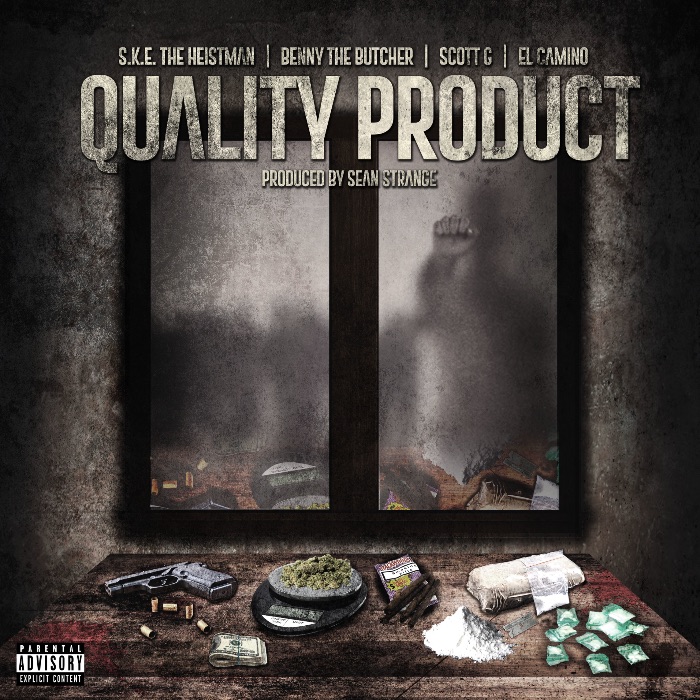 Clip extrait de Street Urchin 2 du new-yorkais Sean Strange 
actuellement dispo en Digital sur Bandcamp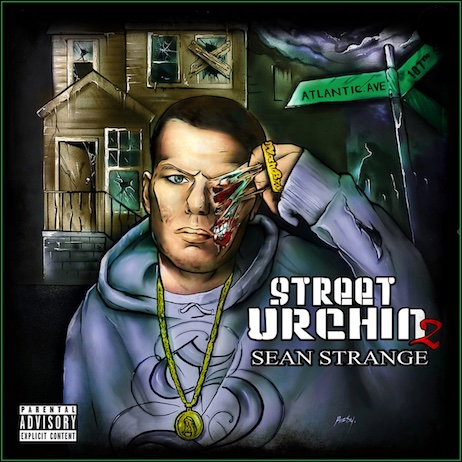 Clip extrait de Tommy & Ghost l'album commun
de Sean Strange & Scott G actuellement dispo sur iTunes.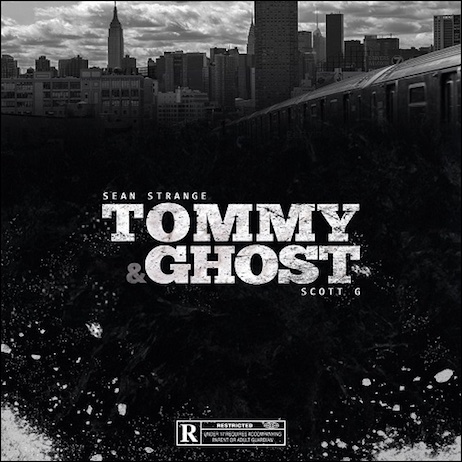 Extrait de  Sean Strange presents : Everything Is Nah Bro! 
dispo en téléchargement gratuit sur DatPiff.com.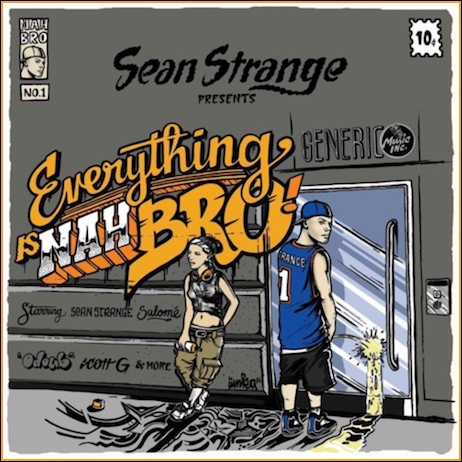 Extrait de  Sean Strange presents : Everything Is Nah Bro! 
dispo en téléchargement gratuit sur DatPiff.com.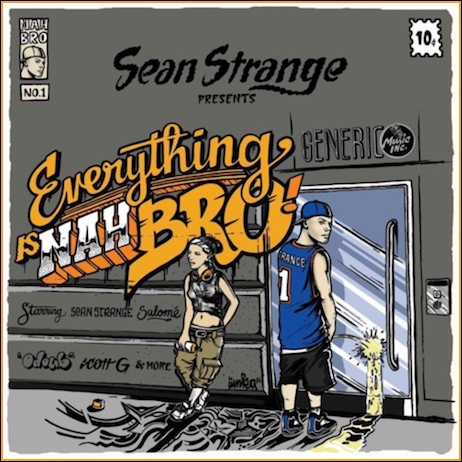 Nouveau clip extrait de Goon Bap le dernier album des SnowGoons
actuellement dispo en CD sur Amazon.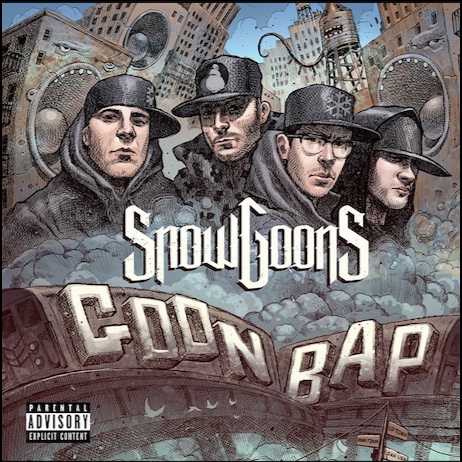 Nouveau clip extrait de Welcome To The Boomdox, projet sorti
en avril qui réunissait Parrish Smith (EPMD), Sean Strange &
les allemands de Snowgoons. L'album est tjs dispo sur iTunes.
Ça fait plaisir de revoir la tête de Smoothe Da Hustler
qui nous livre ici un couplet super efficace…ENJOY!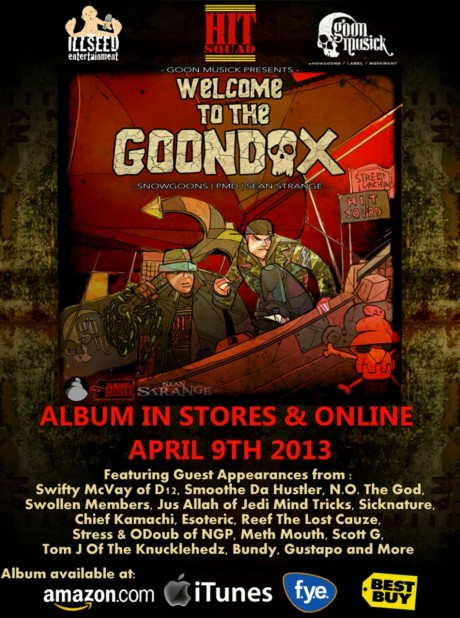 News Cd Hip Hop:
Celph Titled & Buckwild « Nineteen Ninety Now »
12.94€
Statik Selektah & Termanology « 1982 »
11.70€
Nottz « You Need This Music »
12.99€
Madlib « Medicine Show vol.10 »
12.12€
Sean Strange « Street Urchin »
8.31€
Cap D « Polymath »
10.34€
Dj Damage « Independent Addict »
11.73€
KNO « Death Is Silent »
13.92€
News LP:
Common « Resurrection » Deluxe remaster
16.67€
Thanks Dodo!
CO2Activity, AllFresh & Hip Hop Citoyens
présentent
en concert exceptionnel
DIMANCHE 22 NOVEMBRE dès 19H
au PAN PIPER
* * ROCCA (La Cliqua/Tres Coronas) * *
& Guests… // nouvel album « Bogota/Paris »
On ne présente plus ROCCA, membre du groupe légendaire La Cliqua dans les années 90, puis en solo avec des titres devenus des classiques du rap français.
D'origine colombienne, au début des années 2000 il s'installe à New York puis Bogota et monte le groupe Tres Coronas, avec qui il est nominé aux Latin Grammy Awards.
'Bogota – Paris' sera son 4ème album solo décliné en 2 versions : en français et en espagnol : c'est un appel au voyage à travers l'Amérique Latine et l'Europe, avec une fusion de rythmes afro-latino et de beats modernes actuels pour apporter une constante élévation à ses flows.
Pour célébrer cette nouvelle sortie, mais aussi les 20 ans de l'album majeur Conçu Pour Durer, le CHief vous a concocté un show épicé plein de surprises!
* * THE ALCHEMIST & OH NO are GANGRENE * *
// nouvel album « You disgust me »
Les californiens aussi doués que prolifiques THE ALCHEMIST & OHNO sont de retour, amenant le son de leur groupe GANGRENE à un niveau inédit, avec la sortie de leur 3e album You disgust Me. L'album commence là ou Vodka & Ayahusca finissait, avec des lyrics vandales sur des beats salaces samplant du jazz psyché, du rock et de la fusion, et leurs fidèles invités: Action Bronson, Your Old Droog, Fashawn, Havoc (Mobb Deep), Chuck Strangers, Evidence (Dilated Peoples) et le regretté Sean Price (Boot Camp Click).
Reconnus mondialement pour leurs shows hautement énergétiques, ils viennent pour fumer Paris jusqu'au filtre.
+ Retrouvez les 3 groupes finalistes du BUZZ BOOSTER IDF en ouverture de cette soirée. Depuis 6 ans, Hip Hop Citoyens pilote ce dispositif de repérage pour l'Ile-de-France.
PLACES DISPO SUR FNAC.COM & DIGITICK.COM
+ D'INFOS SUR LE FACEBOOK EVENTS
La collaboration entre Oh No et The Alchemist a l'air de plutôt
bien fonctionner puisqu'un 3ème opus de Gangrene intitulé
You Disgust Me sortira le 7 août prochain. On retrouvera
dessus Action Bronson, Fashawn, Havoc,Chuck Strangers,
Your Old Droog, Evidence, Sean Price etc…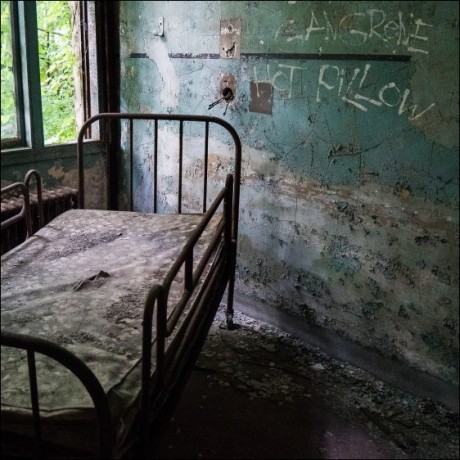 Tracklist :
01 "The Filth (Intro)"
02 "Reversals"
03 "Sheet Music" (Ft. Havoc and Sean Price)
04 "Flamethrowers Pt. 2″
05 "The Man With The Horn"
06 "Better Things"
07 "Driving Gloves" (Feat. Action Bronson)
08 "Gluttony" (Feat. Your Old Droog and Fashawn)
09 "Scrapyards"
10 "Noon Chuckas"
11 "Just For Decorations" (Feat. Chuck Strangers and Evidence)
12 "Hazardous Materials"
13 "The Hidden Hand"
14 "Hot Pillow" (Bonus)
En attendant son nouvel album d'instru intitulé « Avant Garde »
qui sortira en mars, voici une mixtape réalisée par DJ K.O
qui fait un petit tour d'horizon des tueries signées Ayatollah!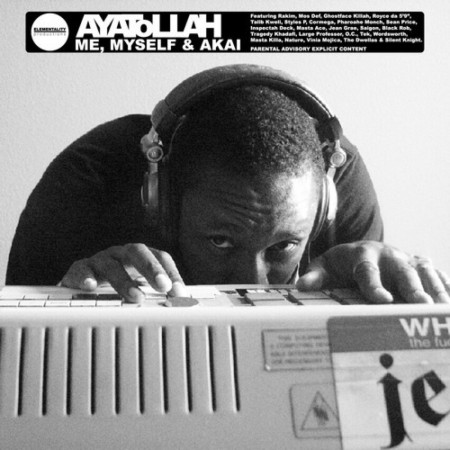 TRACK LIST
01 Talib Kweli – The Proud
02 Sean Price – Spliff-n-Wessun (feat. Rustee Juxx)
03 eMC – Four Brothers
04 eMC – Borrow U
05 Black Star – Bright As the Stars
06 Wordsworth – Evol (feat. Justin Time & Masta Ace)
07 Rakim – A Cold Feeling
08 Talib Kweli – Joy (feat. Mos Def)
09 Inspectah Deck – The Movement
10 P Dap, Matt Fingaz & Nature – The Big Hurt
11 Saigon – Do You Know
12 Cormega – Rap's a Hustle
13 Wordsworth – Right Now
14 Mos Def – Know That (feat. Talib Kweli)
15 Ghostface Killah & Mos Def – Ms. Fat Booty 2
16 Mos Def – Ms. Fat Booty
17 Masta Ace – Hold U (feat. Jean Grae)
18 Ghostface Killah – Odd Couple (feat. Cappadonna)
19 eMC – The Grudge
20 Ilacoin, Labba & Black Rob – By a Stranger
21 Silent Knight – Verbal Assault (feat. Tiffany Paige)
22 Okai – No Question (feat. Vinia Mojica)
23 R.A. the Rugged Man – Chains (feat. Masta Killa & Killah Priest)
24 Inspectah Deck – Vendetta
25 B-1 – Put Yo' Self In My Place (feat. Large Professor)
26 Tek (of Smif-n-Wessun) – All Massive
27 Styles P & Pharoahe Monch – The Life
28 DJ K.O. – 3 In the Chamber (feat. O.C., Torae & Kaze)
29 The Dwellas – Game of Death
30 Royce da 5'9″ – Life (feat. Amerie)
31 Corgema – Bring It Back
32 Sean Price – Jesus Price
33 Masta Ace – 2's and 3's
34 Tragedy Khadafi – Lift Ya Glass
Nouvelle collaboration The Worst/LoudSpeaker pour ce 2ème volume
du « A Prequel To The Next » suivant le même principe avec une
sélection de titres samplant des phases de Nas…SUPPORT!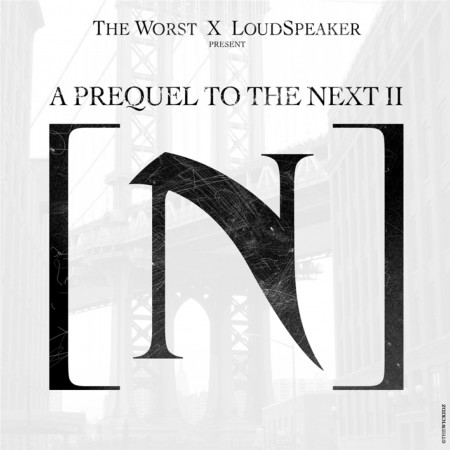 tracklist :
1.Ali Vegas – It's Like That (feat Nature)
2.Darc Mind – I'm Ill
3.Jigmastas – Beyond Real
4.Big L – Ebonics
5.Mykill Miers – Best Friends Become Strangers
6.Frank Castle – Much Success
7.Black Attack – Correct Technique (feat Problemz)
8.Kali Wild – Rythmatic Explosion
9.Mass Influence – Analyse (MSC Mix feat Mr Len)
10.Quasimoto – Astro Travellin
11.Mic Geronimo – The Natural (Vinyl Reanimators Remix)
12.Laster – Searching 4 Meaning
13.Basement Khemists – Correct Technique
14.DJ Babu – The Unexpected (feat MF Doom and Sean Price)
15.Kool G Rap – 4,5,6
16.Jay Z – Dead Presidents II
17.Constant Deviants – Allnighter
18.DJ Revolution – Man Or Machine (feat KBImean)
19.Styles P – Make Millions From Entertainment
DISPO EN TÉLÉCHARGEMENT GRATUIT ICI
Les producteurs allemand JR & PH7 s'apprêtent
à sortir leur album « The Update » chez Soulspamz Records.
On retrouvera dessus, Sean P, Evidence, Torae, Edo. G,
Termanology, Rasco, Trek Life, L.E.G.A.C.Y, Oddisee, etc…
A l'écoute de ce morceau l'album s'annonce bien.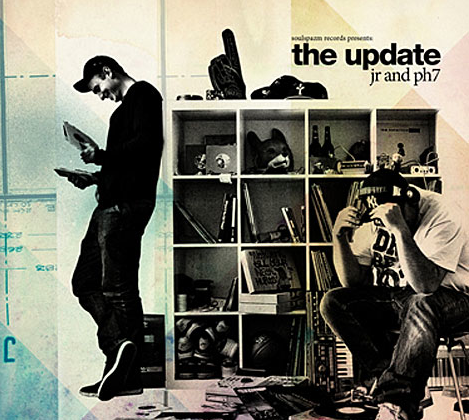 JR & PH7
feat EVIDENCE & L.E.G.A.C.Y
« BOW DOWN« 
tracklist :
1. Intro
2. Bow Down feat. Evidence and L.E.G.A.C.Y.
3. Real Soul feat. Caucasian
4. Do It For You feat. Torae
5. Microphone Fiends feat. Edo. G and Termanology
6. Freedom feat. Bambu, Rasco and Trek Life
7. Hustle and Flow feat. Oddisee and Olivier Day Soul
8. She Loves Me feat. Shawn Jackson
9. Let's Get It feat. Rasco
10. Persuasion feat. Olivier Day Soul and Sean Price
11. Echoes feat. Access Immortal
12. Touch The Sky feat. Strange Fruit Project
13. I'm Okay feat. Kaydee and Rachel Scharnberg
14. The City feat. Frank-N-Dank and Elzhi
15. We Live feat. Theory Hazit
16. From LA To The World feat. Trek Life
17. Change feat. Buff1 and Larissa Sirah