Superbe moment de télévision avec cette version Live
de Stakes Is High au Tonight Show de Jimmy Fallon
à la mémoire de Trugoy The Dove (RIP).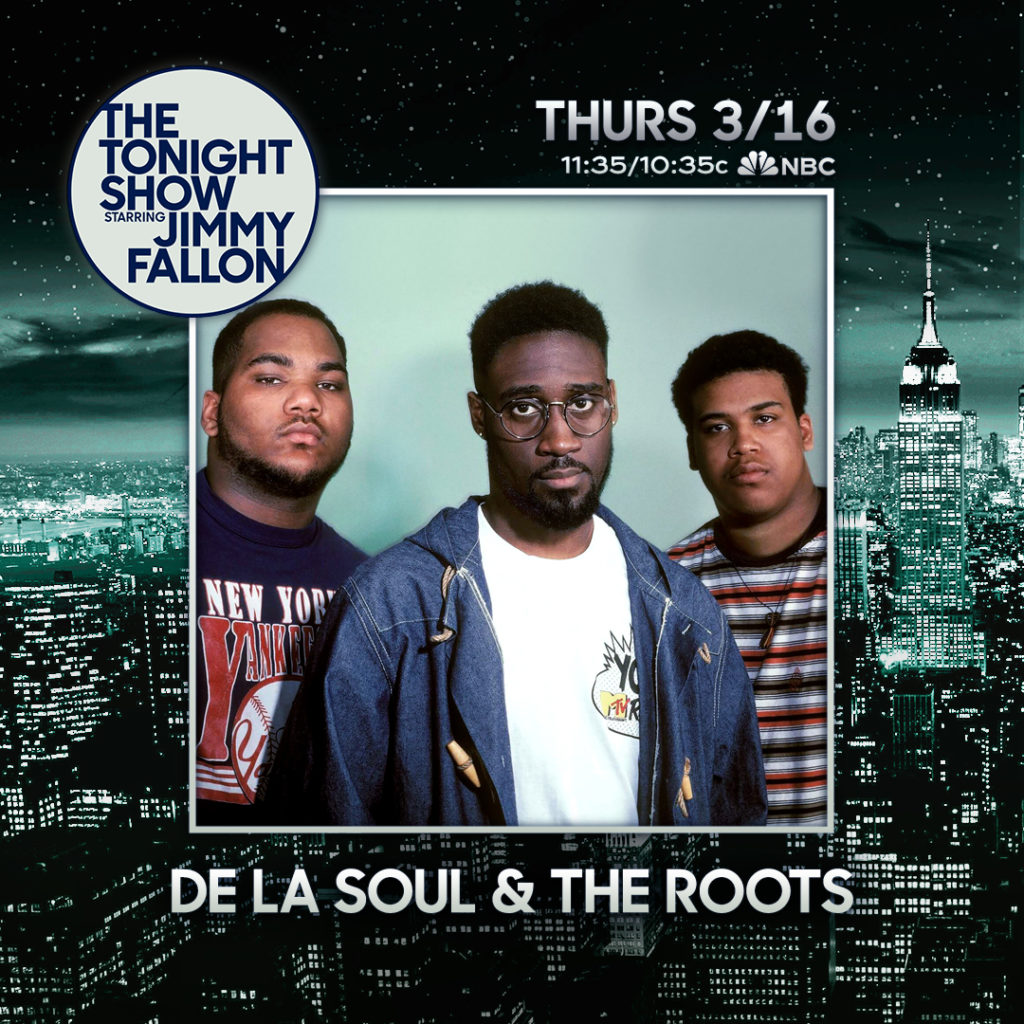 TRUGOY REST IN PEACE
Chance The Rapper & Joey Bada$$ en live chez Jimmy Fallon
pour jouer leur titre The Highs & The Lows.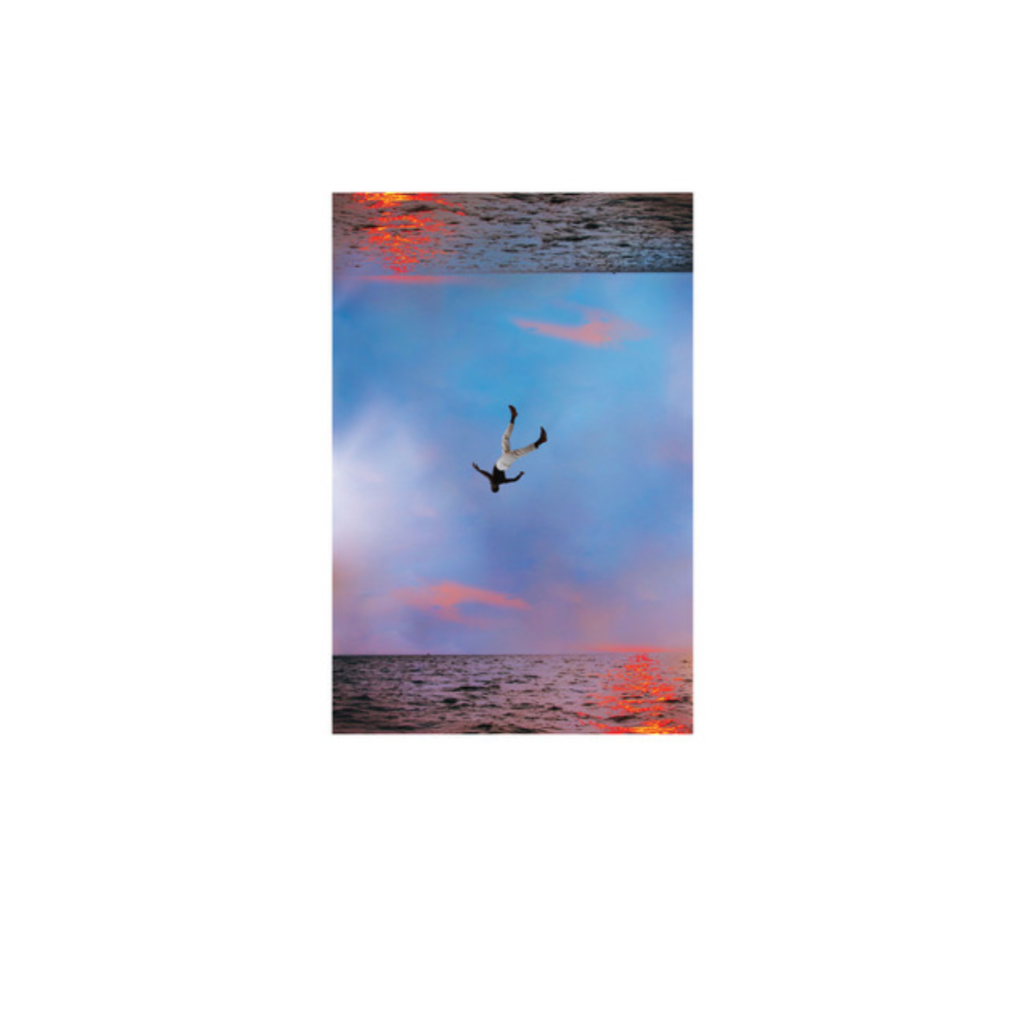 Common continue la promo de son A Beautiful Revolution (Pt 2)
qui sortira le 11/09. Cette fois-ci il était l'invité de Jimmy Fallon
pour une version live de When We Move avec Black Thought
& Questlove à la batterie et la section de cuivres de The Roots.
Bonne grosse vibe Afrobeat et leçon de rap!!!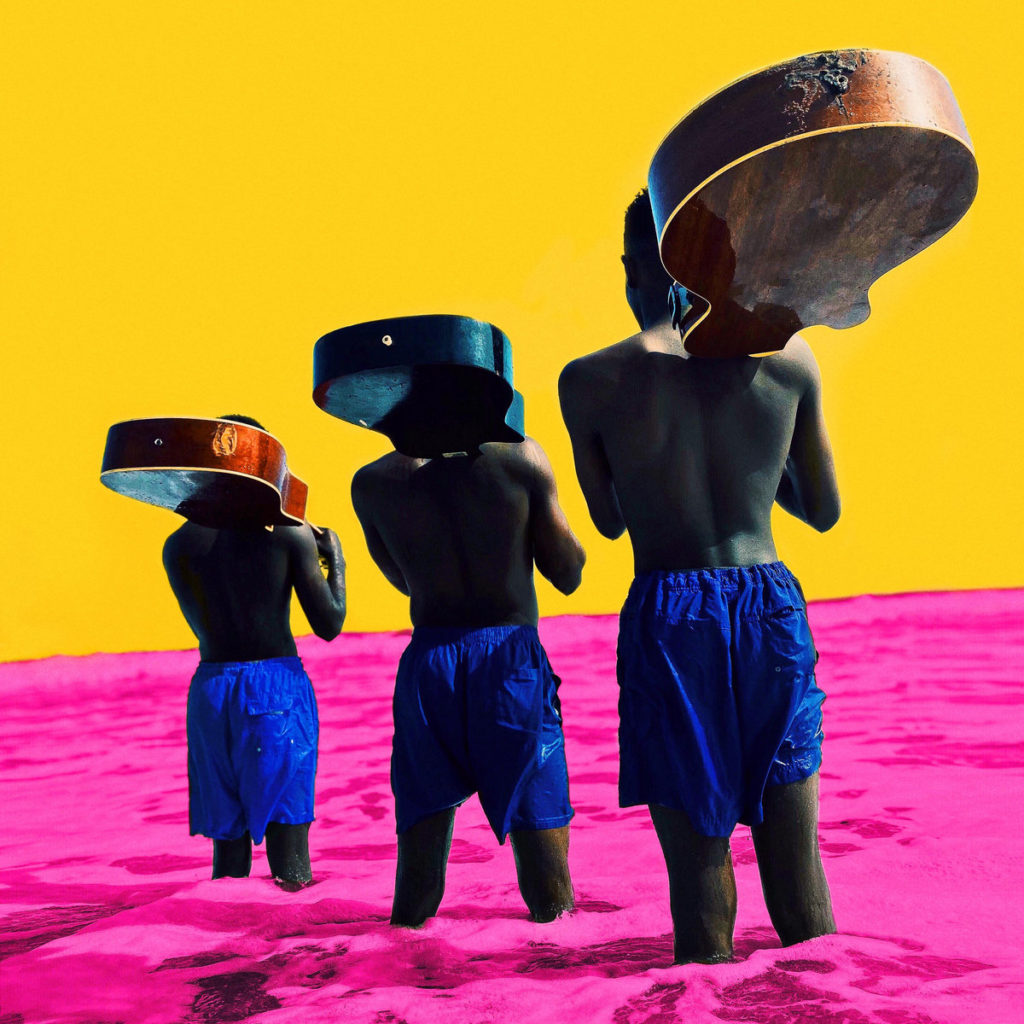 Conway était en live il y a quelques jours au Tonight Show
de Jimmy Fallon pour faire le promo de son dernier album
La Maquina actuellement dispo en Digital sur AppleMusic.com.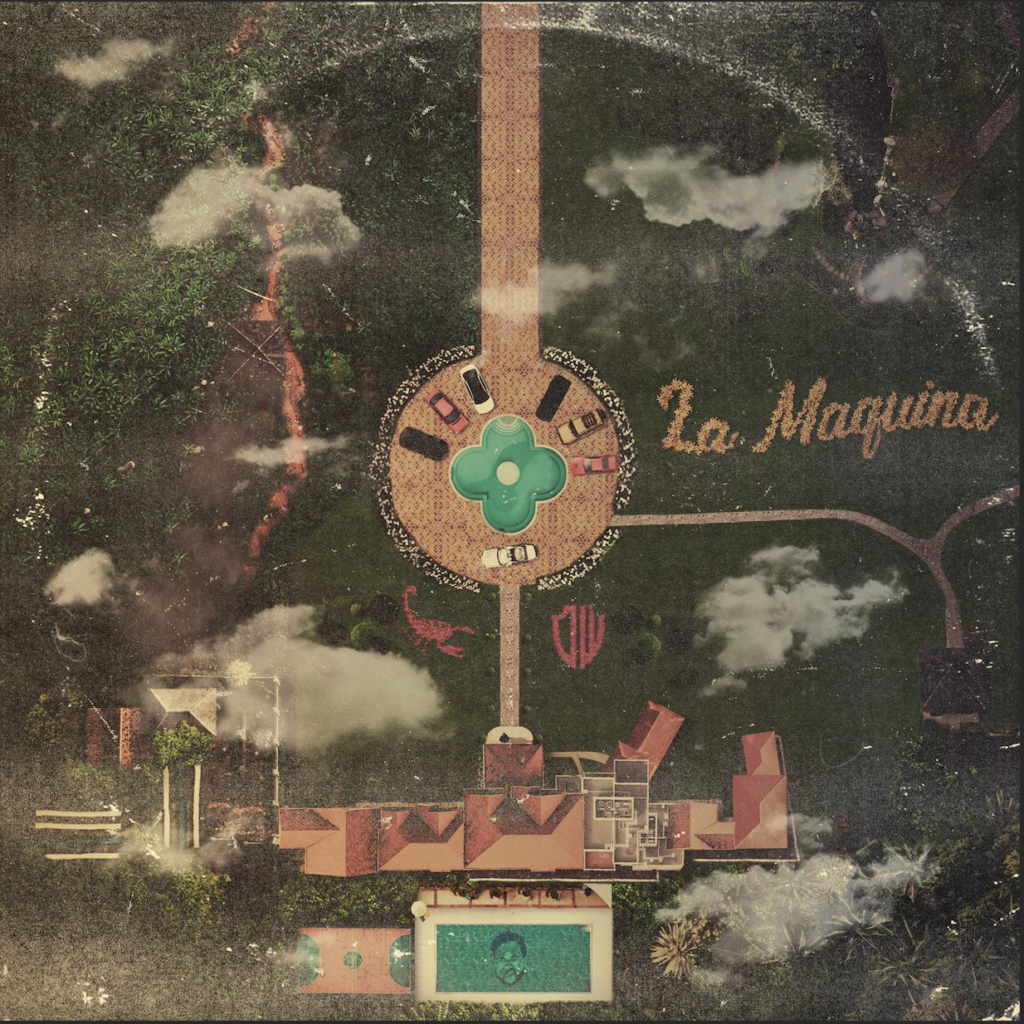 Common était au Tonight Show de Jimmy Fallon pour faire la promo
de A Beautiful Revolution Pt. 1 son nouveau projet
actuellement dispo en Vinyl & Digital sur Bandcamp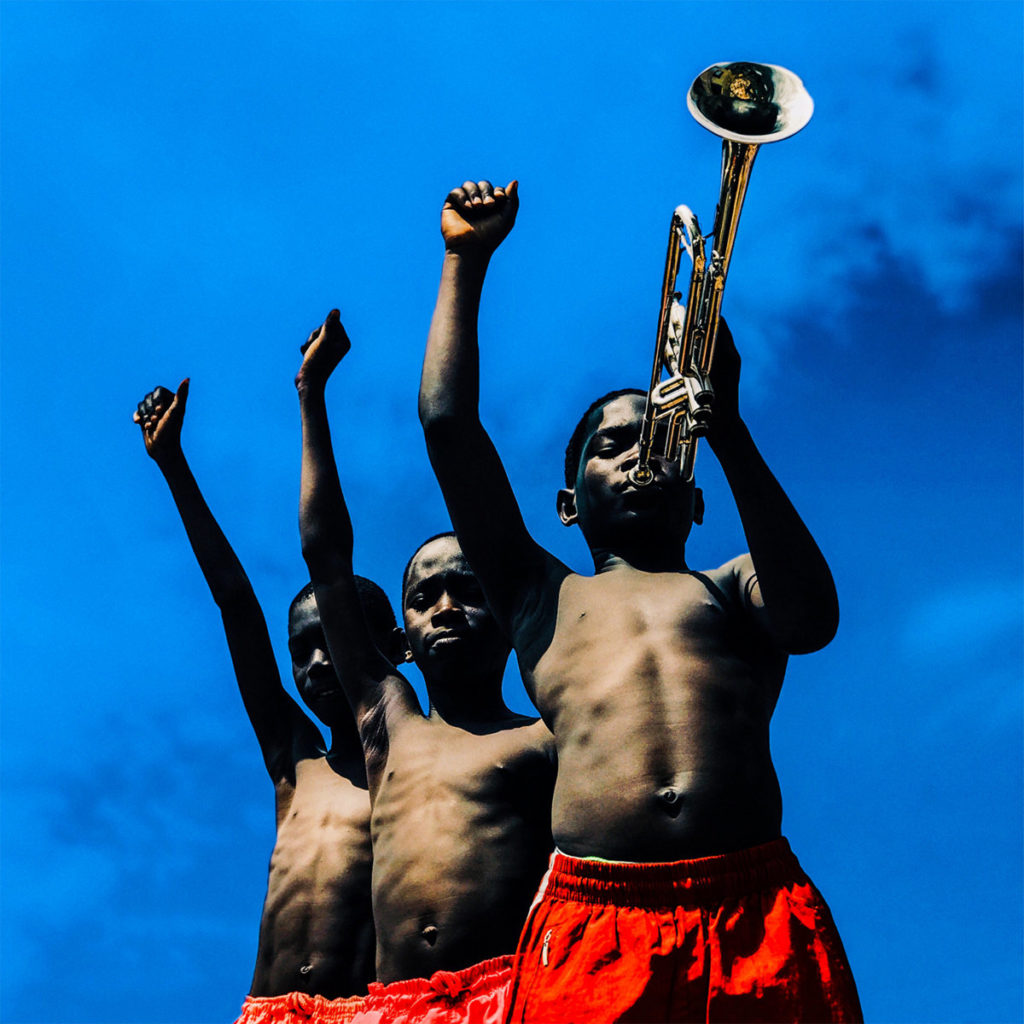 Rapsody était l'invité de Jimmy Fallon pour défendre son album EVE
actuellement dispo sur toutes les plateformes de téléchargement.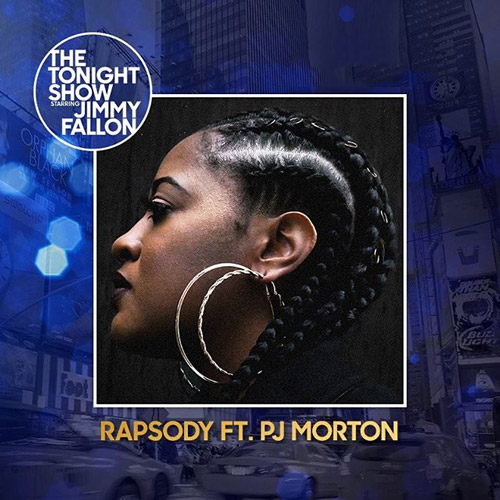 Black Thought est venu défendre son EP  Streams Of Thought Vol. 2 
dans l'émission de Jimmy Fallon…FiiiiiiRE!
Actuellement dispo en Digital sur iTunes.
Common commence la promo de son 11ème album intitulé
Black America Again qui sortira le 04/11.
Il était l'invité de Jimmy Fallon pour une version live
avec les Roots du titre éponyme de l'album.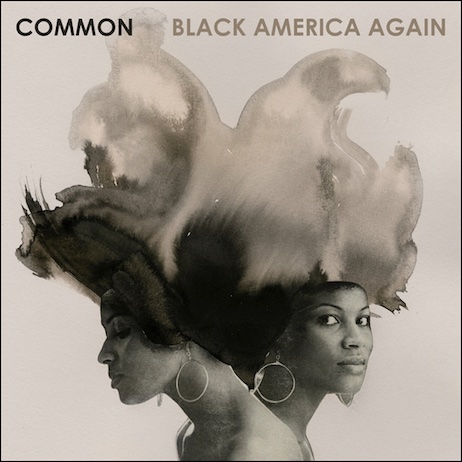 Extrait de Don't Come Outside Vol. 1 de Uncle Murda
qui vient de rejoindre les rangs de la G-Unit de 50 Cent.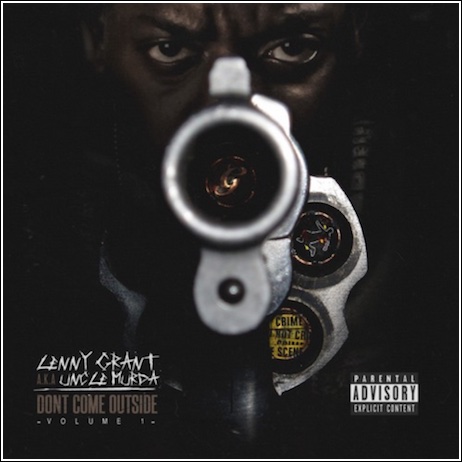 News CD:
Clear Soul Forces « Detroit Revolution(s) »
16.99€
Ill Bill « The Grimy Awards »
14.77€
Demigodz « Killmatic »
13.38€
Gensu Dean & Planet Asia « Abrasions »
12.39€
Micall Parknsun « Me Myself And AKAI »
14.70€
Swollen Members « Beautiful Death Machine »
12.84€
K-Def « One Man Band »
10.05€
Raekwon « The Tonight Show »
8.25€
Cappadonna « Eyrth, Wynd & Fyre »
15.25€
Sadistik 'Flowers For My Father'
10.17€
News LP:
The Doppelgangaz « Hark »
21.99€
Inspectah Deck & 7L Esoteric « Czarface »
20.92€
K-Def « One Man Band »
Limited edition Colored Vinyl
13.58€
Kev Brown « Songs Without Words Vol.1 »
12.72€
M.F. Grimm & Drasar Monumental « Good Morning Vietnam »
(ALBUM + INSTRUMENTALS)
15.43€
Thanks Dodo!
Quand les potos DJ Asko & Uncle T décident d'unir leur force
pour nous faire faire un voyage musical dans les années 80s 
tu appuies sur PLAY et tu te laisse transporter!
SUPPORT!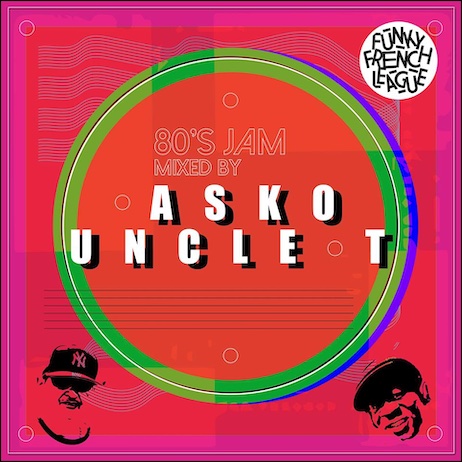 TRACKLIST :
 Glenn Jones « it's only just begun (the romance is not over) » jive 1987
Juicy « sugar free » private rds 1985
Tease « firestarter » epic 1986
Michael Cooper « dinner for two » warner bros 1987
Phyllis Hyman  » ain't you had enough love » philadelphia international rds 1986
Mtume « Juicy fruit » epic 1983
Howard Hewett « stay » Elektra 1986
The Controllers « stay » MCA 1986
Kleeer « intimate connection » Atlantic 1984
Loose Ends « slow down » Virgin 1986
52nd Street « tell me » 10 rds 1985
Cashflow « mine all mine » pilgrim 1986
Lillo Thomas « you're a good girl » Capitol 1983
Atlantic Starr « silver shadow » A&M 1985
Mac band « roses are red » MCA 1988
Oran Juice Jones « the rain » Def Jam 1986
Projection « turn your love (right around) » Elite 1986
Sahara « love so fine » Elite 1985
S.O.S Band « the finest » Tabu 1986
Janice Bulluck « do you really love me » Wilbe Recording Corporation 1987
Vesta Williams 'once bitten twice shy » A&M 1986
Sherrick « just call » Warner 1987
Thelma Houston « you used to hold me so tight » MCA 1984
Curtis Hairston  » I want you (all tonight) » Pretty Pearl records 1983
Gwen Guthrie « outside in the rain » Polydor 1986