La nouvelle compilation issue des DITC Studios sortira le 22/11/19
et on retrouvera dessus O.C., Milano, Papoose, David Bars,
A.G., Cory Gunz, Lil'Fame.
Dispo en CD & Vinyl en précommande sur dicent.com.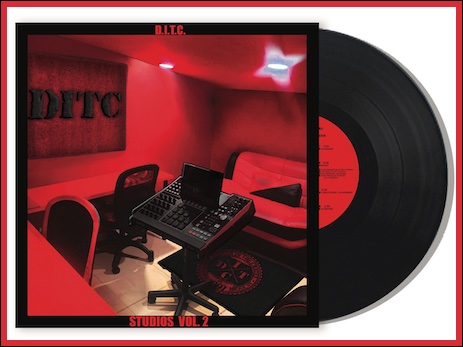 TRACKLIST
1 – Jugganots (Featuring OC and Lil Fame)
2 – Fly Paper (Featuring Milano)
3 – Change (Featuring David Bars)
4 – Frequencies (Featuring OC)
5 – No Promises (Featuring Cory Gunz)
6 – Closed Casket (Featuring David Bars)
7 – Everything To Gain (Featuring Papoose and AG)
8 – Don't Mean Nothin (Featuring AG)
9 – Open Up (Featuring AG)
10 – Speak Ya Mind (Featuring OC)
Justo The MC fait partie des MCs que je supporte depuis longtemps.
Il vient de sortir une tape qui regroupe des inédits enregistrés
depuis plusieurs années, l'occasion pour vous de découvrir
les multiples facettes du rappeur de Brooklyn.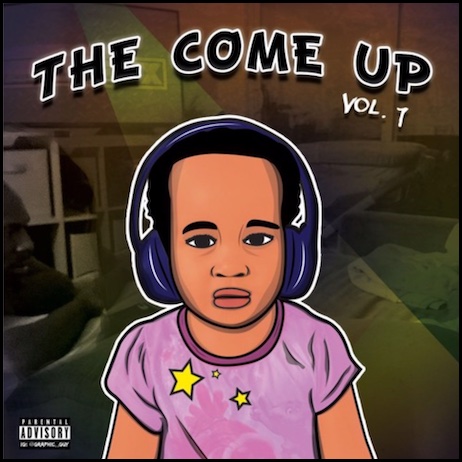 O.C. a décidé de faire plaisir à ses fans en publiant une compilation
blindée d'inédits, raretés, freestyles & remixs entièrement remasterisé!
Dispo en Digital sur Bandcamp.
DjayTiger a eu la bonne idée de mélanger des A cappella de Biggie
sur du James Brown …une curiosité à écouter d'urgence!
Quand le poto Nicolas Rogès décide de rendre hommage en musique
au borough de Brooklyn, ça donne une sélection de 49 titres
entièrement dédiée au fameux quartier de New York!
SO…PRESS PLAY & LISTEN!
PS : je vous recommande de lire son bouquin Move On Up
sorti chez Le Mot Et Le Reste actuellement dispo sur Amazon.fr
Nouveau clip extrait de la compilation Trust Tape 3 actuellement 
dispo en CD & Digital sur Bandcamp.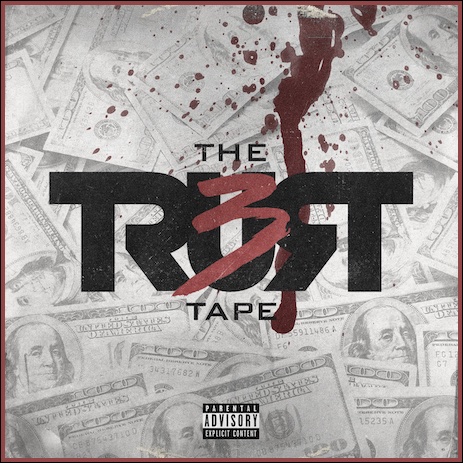 Clip extrait de la compilation Stay In Your Lane Vol.1
actuellement dispo en Digital sur Bandcamp.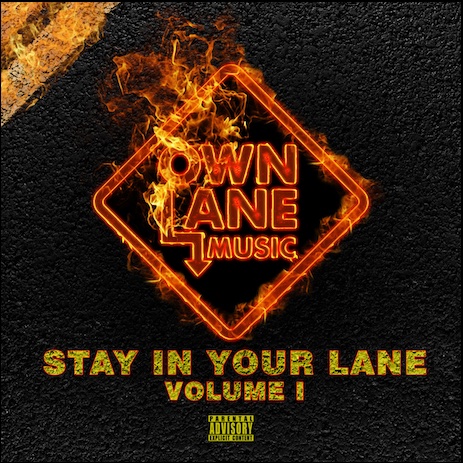 Clip extrait de la compilation Ardore Melodico de Tone Spliff
actuellement dispo sur Bandcamp.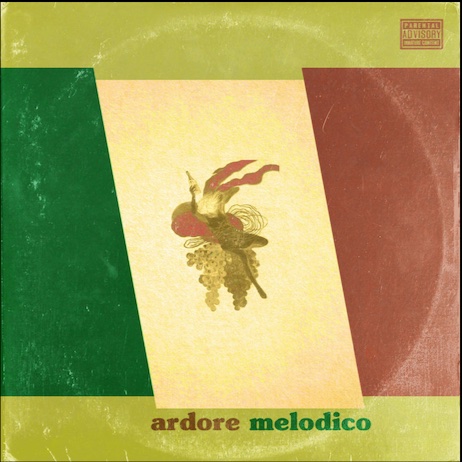 Nouveau Mix concocté par le poto Corrado
dans sa série des Built To Last Mix
cette fois-ci consacré au duo Nas/AZ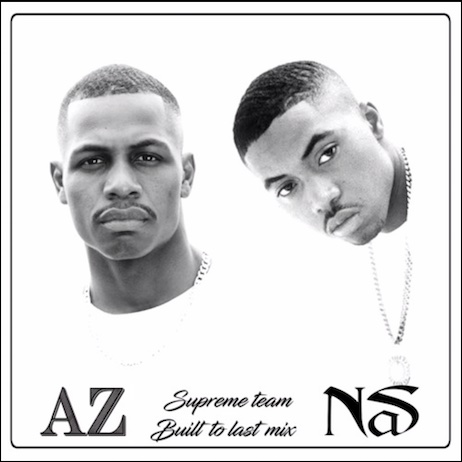 Big Up au poto Corrado!
Un gros Big Up au poto Dj Suspect qui sortira le 12/04/19
une compilation intitulée This Is DJs Choice Vol.3
dans lequel il mixera une sélection de 45T en compagnie
de Marc Hype. Au programme funk, soul, boogie, hip hop
& reggae. Pour vous faire une idée de la qualité du projet
voici les snippets!
SUPPORT!
Après plusieurs single balancés en 2018, voici enfin
l'album du beatmaker de Boston B Leafs
sur lequel on retrouve Elzhi, Termanology, Planet Asia, Raekwon,
Crimeapple, Cormega, Styles P, Skyzoo, Masta Ace etc…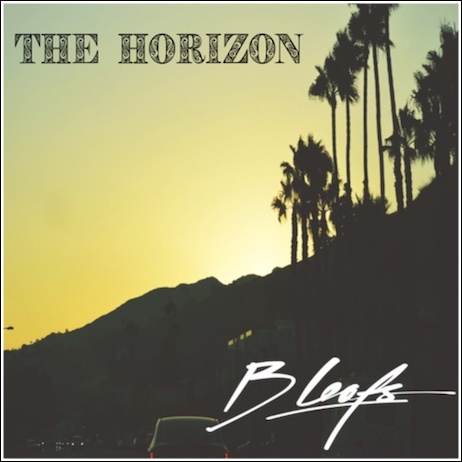 Une Série Débute, il s'agit des Hip Hop Archaeologists
Deux Inspect-Diggers sont partis en mission dans la belle Boom Bap City
à la recherche de vieilles pépites Underground Nineties à déterrer.
1er Volume en un Double Cd de 39 Pistes,
Ambiance cinématique, interludes et une écurie du Boom Bap
Période Dorée à en faire pâlir plus d'un.
MC T HiCK / YAGGFU FRONT / FLATLiNERZ / THE B.U.M.P.S.
QUiNTON MC / MOOD RUFF / HEATHER B / POiSON CLAN & More.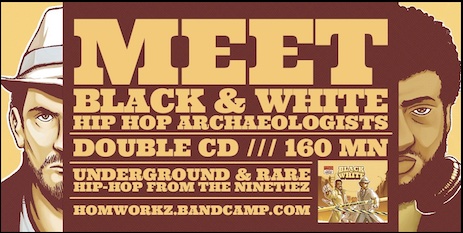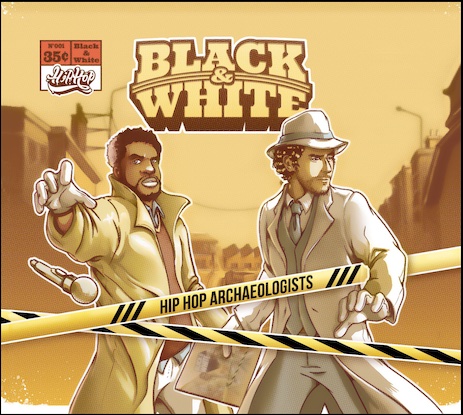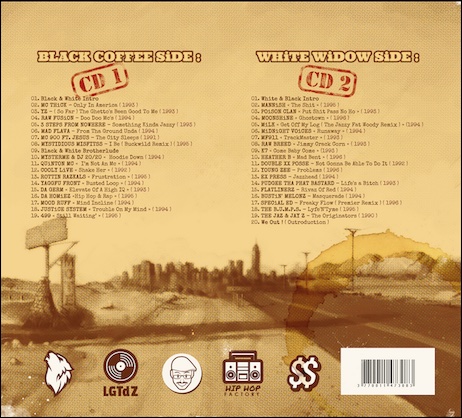 DISPO EN CD SUR
Récapitulatif du taff de Rockwilder…and the beat goes ON!!!!
Dispo en Digital sur Bandcamp.
Erick Sermon a compilé une dizaine de freestyles de son crew
réalisés dans différentes émissions radio ou TV. Au programme
Keith Murray, Redman, Jamal, Tommy Gunn
brûlent le MIC et montrent que Def is The Squad!
Dispo en Digital sur Bandcamp.
Très bonne nouvelle pour les amateurs de soul et de samples!
20 ans après la sortie du 1er volume, Uncle O sortira le 31/08
un 4ème épisode de sa série culte Shaolin Soul.
Shaolin Soul 4 sera dispo en Vinyl, CD & Digital
chez tous les bons disquaires de France.
A noter qu'un maxi 45-tours exclusif aux magasins FNAC
est proposé depuis le 15/06 avec en face A la version intégrale
du Float On de The Floaters  et en face B
le I've Got My Music de Marvin Gaye.
(source FunkU.fr)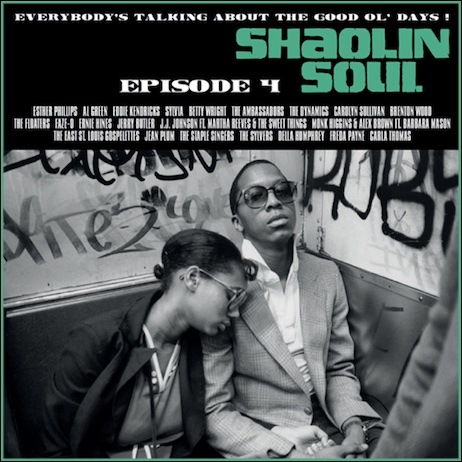 Tracklist :
 01 Esther Phillips – That's All Right With Me
02 Al Green – I Wish You Were Here
03 Eddie Kendricks – Intimate Friends
04 Sylvia – Sweet StuffShaolin Soul 4
05 Betty Wright – Girls Can't Do What The Guys Do
06 The Ambassadors – Ain't Got The Love Of One Girl (On My Mind)
07 The Dynamics – Get Myself High
08 Carolyn Sullivan – Dead !
09 Brenton Wood – Trouble
10 The Floaters – Float On
11 Faze-O – Riding High
12 Ernie Hines – Our Generation
13 Jerry Butler – I'm Your Mechanical Man
14 J.J. Johnson – Keep On Movin' (Vocals by Martha Reeves & The Sweet Things)
15 Monk Higgins & Alex Brown – A Good Man Is Gone (Vocals by Barbara Mason)
16 The East St. Louis Gospelettes – Have Mercy On Me
17 Jean Plum – Here I Go Again
18 The Staple Singers – Let's Do It Again
19 The Sylvers – Only One Can Win
20 Della Humphrey – Don't Make The Good Girls Go Bad
21 Freda Payne – I Get High (On Your Memory)
22 Carla Thomas – What The World Needs Now
En bonus un mix réalisé il y a quelques semaines par Uncle O
pour Hotel Radio Paris. (Thanks 2 Solo on this one!)