Extrait de la compilation Eastern Society du producteur Paragone
sur laquelle on retrouve 9th Prince, Solomon Childs (Theodore Unit),
William Cooper (Black Market Militia), Bronze Nazareth, Timbo King,
Stoneface, Napoleon (Wu-Syndicate) & Tragic Allies.
Dispo sur iTunes et en CD edition limitée sur Bandcamp.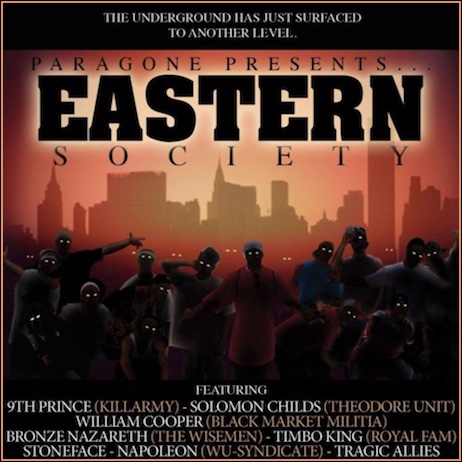 Quand le poto Jee Van Cleef m'a proposé ce mix uniquement
composé de titres des Beatnuts ne figurant pas sur leurs albums,
j'ai eu une petite « érection auditive » et j'ai immédiatement chargé
le fichier pour passer à la phase « écoute ».
Résultat : 1H de tueries sélectionnées avec amour
que les aficionados du duo du Queens devraient apprécier.
Faites vous plaisir…c'est en téléchargement gratuit un peu plus bas!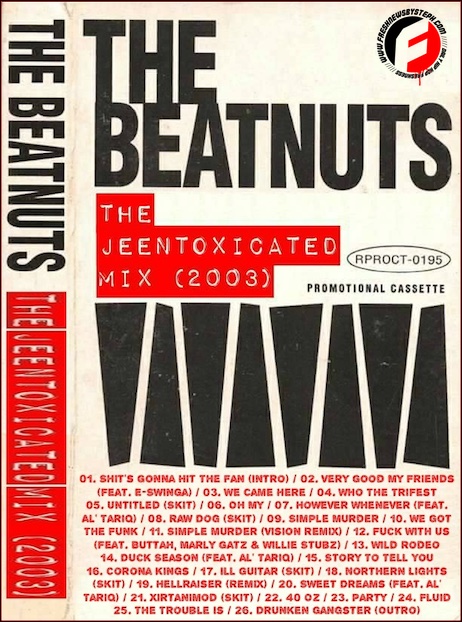 -DISPO EN TÉLÉCHARGEMENT GRATUIT ICI–
BIG UP JEE & THANKS FOR THIS EXCLUSIVE SHIIIIIT!
Single extrait de la compilation A3C Volume 6 qui sortira le 28/10.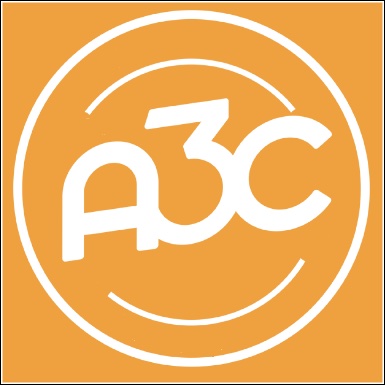 1er extrait de la nouvelle compilation de Psycho Les (Beatnuts)
intitulé Dank God vol. 1 qui sortira le 09/08 et sur laquelle
on retrouvera Alchemist, Inspectah Deck, Jeru da Damaja,
Kool Keith, Pete Rock, Sean P, the Lox, Tragedy Khadafi,
Vinnie Paz, R.A The Rugged Man, Royal Flush, The Lox,
Illa Ghee, B-Real, Starvin B, Jamalski.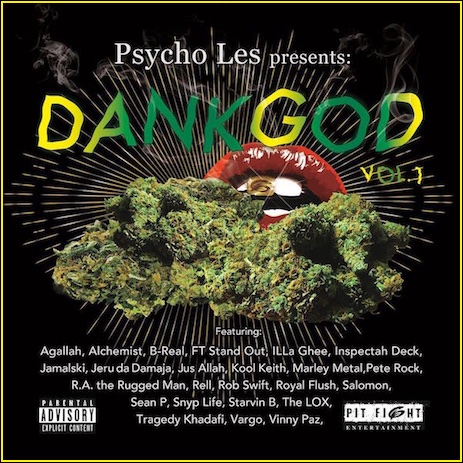 Disparu en juin 2013 assassiné dans son quartier, le rappeur Tashane
faisait parti dans la jeune garde du DITC. Malgré une très courte carrière
il a laissé derrière lui quelques morceaux que j'ai réussi à regrouper
après pas mal de recherches sur le net.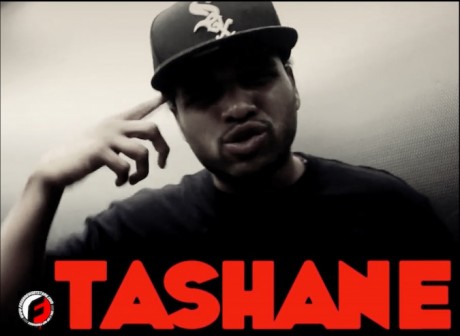 Tracklist :
B.I.D.
Dance Slow
Doin Wat I Do
DREAMEN
Giant
In Love
Mama
Pretty Tone
Suga
We Don't Play
JUMP
Bounce
SOUTH BRONX
DISPO EN TÉLÉCHARGEMENT ICI
Pour ceux qui ne connaissaient pas ce MC voici quelques-uns de ses clips :
TASHANE R.I.P.
Extrait de la compilation Opportunity Knox Vol.3 sur laquelle
on retrouve Maffew Ragazino, Ali Vegas, Dave East, Prodigy, 
Type Ill, B.White, Little Vic, Q-Unique, Mike D etc…
Dispo en téléchargement payant sur iTunes.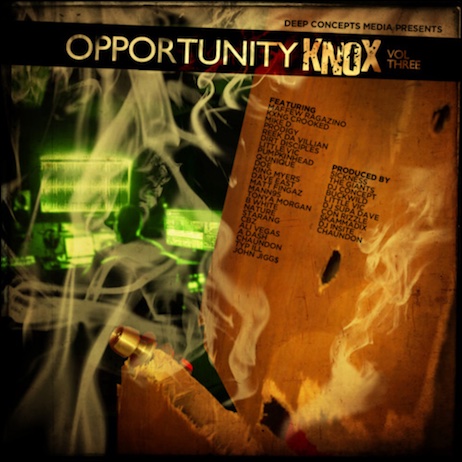 Nouveau clip de Justo extrait de la compilation The Fire Next Time
consacré aux violences policières dispo en écoute sur Soundcloud.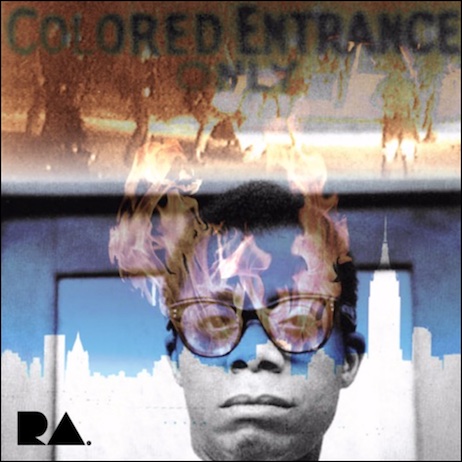 4ème clip de Pacewon extrait de son projet
The Shady Corps LP disponible en téléchargement
payant sur Bandcamp.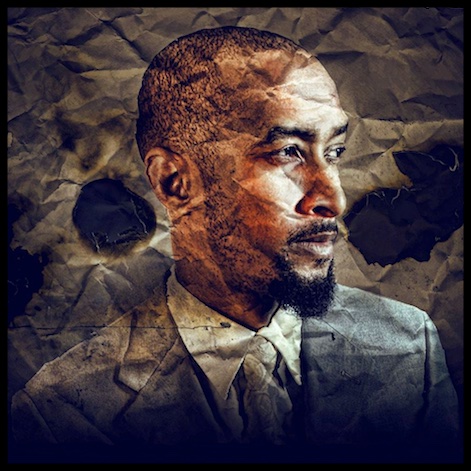 1er extrait de la compilation inspirée de la 1ère B.O du jeux video
Grand Theft Auto V. Cette nouvelle version intitulée
The Alchemist and Oh No Present: Welcome to Los Santos
sortira le 21/04 en CD, Digital & Vinyl.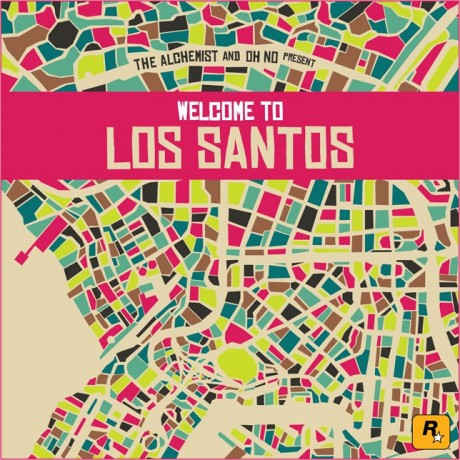 Nouvel extrait de la compilation de DJ EFN intitulée
Another Time LP qui sortira le 3 mars prochain
(dispo en précommande sur iTunes).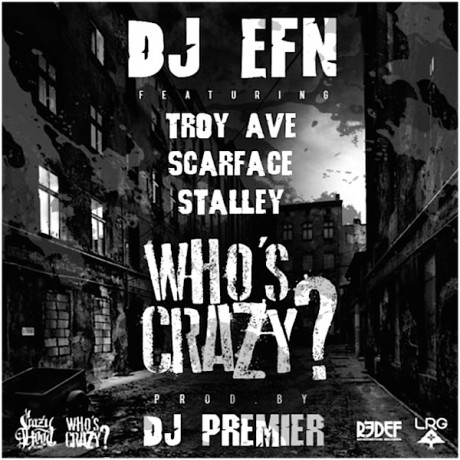 1er clip extrait de la compilation The Joint dispo en téléchargement
gratuit ci-dessous et sur laquelle on retrouve Cormega,
MidaZ The Beast, Clear Soul Forces, Sha Stimuli etc…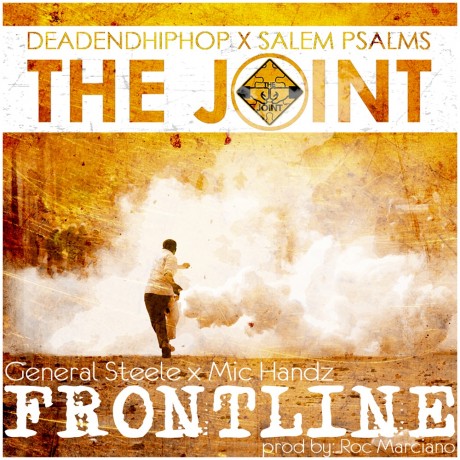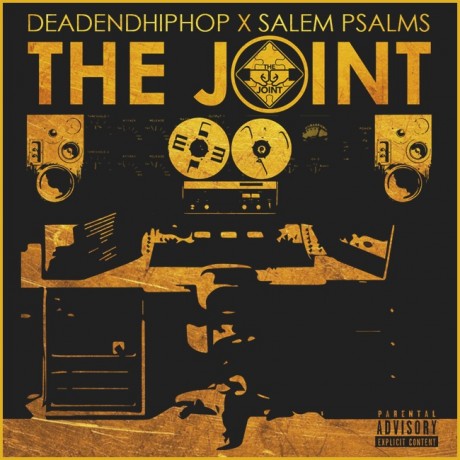 DISPO EN TÉLÉCHARGEMENT GRATUIT ICI
Le doc. Time Is Illmatic a inspiré Pete Rock
qui vient de balancer un mix entièrement consacré à Nas
…PRESS PLAY & ENJOY!!!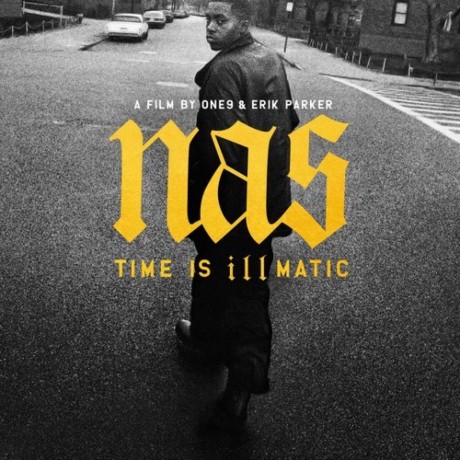 L'émission Featuring Friday du poto Nes Punta
reprend du service le 03/10 sur F.P.P. 106.3 FM
chaque vendredi de 22h30 à minuit.
Merci à lui de m'avoir renouvelé sa confiance pour m'occuper
cette année encore des selections East Coast de l'émission.
En attendant voici en téléchargement gratuit un mix signé
DJ Twoda qui revient sur les sélections EAST COAST
de la saison précédente…ENJOY!
PS : je balancerais la pt.2 d'ici vendredi