Nouvelle version du titre Pearl Harbor
avec des nouveaux couplets de Pharohae Monch & Tek
extrait de The Saga Continues dispo en téléchargement sur iTunes.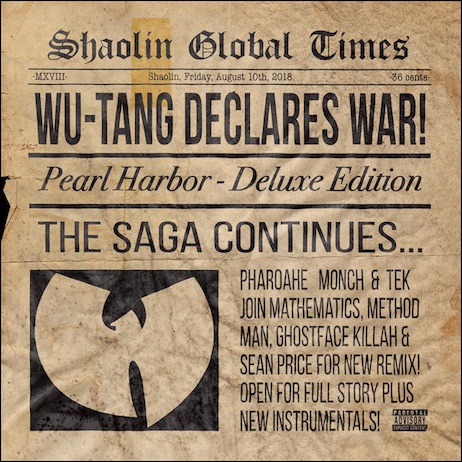 DJ Brans est de retour avec un nouveau morceau avec le duo
de Baltimore Dirt Platoon. Pour l'occasion un pressage vinyl
avec le titre Think Back ainsi qu'un remix (Nostalgia Version)
limité à 250 copies est dispo en précommande sur le site
2 extraits du A Room Therapy 2 de Showbiz…coming soon!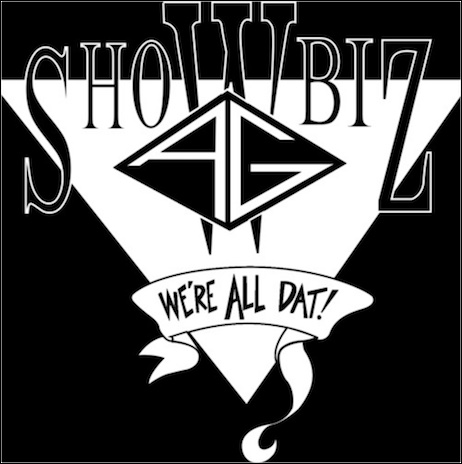 Pour fêter les 25 ans du titre Jump Around de House Of Pain
DJ Muggs vient de lâcher un remix dans lequel il a invité
Damian Marley & Meyhem Lauren pour partager
le micro avec Everlast.
C'est dispo en vinyl sur Soulassassins.com.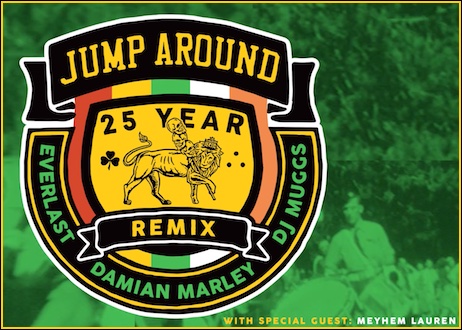 Remix du titre Billy Martin Rap extrait de
de Billy Ocean le projet réunissant le beatmaker
DJ Skizz & Big Twins (Infamous Mobb) dispo
en CD & Vinyl sur Bandcamp.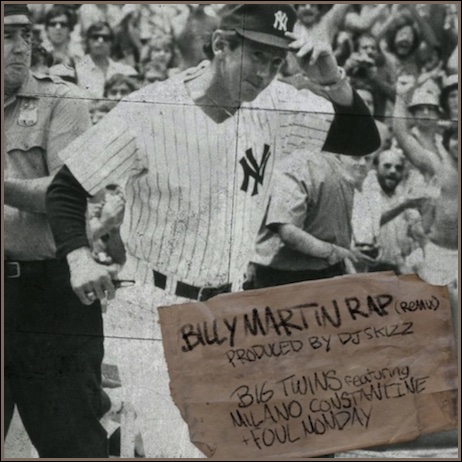 Quand Nicholas Craven l'un des meilleurs beatmakers
de Toronto, balance son projet il faut juste enclencher
le bouton « lecture » et laisser tourner…PHAT!
Extrait de la prochaine mixtape de U-God intitulée
Bring Back God II qui sortira le 02/02/18.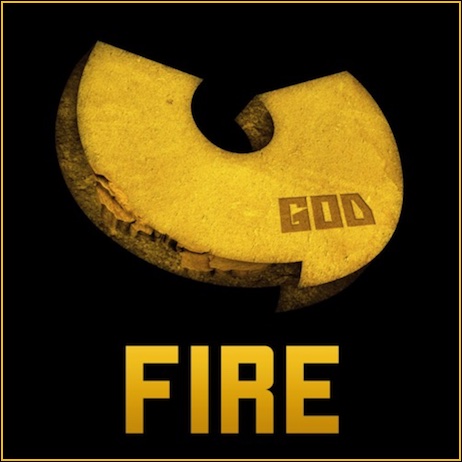 Nouveau projet du beatmaker français Gegeor (anciennement Goliath)
qui a voulu rendre hommage au titre MC's Act Like They Don't Know
de Krs One en proposant une suite à ce classic! Avec l'aide des MC's US
 Supreme Sniper, Grand Surgeon, Mykill Miers & Ruste Juxx
ainsi que des beatmakers (Phonk Sycke,L'Undercover Sismographe,
Crown, Phalo Pantoja etc..) pour les versions remixes, ce projet
comporte 8 titres dispo en téléchargement sur son Bandcamp.
A noter qu'une version vinyl va voir le jour d'ici peu!
Le beatmaker Shar The Analog Bastard vient de sortir son projet
intitulé Rugged Remixes qui porte bien son nom!
Au programme 13 remixes de titres de Mobb Deep, Nas,
Large Professor, Special Ed, Royal Fam etc…
C'est dispo en CD pour 10€ sur son Bandcamp.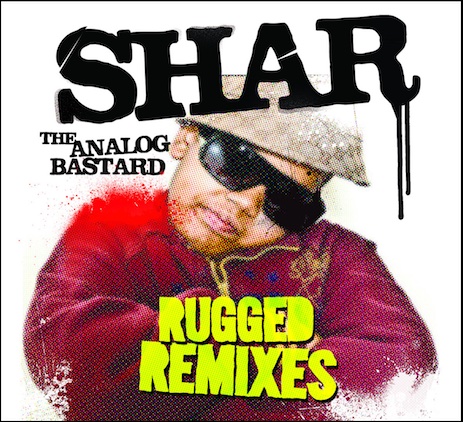 Avenue, le jeune MC de Boston est de retour avec
une version « remix » de son titre Ain't Shit Funny
dispo sur son album  Mass Ave & Lenox' dispo sur iTunes.