1er clip extrait de Metal Detectors le EP commun de Illa Ghee
et du regretté Sean Price (RiP) actuellement dispo sur plusieurs
plateformes de téléchargement.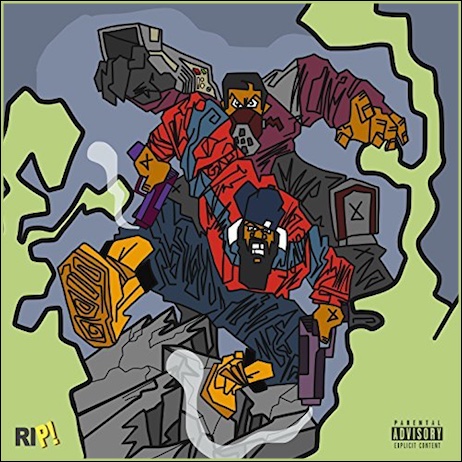 SEAN PRICE R.I.P.
Sean Price & Illa Ghee ont l'habitude de partager le micro (voir ici)
voici leur dernière collaboration en date extrait de la mixtape de MM.Rick
Sorry I'm Late dispo en téléchargement gratuit ici.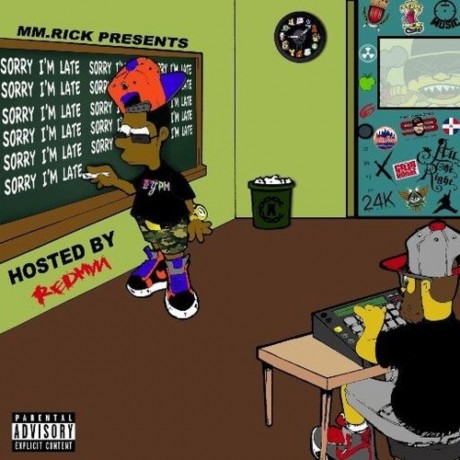 J'en profite pour vous balancer le 1er clip extrait de la mixtape avec le
morceau de 7 Train Ft. Styles, AyeWun, MapStanza & PenNSoul
(Prod. By The Amazing SB) #PHAT!
J'avais posté ici le son de Boaz au mois de juin, voici le clip!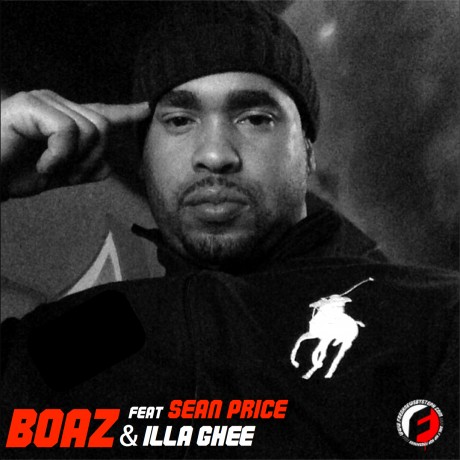 Très bon track signé Illmind qui fournit un gros son
à une belle brochette de MCs…PHAT!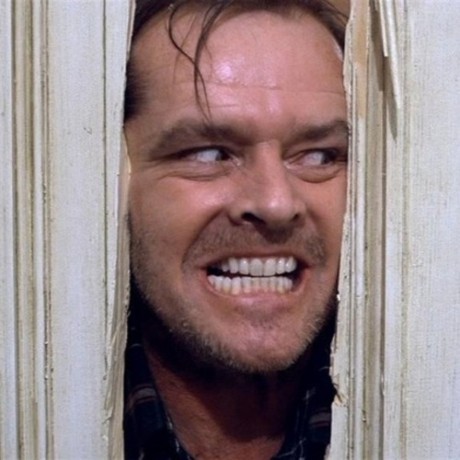 Nouvel extrait de Marching To The Sound Of My Own Drum
du beatmaker MoSS qui sortira le 13/11/2015.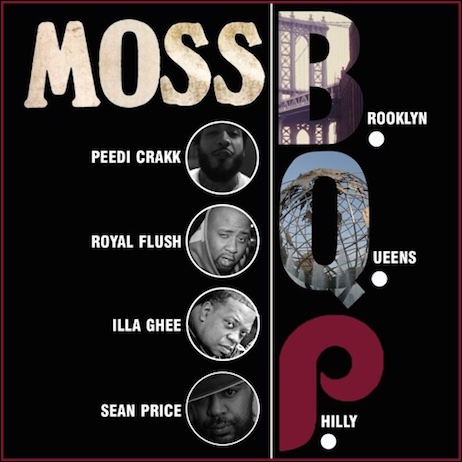 NEW SEAN P.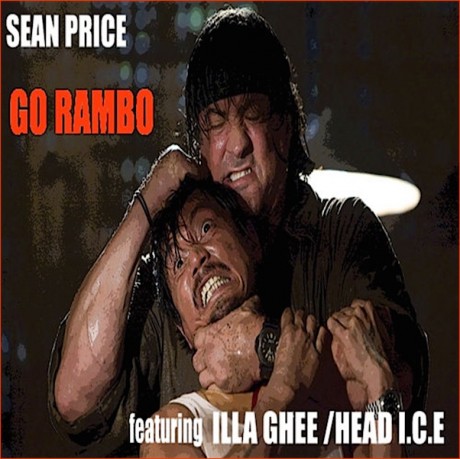 PF Cuttin vient d'avoir l'extrême gentillesse de lâcher cet inédit de
Sean Price qui devrait rapidement rejoindre votre playlist…PHAT!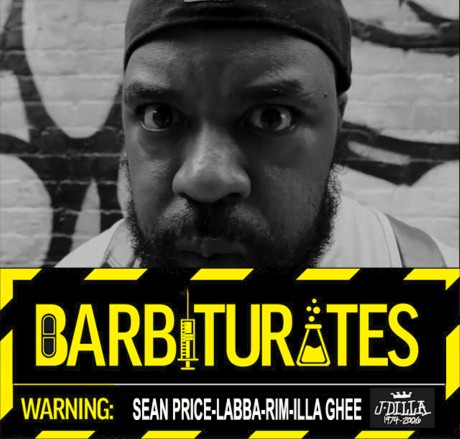 DISPO EN TÉLÉCHARGEMENT GRATUIT ICI
1er extrait de 86 Witness l'album de Small Professor et Sean Price
qui sortira le 08/02/19 chez Coalmine Records & Duck Down Music.
On retrouvera dessus Rock, Quelle Chris, Illa Ghee, Elucid, Caste,
Zilla Rocca, Reef the Lost Cauze, DJ Revolution.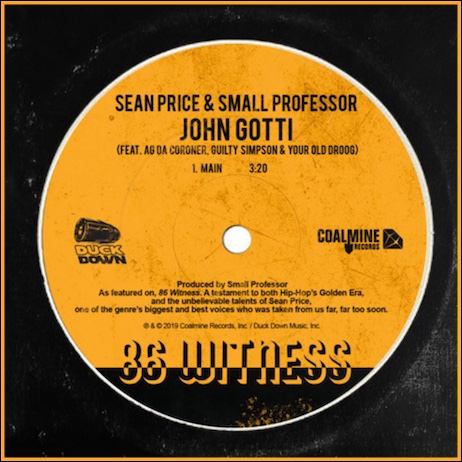 SEAN PRICE REST IN PEACE
Nouvel extrait de Marching To The Sound Of My Own Drum
l'album du beatmaker Moss qui sortira le 13/11/15 et sur lequel
on retrouvera Joe Budden, DJ Premier, AZ, Joell Ortiz,
Sean Price (RIP), Jon Connor, Skyzoo, Inspectah Deck,
Ill Bill, Havoc, Onyx, Slum Village, Willie The Kid,
Guilty Simpson, Termanology, Peedi Crakk, Slaine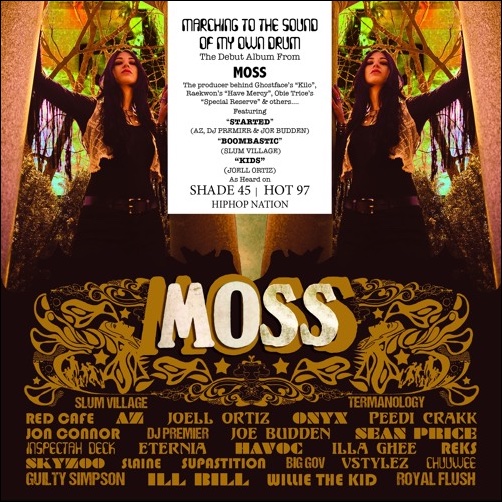 Tracklist :
1.) "Introduction" f/ Ill Bill & Inspectah Deck
2.) "Started" f/ AZ, DJ Premier & Joe Budden
3.) "Who" f/ Chuuwee
4.) "Loner" f/ Witch
5.) "Lost In My World" f/ REKS
6.) "Day & Night" f/ Eternia
7.) "Nobody Move" f/ Onyx & Havoc
8.) "Jealousy & Envy" f/ Slaine & Termanology
9.) "Arm & Hammer Man" f/ Red Cafe
10.) "Boombastic" f/ Slum Village
11.) "Sex" f/ AKA & Deuce Wonder
12.) "B.Q.P." f/ Peedi Crakk, Royal Flush, Illa Ghee & Sean Price
13.) "Kids" f/ Joell Ortiz
14.) "Hard Hitters" f/ Supastition & Skyzoo
15.) "Emotional" f/ Jon Connor, Willie The Kid, Vstylez, Big Gov & Guilty Simpson
All Tracks Produced by MoSS
Illa Ghee sortira le 8 juillet prochain son nouvel album
intitulé Social Graffiti dont voici le second extrait video
ainsi que la cover & le tracklist.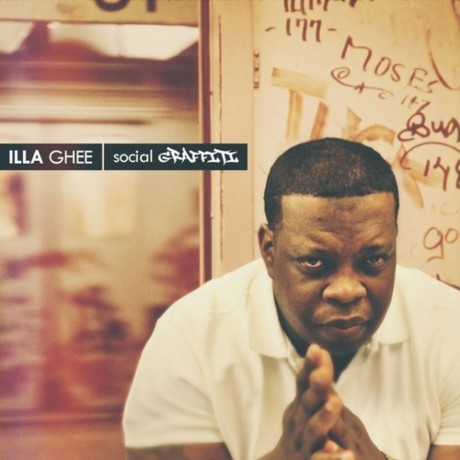 Tracklist:
01. Social Graffiti (Intro) (prod. by William Giovanni)
02. Salute The General (feat. Fame) (prod. by DJ Skizz)
03. Speak To 'Em (feat. Sean Price) (prod. by Crummie Beats)
04. Murda Boyz (prod. by Diallo)
05. Rum Raisin (prod. by M. Stacks)
06. Get Money (prod. by Vinyl Frontiers)
07. Razor Blade Vomit (prod. by Amazing SB)
08. Blurred Pupil (feat Rell (prod. by Shawneci)
09. James Worthy (prod. by George Black)
10. Bruised Ego (feat. JuJu) (prod. by Crummie Beats)
11. No Mercy (feat. Guilty Simpson & Switch) (prod. by Crummie Beats)
12. B.O.D.Y. (Bars Over Dose Yours) (prod. Crummie Beats)
13. Hold Up (feat Royal Flush) (prod. by Grayce Musik)
14. Talking In A 3rd Person (prod. by Ayatollah)
15. 90 (prod. by Large Professor)
16. On The Bklyn Side (feat. Steele & O.C.) (prod. by Shawneci)
17. Open Up The Door (prod. by Team Demo)
1er clip extrait du nouvel album de Royal Flush intitulé
Grand Capo entièrement produit par le beatmaker suisse
Grand Papa Tra. On retrouve dessus pas mal de feat comme
Sean P, Lil Fame, Nutso, Mic Geronimo, BAM, Illa Ghee,
Meyhem Lauren, Mic Handz, Starvin B, Pop Severe,
Atlas, Noble, Nokti of Case Negre. cuts de Dj Modesty.

Grand Capo est disponible ici en précommande
pour une sortie le 7 mars en édition digitale, CD & vinyl.
TRACKLIST:
1.Ol dirty intro feat. O.D.B.
2.Shadow of the streets feat. Illa Ghee 03:46
3.Evil spirit feat Starvin B
4.Flushtown feat. Nutso, cuts by DJ Modesty
5.Autobiography
6.Sucka free feat. Lil Fame, Illa Ghee, Meyhem Lauren
7.Keep it live
8.Beasting feat Sean Price
9.Swarm music feat. Starvin B
10.This is killing everyone feat. Pop Severe
11.MFM feat. Mic Geronimo, Mic Handz
12.Hoodness part 2 feat. Bam
13.Hip Hop feat. Atlas, Nokti
14.Stayin alive feat. Noble, Pop Severe
Nouveau clip de Illa Ghee extrait de son dernier album
« Illa Spectrum » actuellement dispo sur iTunes.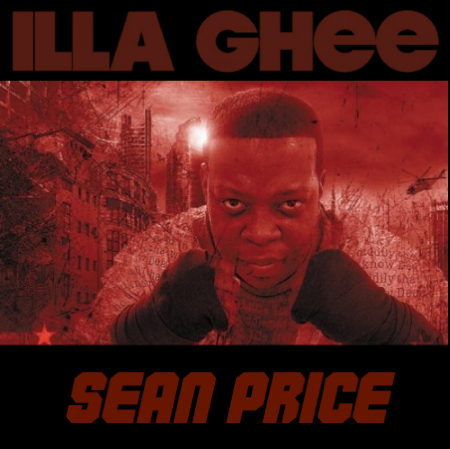 ILLA GHEE feat SEAN PRICE
Published

31st Mar 2011

by

Tonton Steph

under

Non classé
J'ai posté ici il y a quelques jours le 1 er clip extrait de « Ill Spectrum« 
le nouveau projet du rappeur Illa Ghee. Voici un nouveau titre de l'album
avec un feat de Sean Price. L'album est actuellement dispo sur iTunes.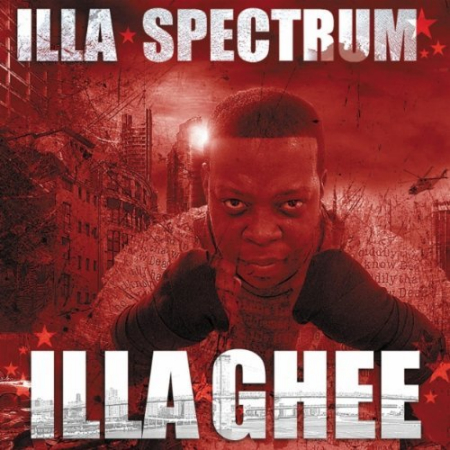 ILLA GHEE feat SEAN PRICE
Le nouveau International Hip-Hop est dans les kiosques,
toujours la même formule avec un magasine papier
ainsi qu'un DVD de 53 clips, interviews, live & freestyles.
SUPPORT!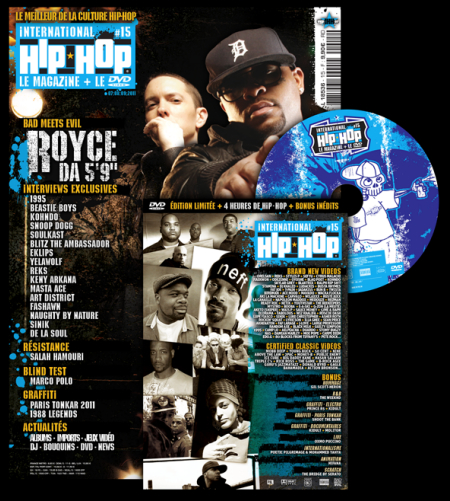 sommaire du DVD :
1/ MOBB DEEP feat. YOUNG BUCK + 50 CENT « Give It To Me » >>> 2006
2/ ORELSAN « RaelSan » >>> 2011
3/ REKS feat. STYLES P « Why Cry » >>> 2011
4/ NINE « Whutcha Want? » >>>1995
5/ SEFYU « L'Insécurité » >>> 2011
6/ CYRUS MALACHI « Animal Circus » >>> 2011
7/ RAEKWON « Butter Knives » >>> 2011
8/ ODEZENNE « Gomez » >>> 2011
9/ OYOSHE feat. BLAQ POET « Deal With It » >>> 2011
10/ ABOVE THE LAW feat. 2PAC + MONEY-B « Call It What You Want » >>> 1992
11/ KOHNDO « Mon Ghetto (Tribute) » >>> 2011
12/ LUPE FIASCO feat. SKYLAR GREY « Words I Never Said » >>> 2011
13/ BLAKTRIX feat. RALPH RIP SH!T « No Drama » >>> 2011
14/ STAMINA « Du Goudron Et Des Plumes » >>> 2011
15/ DJ KHALED feat. LUDACRIS + BUSTA RHYMES + FAT JOE + T-PAIN + JADAKISS + BUN B + TWISTA + BIRDMAN + ACE HOOD + MAVADO + WACKA FLOCKA « Welcome To My Hood (Remix) » >>> 2011
16/ RUSTE JUXX « Adamantime » >>> 2011
17/ LA CANAILLE feat. NAPOLEON MADDOX « J'Ai Faim » >>> 2011
18/ PUBLIC ENEMY feat. ICE CUBE + BIG DADDY KANE « Burn Hollywood Burn » >>> 1990
19/ HASAN SALAAM « 15 Minutes » >>> 2009
20/ AKI LA MACHINE feat. CARVALO + WILAXXX « Bras Cassés » >>> 2011
21/ REDMAN feat. READY ROC « Cheerz » >>> 2011
22/ THE BEEKEEPERS feat. MYSTRO « Queen Bee » >>> 2011
23/ BOOBA « Killer » >>> 2011
24/ TRIPLE C's feat. THE GAME + B-ROCK AGEE « Gangsta Sh#t » >>> 2009
25/ E-A-SKI feat. ICE CUBE « Please » >>> 2011
26/ G-ZON (LA MEUTE) feat. AKETO (SNIPER) « À Quoi Ça Rime » >>> 2011
27/ WAIS P feat. SAUCE MONEY « Back Bitches » >>> 2011
28/ GURU'S JAZZMATAZZ feat. DONALD BYRD « Loungin' » >>> 1993
29/ 12MÉ & RAPH « Last Sunday » >>> 2011
30/ BAHAMADIA « True Honey Buns (Dat Freak Shit) » >>> 1996
31/ DJ DRAMA feat. FABOLOUS + WIZ KHALIFA + ROSCOE DASH « Oh My » >>> 2011
32/ SINIK « 100 Regrets » >>> 2011
33/ LUKE CHRISTOPHER feat. ASHER ROTH « Roof Tops » >>> 2011
34/ ILLA GHEE feat. SEAN PRICE « Price To Be Illa » >>> 2011
35/ AKHENATON & FAF LARAGE « Je Danse Pas » >>> 2011
36/ J-LOVE feat. LARGE PROFESSOR « Trust Fund Children » >>> 2011
37/ EDO.G « Stop It » >>> 2011
38/ 1995 « Flava In Your Ear (Remix) » >>> 2011
39/ RANDOM AXE (SEAN PRICE + BLACK MILK + GUILTY SIMPSON) « The Hex » >>> 2011
40/ GAGLE « Dooo Ya Thing! / Round'N'Round » >>> 2009
41/ AELPÉACHA feat. DUARDO + STOMY BUGZY « Nik Ton System » >>> 201142/ RASCO « Home » >>>2011
43/ ACTION BRONSON « Imported Goods » >>>2010
44/ ROCKIN' SQUAT feat. LYRICSON « Shoota Babylone 2 » >>> 2011
45/ NAS & DAMIAN « JR. GONG » MARLEY « Nah Mean » >>> 2011
46/ MOE POPE « Rock Me » >>> 2010
47/ CARPE DIEM « Carpe Diem » >>> 2011
48/ 80 BLOCKS FROM TIFFANY'S « Mic Check » >>> 2011
49/ NETIK feat. YOUTHSTAR « Bloodbath » >>> 2011
50/ MEDOUZE « Vague Nocturne » >>> 2011
51/ GIL SCOTT-HERON « Me And The Devil » >>> 2010
52/ THE WEEKND « What You Need » >>> 2011
53/ POETIC PILGRIMAGE & MOHAMMED YAHYA « Silence Is Consent » >>> 2011