Le poto DJ Young LeF a repris son émission M City Radio
depuis la rentrée, voici les podcast des 4 derniers shows.
Pour les tracklisting vous pouvez les retrouver sur son Mixcloud.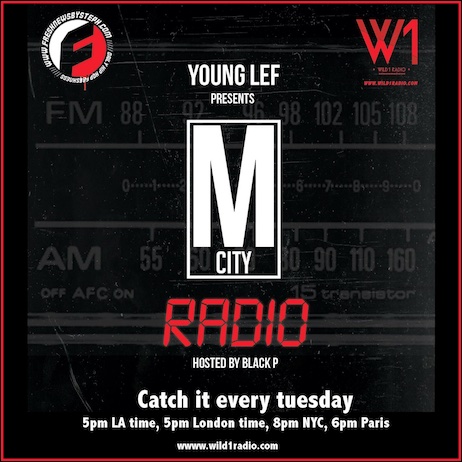 M CITY RADIO #20
M CITY RADIO #19
M CITY RADIO #18
M CITY RADIO #17
Pour ce nouvel épisode notre invité se nomme Azaia. Actif derrière les machines depuis près de deux décennies, que ce soit en groupe avec Jupiter A.K.A qu'il compose avec Kyo Itachi & Astronote , en solo (Re-Animations fut une des bonnes surprise de l'année 2014 dans l'underground, sorti sur le label parisien/Marvel Records) ou dernièrement en retrait derrière son propre label « BrainConnection 1978 » , il assure que son seul objectif est de pousser la partie beatmaking venant de chez nous et la faire connaître à un plus grand nombre. Après avoir collaboré avec pas mal de rappeurs pendant des années (Daz-ini, Fizzi, Skeezo, Bankai Fam, Hus Kingpin, Sept, Espiiem, Jazzy bazz et d'autres) , il se consacre désormais presque exclusivement à la partie musicale/instrumentale. Une de ses fiertés est d'avoir réussi à réunir sur un même disque nommé « Translating The Zone » : Dusty du groupe Jazzliberators, Cris Prolific, Yann kesz, Astronote, Venom, Dela, Mani Deiz et plus encore. Pour cette session, Il a tenu à nous emmener chez lui au Blanc- Mesnil dans une boutique pleine de vie pour sélectionner les disques à l'aveugle.

Quand les potos DJ Asko & Uncle T décident d'unir leur force
pour nous faire faire un voyage musical dans les années 80s 
tu appuies sur PLAY et tu te laisse transporter!
SUPPORT!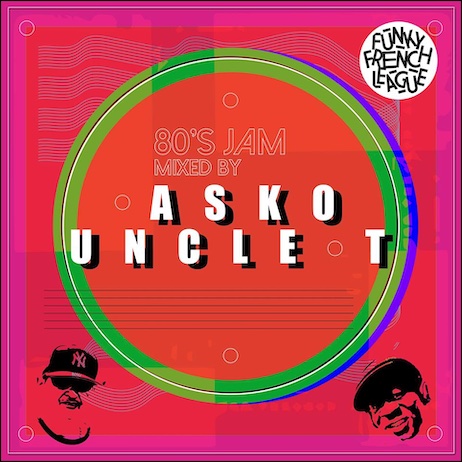 TRACKLIST :
 Glenn Jones « it's only just begun (the romance is not over) » jive 1987
Juicy « sugar free » private rds 1985
Tease « firestarter » epic 1986
Michael Cooper « dinner for two » warner bros 1987
Phyllis Hyman  » ain't you had enough love » philadelphia international rds 1986
Mtume « Juicy fruit » epic 1983
Howard Hewett « stay » Elektra 1986
The Controllers « stay » MCA 1986
Kleeer « intimate connection » Atlantic 1984
Loose Ends « slow down » Virgin 1986
52nd Street « tell me » 10 rds 1985
Cashflow « mine all mine » pilgrim 1986
Lillo Thomas « you're a good girl » Capitol 1983
Atlantic Starr « silver shadow » A&M 1985
Mac band « roses are red » MCA 1988
Oran Juice Jones « the rain » Def Jam 1986
Projection « turn your love (right around) » Elite 1986
Sahara « love so fine » Elite 1985
S.O.S Band « the finest » Tabu 1986
Janice Bulluck « do you really love me » Wilbe Recording Corporation 1987
Vesta Williams 'once bitten twice shy » A&M 1986
Sherrick « just call » Warner 1987
Thelma Houston « you used to hold me so tight » MCA 1984
Curtis Hairston  » I want you (all tonight) » Pretty Pearl records 1983
Gwen Guthrie « outside in the rain » Polydor 1986
Après l'excellent Vol.1 (en écoute ici) DJ Anhonym continue
de puiser dans le coffre fort de Hakan Dougpark pour nous
faire profiter des grosses pépites 90's qui y sont stockées!
A écouter sans modération!
Tracklist :
Dispicables – That' Ol Weedshit
After Mecca – Boom Boom Boom
Know Qwestion – Stylz
Redman – how do you get down
Troubleneck Brothers – Circle Of Stone
The Phelon – Suga N' Em
The Nonce – Them Tapes
The Shapeshifters – The Worms
Rubberoom – Highnoon
Trigger Tha Gambler Feat. D.V. Alias Khryst – Hitman For Hire (Alternative Version)
D-Grimm, Tek-9 & Buddah Bless – The Beyond
Interstate – Peekn' Your Drawers
The Undatakaz – One Bullett (Flip The Script)
CRU – i like
Call O' Da Wild – Dysfunctional Clique
Lord Dakim & The Mellow One – Strain 2 The Brain
Unknown Female Rapper – Hardcore
Undaground MOB – Delight To Rock The Mike
Born-God – Blowin' Em Up
Chino XL Of Art Of Origin – Dead Friend
Apple & Orange – Kick Da Flava (Full Mix)
Felyo & Boogie Fats – Nuff Respect Due
Mixed Element – Elemental Mixture
Dave East & Styles P étaient les invités de Funk Flex
dans son émission radio pour la promo de leur excellent album
Beloved (actuellement dispo sur iTunes).
Voici les 2 parties de leur session Freestyle!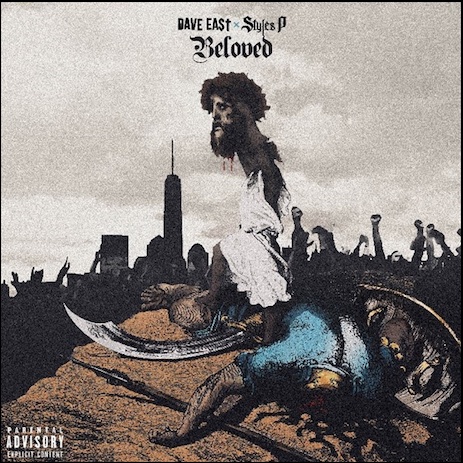 Je voulais mettre en avant cette semaine le taff de 2 activistes
Dj Ronsha & G-Zon qui chaque semaine balancent une très bonne
sélection des dernières news rap dans leur émission RONSHA MIX.
Je vous recommande fortement d'aller y jeter une oreille
car les mecs sont 2 gros passionnés…SUPPORT!
Le RONSHA MIX est diffusé tous les jeudi de 20h à 22H
sur raptz.com.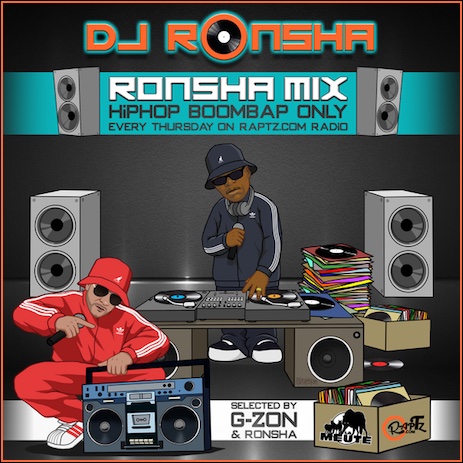 HELLO PANAM présente :
→ ONYX & Busta Flex en concert au Flow (Paris) le Dimanche 21 Octobre 2018.
→ 1ere partie : Tiemoko + Dj Soul Intellect
→ Warm up : Dj Nels (Time Bomb)
→ Hosted by Offmike
+ d'infos sur le Facebook events.
SUPPORT!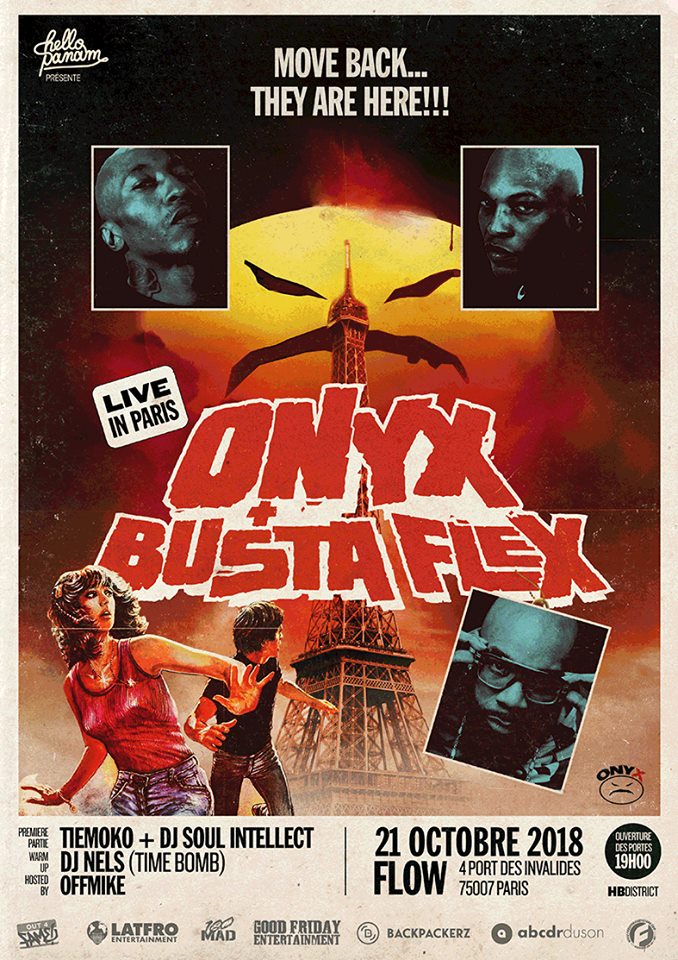 Les deux fondateurs du label de Chicago Numero Group -Ken Shipley et Rob Sevier- spécialistes des rééditions des musiques noires les plus fameuses du marché reviennent à Paris pour une soirée exceptionnelle cet automne.
Dès 16h le samedi 20 octobre il sera possible de retrouver et d'acheter les meilleurs disques du label dans un pop-up store unique. Coffrets deluxe, 45 tours rares, versions vinyles et CD de leurs compilations les plus convoitées seront disponibles. Le label est aussi plus récemment devenu une référence dans d'autres registres musicaux et ils seront bien sûr représentés. Rob Sevier et Ken Shipley seront là pour vous faire bouger sur le meilleur de la soul et de la funk qu'ils ont héroïquement déterré ou sauver de l'oubli. Le DJ/producteur Venom du collectif Golden Years of Hip hop/Ninjustice ouvrira la soirée avec un set mettant en avant les pépites soul-funk samplées dans les classiques du rap et du RnB contemporain. Trinidad, un des fondateurs du Toulouse Soul Club poursuivra la soirée avec un set pointu et dansant. Rob Sevier en profitera pour nous faire découvrir sur le dancefloor les prochaines perles du label. Des invités surprises seront aussi présents afin de faire de cet évènement la soirée Soul/Funk de l'année.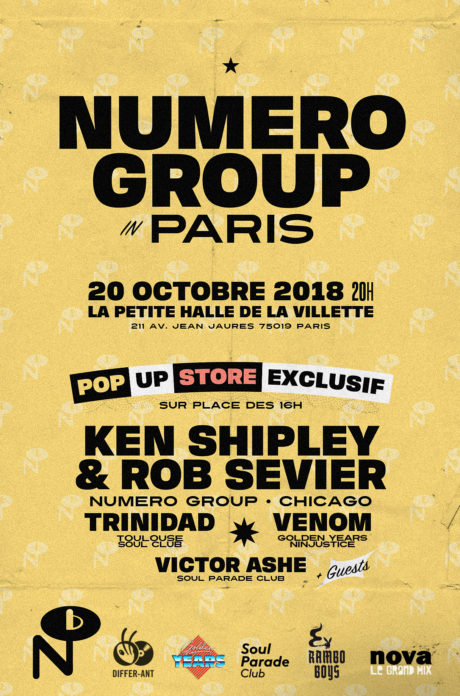 DJ Anhonym vient de nous gâter en s'associant à Hakan Dougpark
(bien connu dans le milieu des Diggers français pour son énorme
collection de K7 de rap indé). Ayant eu accès à son coffre fort
il nous propose ce Dougpark Treasures Vol.1 composé
uniquement de raretés qui devrait satisfaire les amateurs
de trésors enfouis des 90's….PRESS PLAY!
Vol.2 COMING SOON…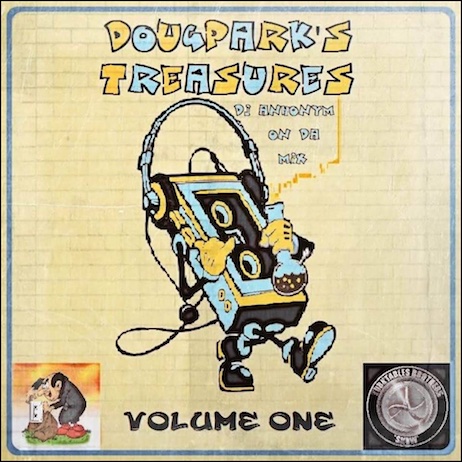 Quand le poto Corrado rend hommage à l'un des groupes phares
de la Boot Camp Click avec un mix consacré à O.G.C.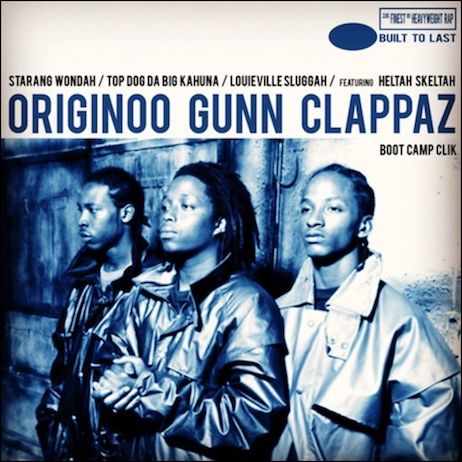 Big Up au poto Corrado!
Si vous aviez besoin d'une bande-son pour vos vacances,
les gars de la Funky French League (Young Pulse & Uncle T)
vous propose un Summer Mix dans lequel on retrouve du
SOS Band, Platinum Hook, Switch, A Taste Of Honey, 
Rufus, Sylvester, Angela Bofill, Brainstorm etc…
A écouter sans modération à la plage ou au bord de la piscine
avec une boisson fraîche à la main et le casque vissé sur les oreilles!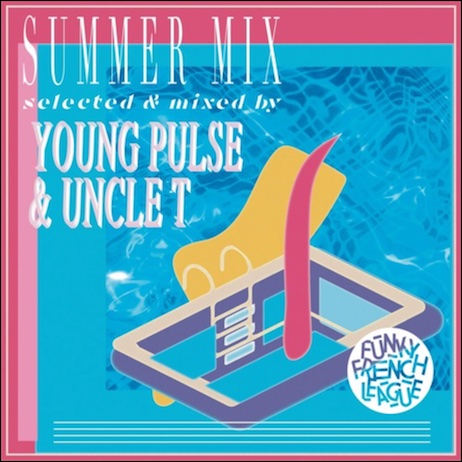 Tracklisting
1. Con Funk Shun « Curtain call » (Mercury / 1980)
2. Marcos Valle « Estrelar » (Som Livre / 1983)
3. Bee Gees « Boogie child » (RSO / 1976)
4. ADC Band « Roll with the punches » (Cottillion / 1982)
5. Alfonzo Surrett « Only a winner » (MCA / 1980)
6. The S.O.S Band « It's a long way to the top » (Tabu / 1981)
7. Elegance « Vacances j'oublie tout (Instrumental) » (Barclay / 1982)
8. Sheila & B Devotion « Your love is good » (Carrere / 1980)
9. Angela Bofill « Crazy for him » (Arista / 1983)
10. Change « Miracles » (Atlantic / 1981)
11. Ago « Good time » (FTM / 1982)
12. Contrast « Love fantasy » (DAS Records / 1984)
13. Moses Tyson jr « Stomp »
14. Mystic Merlin « Sixty thrills a minute » (Capitol /1981)
15. Platinum Hook « Standing on the verge » (Motown / 1978)
16. Brainstorm « Don't let me catch you with your groove down » (Tabu / 1979)
17. TTF (Today, Tomorrow, Forever) « It's a groove (keep on dancin') » (RSO / 1979)
18. Switch « We like to party…Come on » (Motown / 1979)
19. Clyde Alexander & Sanction « Got to get your love » (Heavenly Star / 1980)
20. Liquid Gold « Substitute » (Polo / 1980)
21. A Taste Of Honey « Ain't nothin' but a party » (Capitol / 1980)
22. Rufus « Dance with me » (ABC reds / 1975)
23. Taka Boom « Night dancing » (Ariola / 1979)
24. Shalamar « Girl » (Solar / 1979)
25. Kwick « Serious business » (EMI / 1980)
26. Michael Jackson « Working day and night » (Epic / 1979)
27. Lonnie Smith « Do it » (TK disco / 1979)
28. Sylvester « Grateful » (Fantasy / 1978)
29. Michael Henderson « In the summertime » (Buddah / 1979)
Ruste Juxx sur un son du beatmaker finlandais Dj Rullbiza.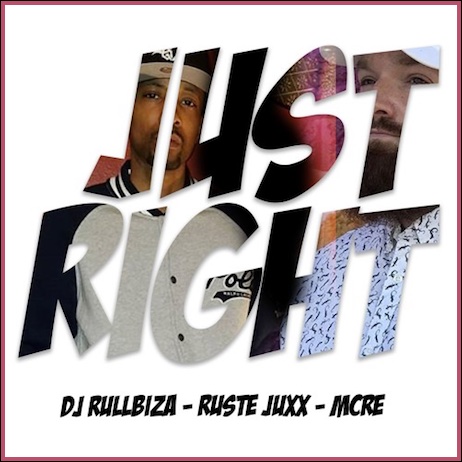 Très bonne nouvelle pour les amateurs de soul et de samples!
20 ans après la sortie du 1er volume, Uncle O sortira le 31/08
un 4ème épisode de sa série culte Shaolin Soul.
Shaolin Soul 4 sera dispo en Vinyl, CD & Digital
chez tous les bons disquaires de France.
A noter qu'un maxi 45-tours exclusif aux magasins FNAC
est proposé depuis le 15/06 avec en face A la version intégrale
du Float On de The Floaters  et en face B
le I've Got My Music de Marvin Gaye.
(source FunkU.fr)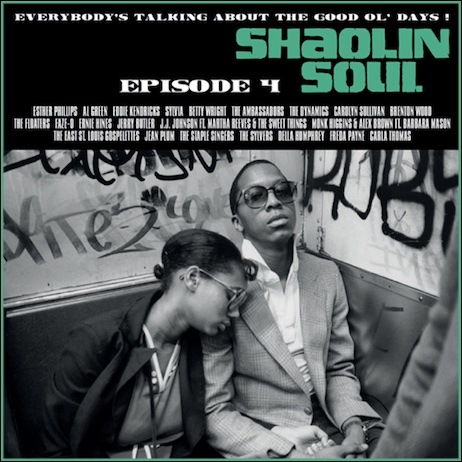 Tracklist :
 01 Esther Phillips – That's All Right With Me
02 Al Green – I Wish You Were Here
03 Eddie Kendricks – Intimate Friends
04 Sylvia – Sweet StuffShaolin Soul 4
05 Betty Wright – Girls Can't Do What The Guys Do
06 The Ambassadors – Ain't Got The Love Of One Girl (On My Mind)
07 The Dynamics – Get Myself High
08 Carolyn Sullivan – Dead !
09 Brenton Wood – Trouble
10 The Floaters – Float On
11 Faze-O – Riding High
12 Ernie Hines – Our Generation
13 Jerry Butler – I'm Your Mechanical Man
14 J.J. Johnson – Keep On Movin' (Vocals by Martha Reeves & The Sweet Things)
15 Monk Higgins & Alex Brown – A Good Man Is Gone (Vocals by Barbara Mason)
16 The East St. Louis Gospelettes – Have Mercy On Me
17 Jean Plum – Here I Go Again
18 The Staple Singers – Let's Do It Again
19 The Sylvers – Only One Can Win
20 Della Humphrey – Don't Make The Good Girls Go Bad
21 Freda Payne – I Get High (On Your Memory)
22 Carla Thomas – What The World Needs Now
En bonus un mix réalisé il y a quelques semaines par Uncle O
pour Hotel Radio Paris. (Thanks 2 Solo on this one!)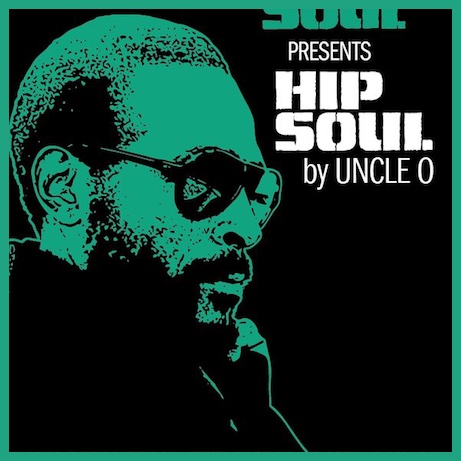 Freestyle de Keith Murray sur le Ain't No Half Steppin' de BDK!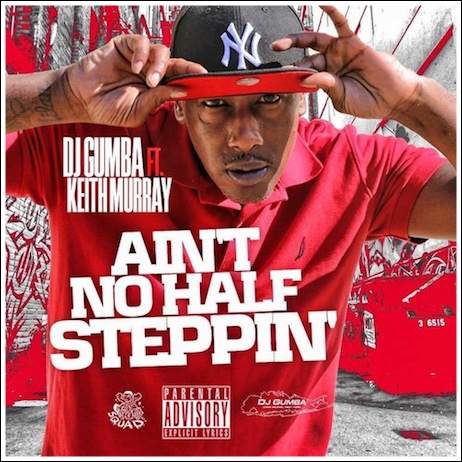 Petite piqûre de rappel pour ceux qui ne connaissent pas l'original!