Freestyle de Keith Murray sur le Ain't No Half Steppin' de BDK!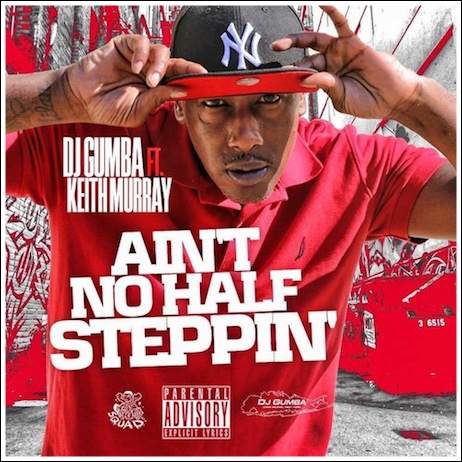 Petite piqûre de rappel pour ceux qui ne connaissent pas l'original!
Quand le poto DJ Djaz du label Effiscienz balance une mixtape
blindée de sons indés c'est forcement à télécharger d'urgence!
Dispo en téléchargement gratuit sur Bandcamp.
Extrait de l'album Slap Rapz 2 de Crew54 & Cientifiq
actuellement dispo en Digital sur Bandcamp.
Et pour ceux qui comme moi étaient passés à côté du 1er clip
extrait de l'album…rattrapage!!!!
ON MY NY SHiiiiiiiT!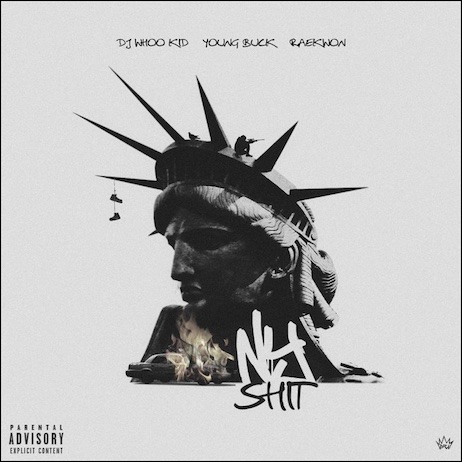 Depuis 2004 l'association RIGHTEOUS (en collaboration avec l'association Catharsis)
vous donne RDV le 21 juin pour la Block Party Hip Hop de la Fête de la Musique !
Le concept est simple : on sort les platines MK2 sur le trottoir,
les DJ's prennent le contrôle du son avec leurs vinyles, tout le monde danse dans la rue
et Paris devient Brooklyn le temps d'une soirée !
Aux commandes de cette Hip Hop Block Party toujours authentiquement mixée avec des vinyles :
PSYCUT / JONE.B / NAMSS / MOODY MIKE
IDEM / PEST / MIRS / FRANK KNIGHT (RAP/USA)
COSHMAR / KULTURE DJ's / NUMBERSIX
KILL THE BEAT FREESTYLE CYPHER (RAP/FR)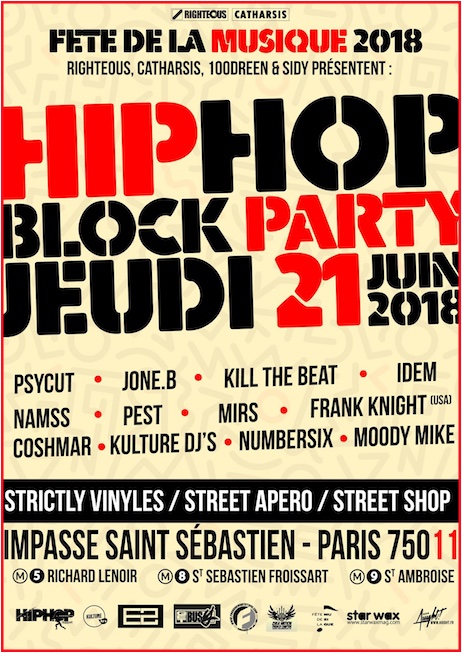 Du Queens pur jus avec ce titre réunissant Jay Holly & Primaa Bank$
ainsi que DJ JS-1 aux cuts!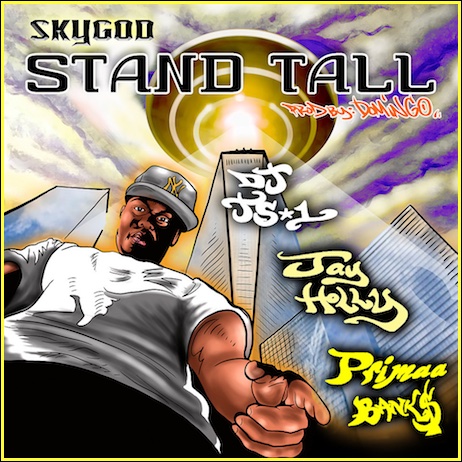 Voici les 4 derniers Podcast de la série M City Radio
du poto DJ Young leF avec un #12 entièrement consacré
au beatmaker Fred Le Magicien.
Pour les tracklisting vous pouvez les retrouver sur son Mixcloud.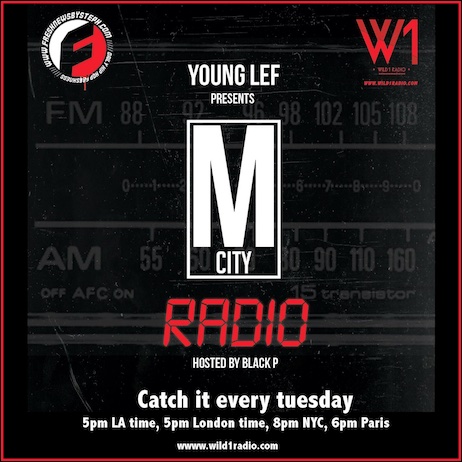 Quand le poto DJ Suspect décide de plonger ses mains
dans le catalogue du label Rocafort Records pour en extraire
60mn de soul/funk endiablé, ça donne cette mixtape
qui devrait faire kiffer tous les amateurs du genre!
Dispo en K7 limitée à 50 exemplaires sur Bandcamp.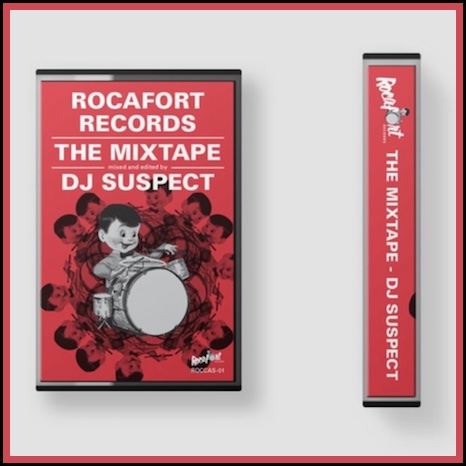 La Manufacture 111 présente un concert Hip Hop US
le jeudi 26 avril !
LIVE
• Dirt Platoon & Ninjustice
1ere PARTIE
• Ill Conscious / Guy Grams
Warm Up by Golden Years
La Manufacture accueillera le groupe américain Dirt Platoon, deux frères : Raf Almighty & Snook The Crook, originaire des zones dures de Baltimore, celles dépeintes dans la série culte « The Wire », auteurs des désormais classiques « War Face » (Shinigamie) & « Bare Face Robbery » (Effiscienz). Ce duo à la musique puissante et sincère, comme le témoigne leur dernier single « Do Works » en featuring avec Guilty Simpson, à été reçu et plébiscité par les plus grands de DJ Premier à Tony Touch, on a entendu dire que le Hip Hop US n'avaient pas connu une telle énergie depuis M.O.P. .
La dernière fois qu'on les a vu à Paris ils partageaient la scène de la Bellevilloise avec Action Bronson.
Ils seront accompagné du duo de Producteurs Ninjustice (Venom-Vigilante Marvelrecords & Kyo Itachi) avec qui ils collaborent depuis leurs débuts et avec lesquels ils ont joué en live à New York en Janvier dernier, Venom s'est d'ailleurs occupé de leur derniere mixtape « God Made Dirt And Dirt Don't Hurt ».
Le Ninja et le Justicier seront derrière les Dirt aux platines et aux…….drum machines ! Ninjustice rejoue en live batteries, samples et scratches des titres tirés de leurs nouveaux albums solo acclamés par l'underground : « Genkidama » pour Kyo Itachi et « Ruff N Tuff » pour Venom mais aussi des projets qu'ils ont intégralement produit comme Blaq Poet «The Most Dangerous» et Marquee «Femme Fatale» ou encore les classiques produits pour bon nombre d'artiste US comme Ruste Juxx, Rah Digga,
Ras Kass, Conway, R.A The Rugged Man, Bankai Fam,
F.O.D, Rock (Heltah Skeltah), Camp Lo, John Robinson, Reks, Termanology…
La 1ere partie sera assuré par deux artistes proches de Dirt Platoon
Ill Conscious et Guy Grams qui ont également fait le déplacement depuis Baltimore.
Le warm up c'est The GOLDEN YEARS of Hip Hop qui s'en charge,
l'équipe de DJ/Organisateur qui officie sur Paris depuis 15 ans, reste une référence en la matière avec leur selection pointue et passionnée.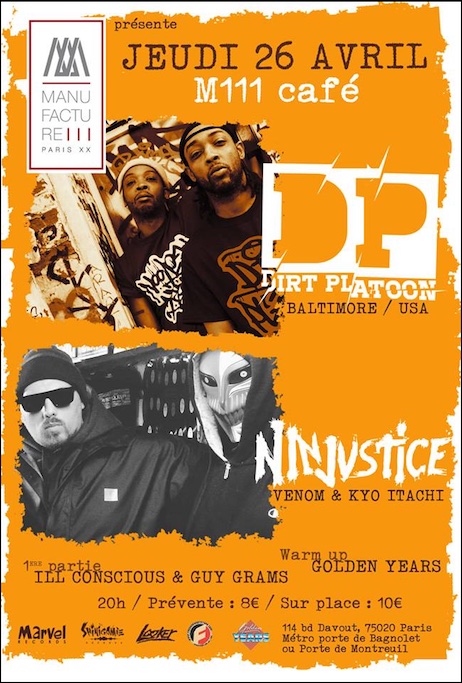 INFOS :
Jeudi 26 avril.
20h
Tarif: 8€ en prévente / 10€ sur place
La Manufacture 111 / M111 café
114 Boulevard Davout
Métro: Porte De Bagnolet / Porte De Montreuil .
http://www.manufacture111.com/
J'étais un peu à la bourre vu la « productivité » du poto DJ Young LeF
donc voici les 3 dernières émissions de M City Radio (Vol.6, 7 & 8).
Pour les tracklisting vous pouvez les retrouver sur son Mixcloud.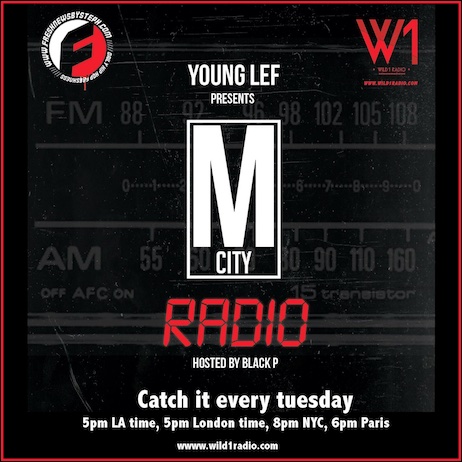 3ème clip extrait du dernier projet du poto DJ Duke intitulé
Untitled EP sur lequel on retrouve Skyzoo, MED, 
HDBeenDope. Le Ep est dispo en vinyl sur son Bandcamp.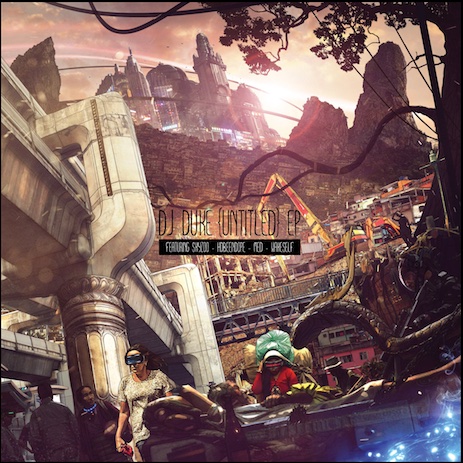 Nouvelle playlist de la série M City Radio du poto DJ Young LeF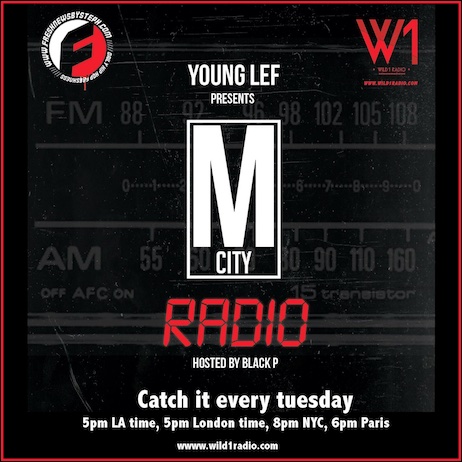 1. Black P intro ( Just Music Beats )
2. Jadakiss × Nino Man : i need U
3. Jim Jones : wasted talent commercial
4. El Camino × Benny : no smoke
5. Cozz : questions
6. Eto : Smiff & Wesson freestyle
7. Jericho Jackson : self made
8. Rocca : 2018 rien de 9 ( Kobé Beats )
9. Ambassador Rick × Conway : blot that
10. WSG : pt.2
11. Vino × Benny : seen it all
12. Ron Brice × Cham : inception ( Just Music Beats)
13. Rigz : 2″ coming
14. Dave East : prosper
15. Crime Apple : Palo Santo
16. Kool G Rap × WSG × Conway : r.i.p.
17. Deeway : Cassius Clay ( Corrado )
18. Jamal Gasol × Benny : it ain t safe
19. Styles P × Nino Man : element
20. Dinos : carte gold freestyle
21. Jaji : automatic
22. Currensy : Billy Ocean
23. Joe Luccaz × Alphawann : knight rider ( Pandemik Musik )
24. The Musalini : cut
25. Primo Profit × Conway : border wars
26. Crime Apple × Benny × Milano Constantine × Eto : gorillas
En « Clip Bonus » le titre Cassius Clay de Deeway prod by Corrado
que vous pouvez retrouver dans la playlist de ce #5 de M City Radio!
Nouvelle playlist de la série M City Radio du poto DJ Young LeF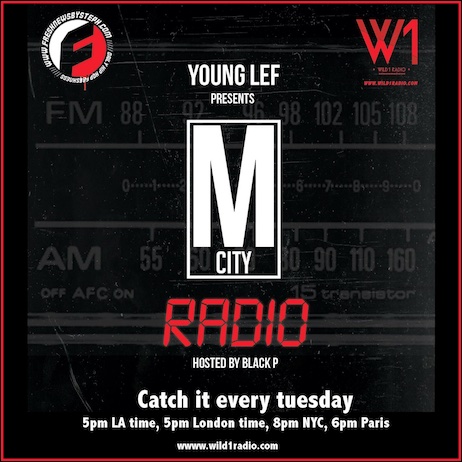 Tracklist :
1. Black P : intro ( Just Music Beats )
2. Nym Lo × Dave East : speedin remix
3. Benny : man of the kitchen
4. Crime Apple : crime state of mind
5. Eto : family tree
6. Willie the Kid × Eto × Manic : duck boots
7. The Musalini × Benny : stay down
8. Vado : diplomat immunity freestyle
9. Joe luccaz : doute ( Boudj )
10. Royce da 5″9 × WSG × Conway : gov ball
11. Berner × The Lox : family first
12. Dave East × Don Q : family feud freestyle
13. Tory Lanez : hate to say that
14. David Bars : burglar sound
15. Lik moss × Ar-ab : blood brother
16. King Bo × Rigz : ahead of u
17. Heem × Benny × Yung Steez : survival of the fittest
18. Dave East × Huey : talkin to God
19. [ EXCLU ] Ron Brice : dans l axe ( Just Music Beats & Ron Brice )
20. Axel Leon × Jim Jones × Fred the Godson : mirror mirror
21. Joel Ortiz × Fred the Godson : talk dat
22. T Killa × Lino : avsh ( Street Fabulous )
23. Lloyd Banks : mighty healthy freestyle
24. Nipsey Hussle : stucc in the grind
Nouveau clip extrait de Dead End le dernier album de DJ Low Cut 
actuellement dispo en LP, CD & Digital sur son Bandcamp.