Le poto DJ Suspect vient de balancer sa dernière mixtape
pour tous les amoureux du rap 90's. Au programme une sélection
rigoureuse le tout mixé avec minutie et précision!
C'est dispo en téléchargement gratuit sur son Soundcloud
donc aucune raison de bouder son plaisir…GO & GET IT!!!
-FULL SUPPORT-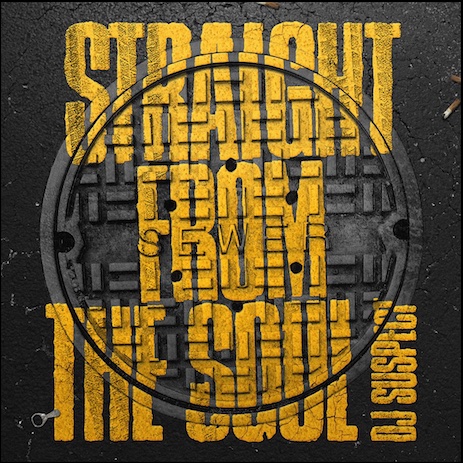 GOLDEN YEARS est de retour le samedi 23 septembre dans le magnifique cadre du FLOW.
La soirée de référence Hip Hop / RNB 90's-00's vous prépare une battle de classiques Hip Hop Us vs Hip Hop Français.
Pour cette opus nous avons l'honneur et le privilège de recevoir JIMMY JAY, connu pour avoir produit les premiers albums de nombreux rappeurs dans les années 90, dont MC Solaar !
Présentation de JIMMY JAY :
Producteur des mythiques premiers albums de Mc Solaar, Qui sème le vent récolte le tempo, en 1991 et Prose Combat (1994) mais aussi des fameuses Cool sessions en 1993 (Ménélik, Démocrates D, les Sages poètes de la rue, MC Janik, MC Solaar, La Funk Mob), Jimmy Jay connait par cœur le hip-hop et le rap français.
Toujours d'actualité 26 ans après ses débuts, le beatmeaker et dj de renom sera aux platines de la célèbre soirée Golden Years…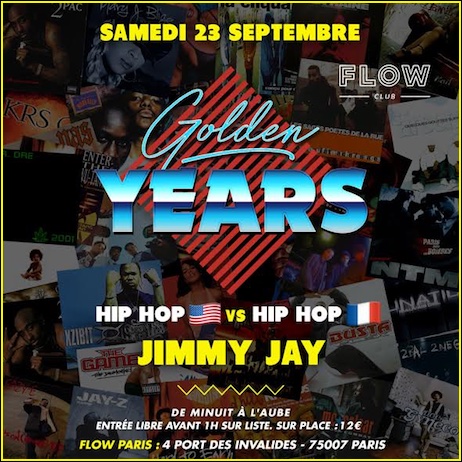 + D'INFOS SUR LE FACEBOOK EVENTS
Clip extrait de The Big Brother le nouvel album de DJ Kay Slay
qui sortira le 22/09 (dispo en précommande sur iTunes)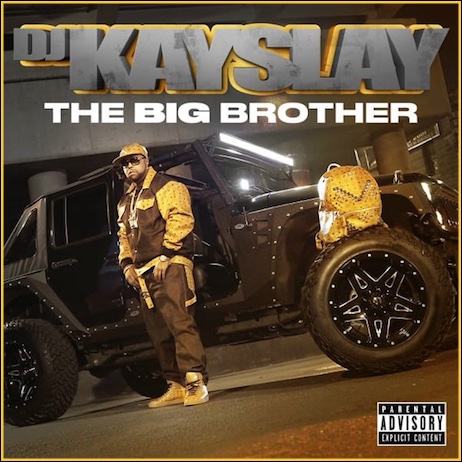 DJ Absolut vient de lâcher un inédit de Mobb Deep!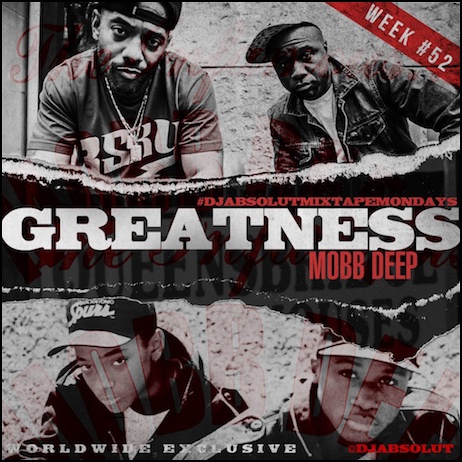 PRODIGY R.I.P.
Pour ceux qui ne connaissent pas encore le groupe canadien
Citizen Kane c'est le moment de vous rattraper avec leur dernier
clip extrait de la compilation M.I.C. (Made In Canada) V10 
mixée par DJ Law (dispo en freedownload ici)
DISPO EN TÉLÉCHARGEMENT GRATUIT ICI

DJ Absolut vient de lâcher un inédit de Mobb Deep!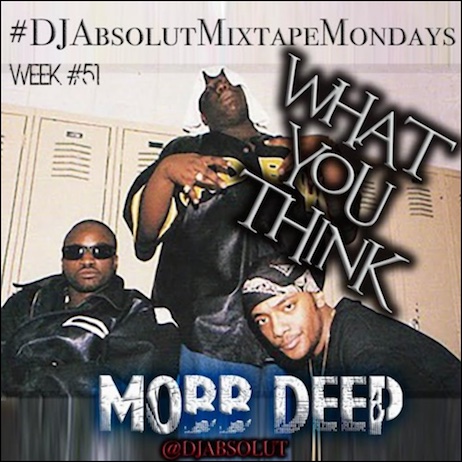 PRODIGY RIP
La soirée de référence Rap, Rnb, New Jack 90's / 00's est de retour le vendredi 14 juillet dans le magnifique cadre du DJOON.

DJ NOISE – SONNY AMERIE – DJ ENJAY – DJ JIM – ZIO JOHN- VENOM – DJ TREM – DJ LOUD .
Venez redécouvrir vos morceaux préférés à la sauce GOLDEN dans l'un des meilleurs sound systèm de Paris.
Pour l'occasion un mix en téléchargement gratuit est dispo ici.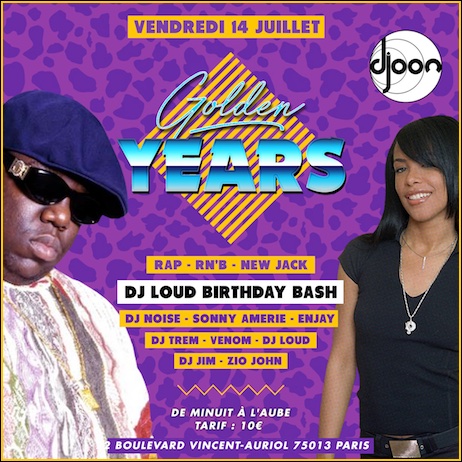 Vendredi 30 Juin @ Djoon / 23h30 à 5h30
DJ POSKA b2b BABAFLEX all night long
Avec le soutient du Paris Hip Hop Festival, on vous donne rendez vous le Vendredi 30 Juin 2017 au Djoon pour notre nouvelle soirée avec l'un des piliers de la scène Hip-Hop francaise : Dj POSKA, à ses cotes, pour un Back 2 Back all night long, nôtre BABAFLEX, également un autre Dj de notre team, Dj Enjay assurera le warm up.
Le Djoon [Soulful Club – Paris]
22 Boulevard Vincent Auriol, 75013 Paris
métro → Quai de la Gare (ligne 6) // parking publique → Vincent Auriol
Pour rentrer : Bénéficiez de 10€ de crédit Heetch grâce au code promo DJOON. Heetch vous propose son moyen de transport pensé pour la vie nocturne à Paris : moins cher, beaucoup plus convivial, ouvert tous les soirs de 20h à 6h et dispo sur iPhone et Android !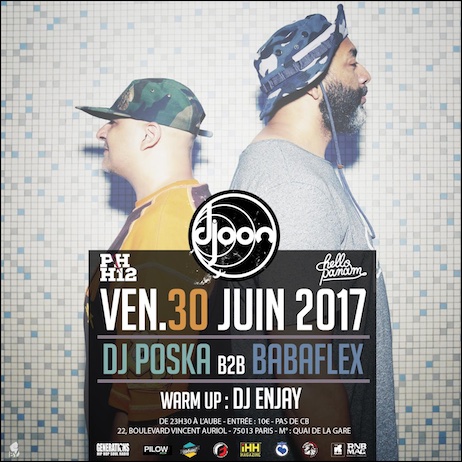 + D'INFOS SUR LE FACEBOOK EVENTS
La Block Party de l'Impasse Saint-Sébastien est de retour !
On sort les platines sur le trottoir, les DJ prennent le contrôle du son et tout le monde danse dans la rue !
cette année c'est : NAMSS – MINA – NUFF CED – POSKA – MONSIEUR WILLY – ZIO JOHN & TREM qui seront aux commandes de cette Block Party placée sous le signe du vinyle !
Exceptionnellement cette année, la Block Party accueille le
KILL THE BEAT FREESTYLE CYPHER :
Kill The Beat Freestyle Cypher est directement inspiré par les freestyles organisés par TeamBackPack aux Etats-Unis.
Un micro de studio au centre de la scène, les mc's balanceront leur meilleures rimes et punchlines à tour de rôle, le tout ambiancé par SIMS que l'on ne présente plus.
Les inscriptions se feront sur la page facebook HipHopSupport l'organisateur de ce concept !
De 18h00 à 20h00 venez prendre l'apéro pendant le désormais célèbre STREET APERO : chacun est invité à ramener à boire et à manger et ON PARTAGE tous ensemble !
De 20h00 à 23h00 Venez faire votre shopping pendant le STREET SHOP!
RDV le 21 juin de 18h00 à 00h00
IMPASSE SAINT-SÉBASTIEN 75011 PARIS
L'impasse la plus groovy de Paris !
Accès métro : Richard Lenoir / Saint-Sébastien Froissart / Saint-Ambroise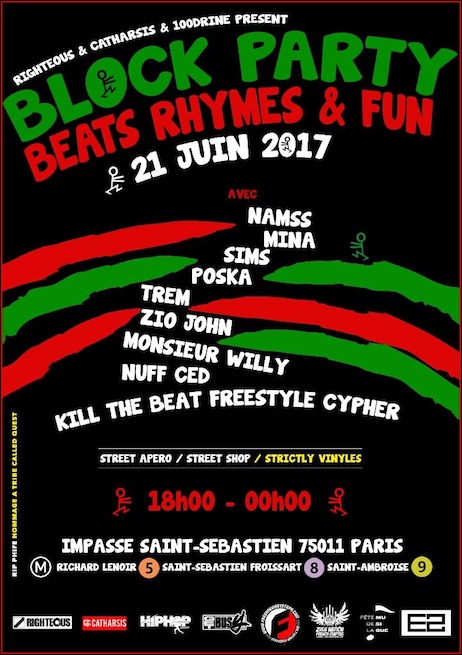 LA soirée REMINISCE revient le vendredi 9 juin au BIZZ'ART pour les inconditionnels de musique NU SOUL, R&B ET NEW JACK.
Pour cette opus nous avons l'honneur d'invité DJ POSKA pour le plus grand plaisir de vos oreilles.
Les dj's distilleront les incontournables du genre : TLC, Bobby Brown, SWV, Janet Jackson, Montell Jordan, Dwele, D'Angelo, Mary J Blige, Angie Stone, Aaliyah, Raheem Devaughn, Usher, Boyz II Men , Blackstreet , Donell Jones …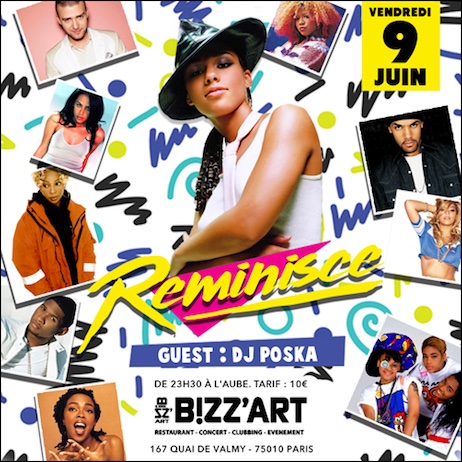 INFOS PRATIQUES ↓
Vendredi 9 juin 2017.
De 23H30 à l'aube .
Tarif : 10€.
BIZZ'ART.
167 QUAI DE VALMY . PARIS X .
Métro: Louis Blanc / Jaures .
+ D'INFOS SUR LE FACEBOOK EVENTS 
Dernière mixtape signée DJ Green Lantern réalisée en collaboration
avec le rappeur de Buffalo Conway a.k.a The Machine!

Tracklist :
1.Green Lantern Intro
2.You Kan't Live freestyle
3.Love freestyle
4.Rick Boxes (produced by Daringer)
5.Spurs feat. Benny (produced by Daringer)
6.Dead Bodies Left
7.iLL feat. Royce Da 5'9 (produced by Green Lantern)
8.Cooked In Hell's Kitchen (produced by Daringer)
9.Priest (produced by Daringer)
10.Not Humble freestyle
11.Through It All (produced by Daringer)
12.The Vision freestyle
DISPO EN TÉLÉCHARGEMENT GRATUIT SUR DATPIFF.COM
Killa Sha nous a quitté en 2010 et même si il n'a jamais « brillé »
à sa juste valeur, il laisse derrière lui un album (GOD Walk On Water)
que beaucoup considèrent aujourd'hui comme un classique!
DJ Peter Parker, qui avait l'habitude de bosser avec lui
vient de réunir divers freestyles inédits, Enjoy!
KILLA SHA R.I.P
Après les mixtapes Enter The Dragon Vol.1 et Armed & Dangerous
voici ma 3ème collaboration avec le poto DJ Duke (Assassin).
Intitulée Heart & Soul Of New York City cette nouvelle mixtape
est entièrement consacrée à la ville qui ne dort jamais avec une série de
New York Anthem sélectionné par Jee Van Cleef et moi même!
C'est dispo en téléchargement gratuit sur Bandcamp donc faites
vous plaisir et partagez un maximum!!!