Le MC de L.A. Mykill Miers est de retour avec un nouveau
EP intitulé Crime Stories dispo en Digital sur Bandcamp.
Extrait du prochain projet du beatmaker suédois Max 1 Million 
intitulé Maxtape Vol. 2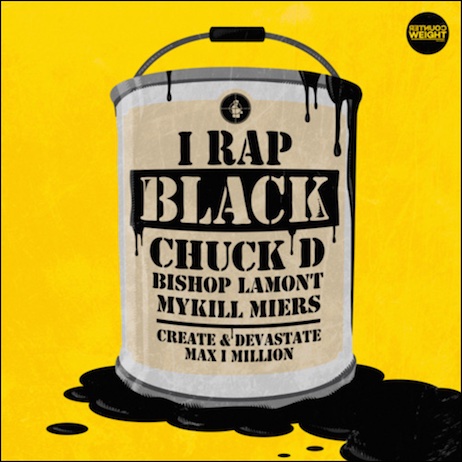 Nouveau projet du beatmaker français Gegeor (anciennement Goliath)
qui a voulu rendre hommage au titre MC's Act Like They Don't Know
de Krs One en proposant une suite à ce classic! Avec l'aide des MC's US
 Supreme Sniper, Grand Surgeon, Mykill Miers & Ruste Juxx
ainsi que des beatmakers (Phonk Sycke,L'Undercover Sismographe,
Crown, Phalo Pantoja etc..) pour les versions remixes, ce projet
comporte 8 titres dispo en téléchargement sur son Bandcamp.
A noter qu'une version vinyl va voir le jour d'ici peu!
Mykill Miers se confie à nous dans cette chanson où il revient sur son passé et évoque les démons qui l'ont rongé tout au long de sa carrière et les conséquences de ses déboires.​ « Pain » est le premier extrait du dernier EP de Dj Duke, « Time To Shine » qui sort le 22 janvier en vinyl et digital.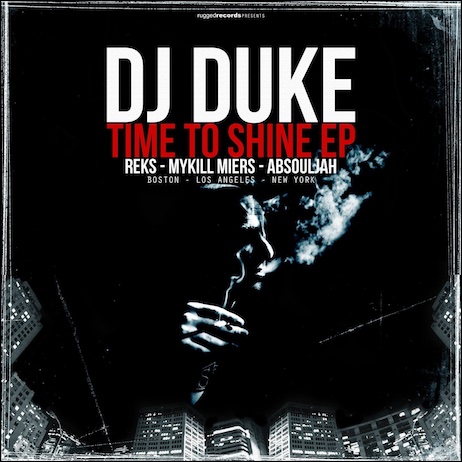 Nouveau clip de Mykill Miers extrait de son 3 titres
dispo en vinyl depuis le 03/03 sur le label allemands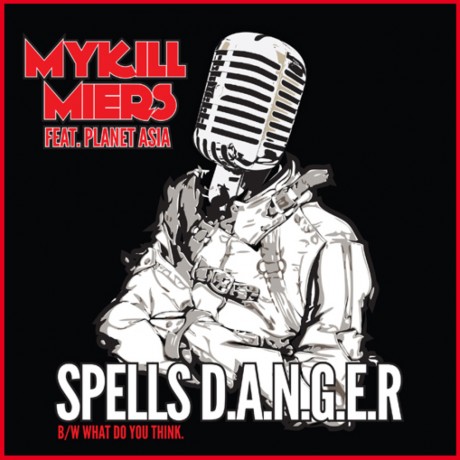 Nouveau morceau de Mykill Miers extrait de son 3 titres
qui sera dispo à partir du 03/03 sur le label allemands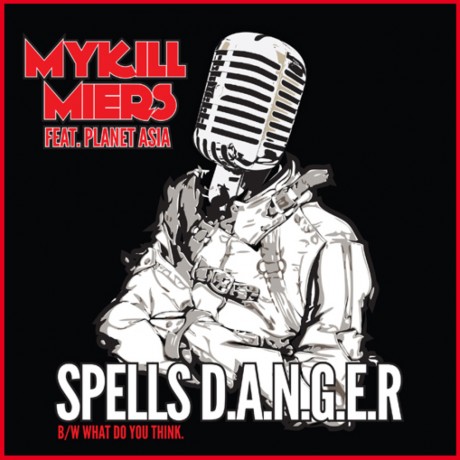 Nouvelle livraison sonore de DJ Low Cut avec le titre The Spot Is Mine
feat Mykill Miers et CF, c'est extrait de la compilation OVERLORDS
du Sick Digger Crew actuellement dispo en téléchargement gratuit ici.
SUPPORT!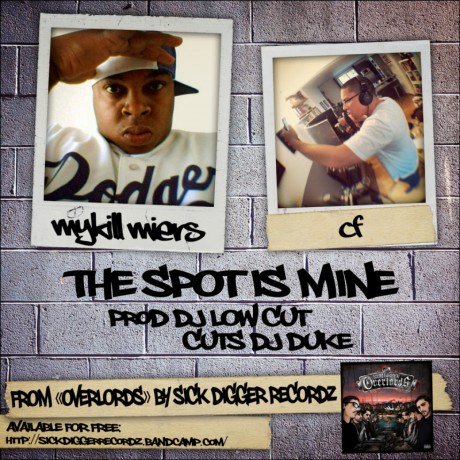 DISPO EN TÉLÉCHARGEMENT GRATUIT ICI
1er clip extrait de Pick Your Poison le nouvel album du MC
de L.A. Pawz One sur lequel on retrouve Masta Ace, Main Flow,
Talib Kweli, Shabaam Sahdeeq, King Magnetic, Chief Kamachi 
Mykill Miers & El Da Sensei qui figure sur cet extrait.
L'album est dispo en téléchargement payant sur Bandcamp.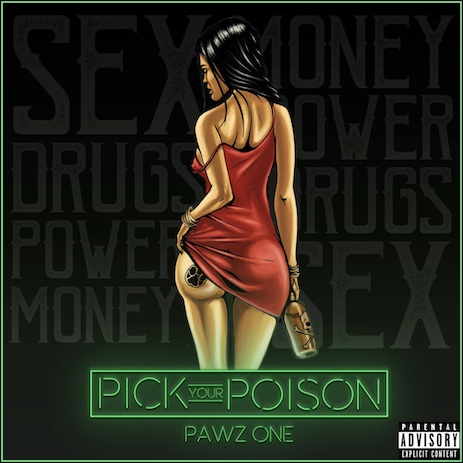 Je voulais vous signaler la sortie il y a quelques jours de l'album
The Backup des 2 beatmakers parisiens Deaf Switch & Toon Curtis
sur lequel on retrouve Mykill Miers, Joey Baggs, K-Otix, Afu-Ra
General Steele, El da Sensei, Pacewon, Louis Logic.
L'album est dispo en CD chez Gibert Joseph Paris
ainsi que sur UGHH.com.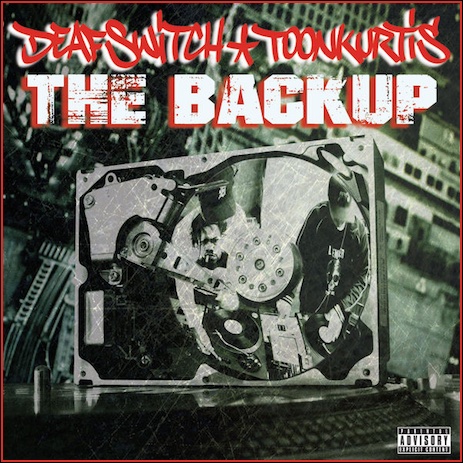 Un peu de retard sur ce coup, après écoute des 2 très bons singles
je voulais vous annoncer l'arrivée début décembre du projet Overlords
du collectif Sick Digger composé de Al'Tarba, Ugly Tony,
Junior Makhno, Fonka, I.N.C.H, MistaMaff, Ganjak,
et Dj Nix'On. La compilation contiendra pas mal d'invités comme
Esoteric, Phil The Agony, Dirt Platoon, NEMS,
King Magnetic, The Society Of Invisibles, CF (Creative Juices),
Snook Da Crook (Dirt Platoon), GQ, Mykill Miers,
Lex Starwind (LCOB/Foundation), Nightwalker,
Droogz Brigade, Paco, Bonnie Li, Dj Duke, Dj Djaz (Effiscienz).
Le projet Overlords sera proposé gratuitement début décembre.
SUPPORT!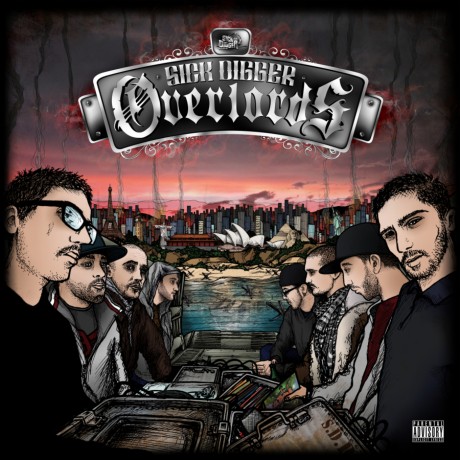 Ci-dessous le second single de Al'Tarba & DJ Nix'on :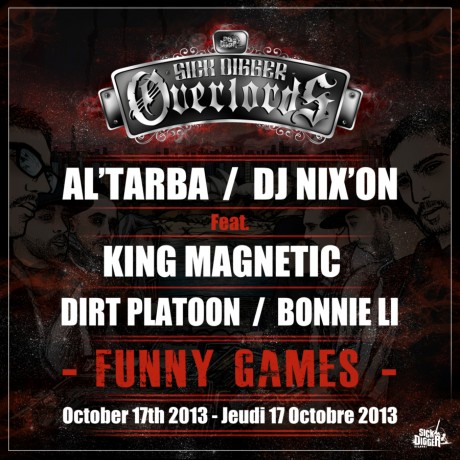 Nouvelle collaboration The Worst/LoudSpeaker pour ce 2ème volume
du « A Prequel To The Next » suivant le même principe avec une
sélection de titres samplant des phases de Nas…SUPPORT!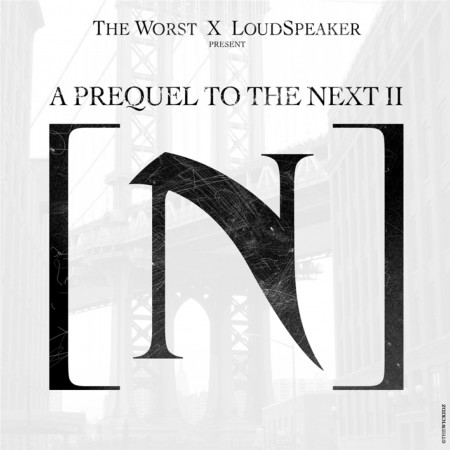 tracklist :
1.Ali Vegas – It's Like That (feat Nature)
2.Darc Mind – I'm Ill
3.Jigmastas – Beyond Real
4.Big L – Ebonics
5.Mykill Miers – Best Friends Become Strangers
6.Frank Castle – Much Success
7.Black Attack – Correct Technique (feat Problemz)
8.Kali Wild – Rythmatic Explosion
9.Mass Influence – Analyse (MSC Mix feat Mr Len)
10.Quasimoto – Astro Travellin
11.Mic Geronimo – The Natural (Vinyl Reanimators Remix)
12.Laster – Searching 4 Meaning
13.Basement Khemists – Correct Technique
14.DJ Babu – The Unexpected (feat MF Doom and Sean Price)
15.Kool G Rap – 4,5,6
16.Jay Z – Dead Presidents II
17.Constant Deviants – Allnighter
18.DJ Revolution – Man Or Machine (feat KBImean)
19.Styles P – Make Millions From Entertainment
DISPO EN TÉLÉCHARGEMENT GRATUIT ICI