DJ Brans est de retour avec un nouveau morceau avec le duo
de Baltimore Dirt Platoon. Pour l'occasion un pressage vinyl
avec le titre Think Back ainsi qu'un remix (Nostalgia Version)
limité à 250 copies est dispo en précommande sur le site
Quand le poto DJ Djaz du label Effiscienz balance une mixtape
blindée de sons indés c'est forcement à télécharger d'urgence!
Dispo en téléchargement gratuit sur Bandcamp.
1er extrait de Sound Of Silence l'album commun de Main Flow
(membre du groupe Mood) et du beatmaker Mil Beats.
Pour ce single, Mil Beats a été épaulé par des musiciens
qui sont venus poser cuivres, clavier et batterie!!!!
L'album sortira sur le label Effiscienz en digital,
CD, cassette et vinyle le 27 avril.
SUPPORT!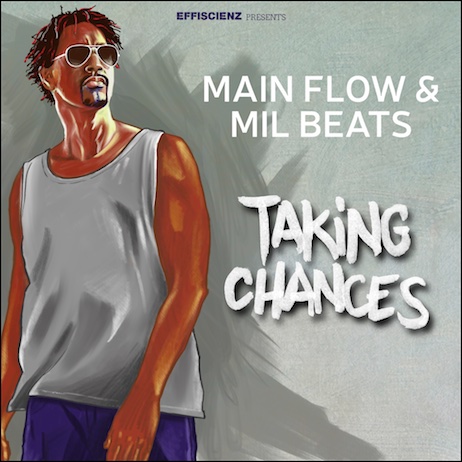 En attendant la mise en ligne la semaine prochaine du 1er single
extrait du nouvel album de Main Flow (Mood) entièrement
produit par le poto Mil Beats, voici sa collaboration avec le MC
de Chicago Vic Spencer extrait de la compilation
Out Of Nowhere du label Effiscienz actuellement
dispo sur toutes les plateformes de téléchargement.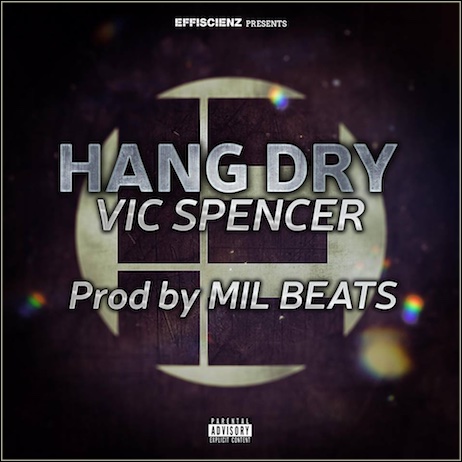 Fin 2017 j'avais balancé l'info de la sortie « digital » de Craven « N »
l'excellent album du beatmaker de Toronto Nicholas Craven.
Le label Effiscienz a eu la très bonne idée de sortir son projet
en édition limitée à 300 copies en CD & Vinyl!
Pour ceux qui ont encore la passion de « l'objet » c'est disponible
uniquement sur le site Effiscienz.com.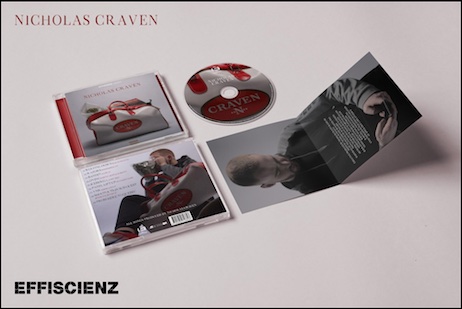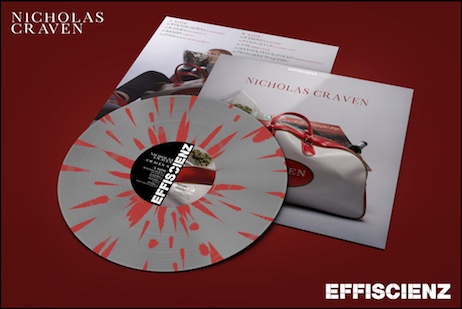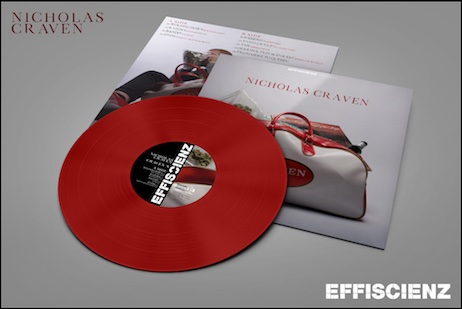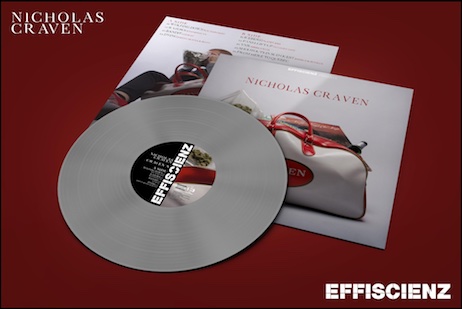 Pour débuter l'année en musique et remercier ses « supporters »
le label Effiscienz vient de mettre en ligne une nouvelle
compilation intitulée Out Of Nowhere sur laquelle on retrouve
 les artistes maisons comme DJ Brans, DJ Djaz, Fel Sweetenberg,
Mil, Junior Makhno, Street Wyze, mais aussi les artistes
avec lesquels le label a collaboré dans le passé ainsi
que ceux avec qui Effiscienz va collaborer dans un futur proche :
Vic Spencer, Nicholas Craven, Sauce Heist et Funkonami.
Out Of Nowhere est disponible en téléchargement gratuit
sur Bandcamp.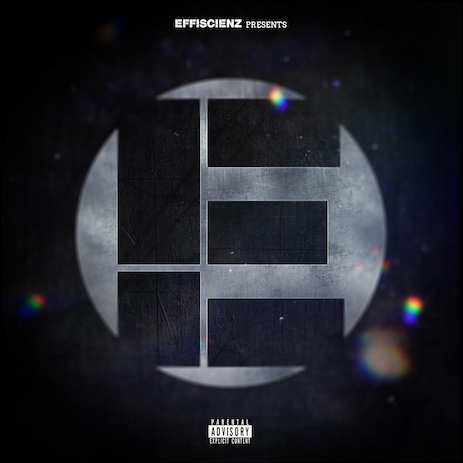 TRACK LISTING:
01 I Got That Shit (feat DJ Self) [prod by Funkonami]
02 High Noon (feat Fel Sweetenberg & DJ Djaz) [prod by DJ Brans]
03 A Jersey Tale (feat Union Blak) [prod by Sir Williams]
04 Hang Dry (feat Vic Spencer) [prod by Mil]
05 The Return (feat AKD) [prod by Deepstar]
06 Demonstrate (feat Edo G & Raf Almighty) [prod by Street Wyze]
07 Nu Crack Babies (feat Sauce Heist) [prod by Junior Makhno]
08 We The Best At It (feat Roc Marciano & Tha God Fahim) [prod by Street Wyze]
09 Parisian Nights (feat M-Dot & DJ Djaz) [prod by DJ Brans]
10 The Drill (feat Fel Sweetenberg) [prod by Fel Sweetenberg]
11 Dragoon (feat Jimmie D) [prod by Nicholas Craven]
Histoire de vous donner un « avant-goût »
voici le 1er clip extrait de Out Of Nowhere
Nouvel extrait de Culture le prochain album des Lone Catalysts
qui sortira le 17/11/17 sur le label Effiscienz.
L'album sortira en CD, Vinyl & Digital, dispo en précommande
sur le Bandcamp d'Effiscienz.